Yeri is a rapper, dancer, and singer-songwriter of SM Entertainment's Korean Pop (K-Pop) girl group called Red Velvet. With many hit singles including "Red Flavor" and "Russian Roulette" which achieved commercial success and critical acclaim, Time Magazine and Billboard hailed them as one of the top K-Pop groups in the world. They performed in Pyongyang, North Korea and met its leader, Kim Jong-un, for cultural diplomacy in the 2018 "Spring is Coming" concert.
Just a simple reminder that article is created and owned only by kpopwiki.org. Article cannot be re-published in any other pages or documents. Copyright is protected by DMCA. All found copies will be reported.
Original source: https://kpopwiki.org/all-about-yeri-from-red-velvet-aka-kim-yerim-age-height/
Early life and family
Yeri was born Kim Yerim on 5 March 1999, in Seoul, South Korea – her English name is Katy Kim She has three younger sisters, namely Yoo Rim, Ye Eun and Chae Eun.
Educational background
She attended Buyang Elementary School, then transferred to Janghyeon Elementary School when she was in fifth grade. She was a model student who ranked first place in class. Yeri went to Kwangong Middle School, then took the GED. She matriculated from Hanlim Multi Art School in 2018.
Career
First steps
When preparing to audition for the biggest entertainment company in South Korea, which is SM Entertainment, Yeri did some research online on the best way to go about it. Aside from wearing a headband, she also learned that she shouldn't use songs by SM artists for her audition piece, so she prepared songs by JYP Entertainment's artists. However, she was asked to sing a song from their company instead, so she performed Taeyeon's "The One – Like A Star." She somehow pulled it off and became a trainee in 2011, when she was still in 5th grade. On using a stage name instead of her real name, she's said, 'From the time I became a trainee I was told, 'You're Yeri.' So I did everything thinking 'I'm Yeri.'
She was included in the pre-debut training team called SM Rookies, in which the members held shows called "Rookies Show" at the SM Town Theater.
They experienced what it's like to perform on stage, and at the same time, developed a fan base even before debuting. She was first seen by the public on a Rookie Station video, with fellow trainees including Mark, Taeyoung, Donghyuck, and Yuta, who later became part of the Neo Culture Technology (NCT) boyband.
She also participated in a group performance of SM Rookies in 2014, on "SM Town Live World Tour IV" in Seoul, Tokyo, and Shanghai, with 185,000 fans in attendance. The concerts featured their homegrown talents such as Super Junior, Girls Generation, Shinee and EXO.
Her debut
On 1 August 2014, SM Entertainment launched the K-Pop girl group called Red Velvet, with members Seulgi, Joy, Irene and Wendy. Although Yeri appeared in the music video of the group's debut single, "Happiness," she only became an official member on 10 March 2015, after four years of training.
"who in kpop" but it's actually
YERI : a thread pic.twitter.com/HV6hS18smV

— yeri pics (@cuteyeripics) December 27, 2020
Many theories circulated online on why she was added to the group, such as the company waited until she turned 16, they already have a four-member group in f(x) when Sulli left them, they believed having five members or an odd number of members would create better formations in dance choreographies, or she was a favorite trainee of Lee Soo-man, SM Entertainment founder.
Red Velvet fans' had mixed reactions on Yeri's inclusion, as some found her lacking or less skilled compared to the original members, while others said the group was much more interesting with her in it. The company only had this to say – 'With the new member, Red Velvet will widen the range of their musical potential…and present high-quality performances.' In an interview during her first album promotion, Yeri admitted to being nervous, and said she tried hard to make it look like it's not her first time. Her co-members were supportive of her, saying that their group had become brighter and that they could deliver more diverse performances with Yeri joining them.
"Ice Cream Cake" was their first extended play (EP) with the digital release on the 17th of March, and the physical release the following day, with two versions, namely "Red" and "Velvet"; The former showed the group's sweet side while the latter their sultry side. The dual concept received praises from music critics, and the EP was a commercial success, as it debuted atop South Korea's Gaon Album Chart, and sold over 48,000 copies by the end of the year, now with cumulative sales of almost 91,000 copies. It became their first entry on Billboard's World Albums Chart at No.2, and it managed to sell 3,000 copies in the US.
The EP consisted of six tracks, which all charted on the Gaon Digital Chart – "Automatic" and "Ice Cream Cake" served as the lead singles, with the latter becoming their breakthrough hit. It peaked at No.4 on the Gaon Digital Chart with over 880,000 downloads that year, and No.3 on Billboard's Digital Song Sales Chart.
It gave them their first music show win through KBS' "Music Bank" on 27 March 2015, and went on to win five more trophies as the No.1 Song of the Week on various music shows. Reaching this milestone is a big deal for all K-Pop artists, as it's a great indication of popularity, and how well their song was received by the public. It is not something that's easy to do as many artists are competing for it with their newly released singles.
Further success
With the success of their succeeding EPs, Red Velvet became one of the top K-Pop groups in South Korea. Their studio album entitled "The Red", released in September 2015, was another chart-topper on Gaon, and sold almost 50,000 by the end of the year with cumulative sales of close to 80,000 copies. It claimed the top spot on Billboard's World Albums Chart, and was included on Billboard's list of "10 Best K-Pop Albums of 2015." All ten tracks in the album made it onto Gaon's Digital Chart, with the lead single, "Dumb Dumb," peaking at No.2.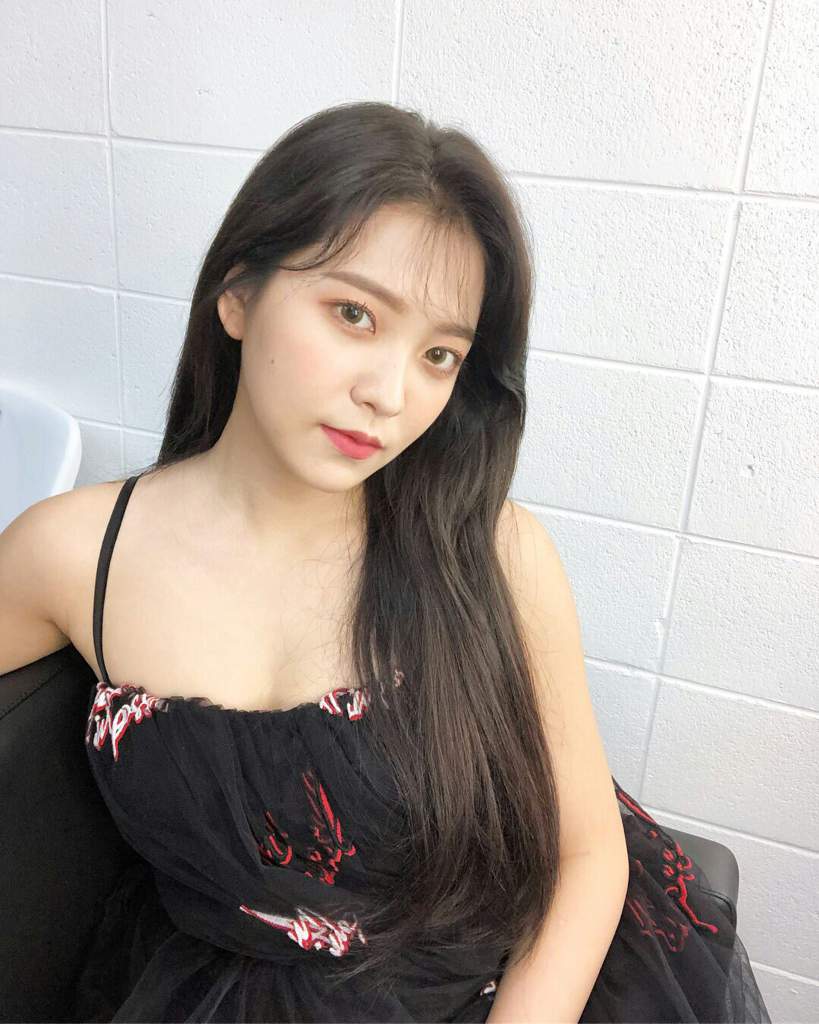 It also topped the Gaon Download chart that year, and went on to have cumulative download sales of over 1.6 million in Korea, and 26,000 in the US.
Yeri and the girls have five singles with over 2.5 million cumulative download sales, earning them Platinum certifications from the Korean Music Content Association (KMCA). "Russian Roulette" from their 3rd EP of the same name released in September 2016, was the first to achieve this feat, followed by "Red Flavor" from their special EP, "The Red Summer" (2017); "Peek-a-Boo' from their 3rd studio album, "Perfect Velvet" (2017); "Bad Boy" from the repackaged album, "The Perfect Red Velvet" (2018); and "Psycho" from the compilation album, "The ReVe Festival: Finale" (2019).
Yeri's accident
While the girls were on a short break from promoting their single "Russian Roulette," Yeri and Seulgi were involved in a vehicular accident when the taxi they were in hit a garbage truck as they were on their way back to their dormitory at 10 pm on 10 October 2016.
kim yerim world domination pic.twitter.com/ZNkXK2HgzR

— yeri pics (@cuteyeripics) January 1, 2021
The two girls sustained minor injuries, and were rushed to hospital to receive treatment. SM Entertainment said they would be on a temporary hiatus from all activities to focus on recovery, and although Seulgi made a swift recovery and was seen on year-end award shows, Yeri was yet to be seen which caused fans to worry. In December, she posted her photo on her Instagram account and assured her fans, saying, 'I'm okay now. I'm healthy and eating well. Let's see each other often soon.' She later revealed in an interview that she had been suffering from emotional trauma, which caused her inability to sleep while riding in a car, as she constantly worries about safety.
Red Velvet in North Korea
Red Velvet was the only K-Pop group included in the line-up of South Korean performers for the "Spring is Coming" concerts in Pyongyang, North Korea, from 31 March to 3 April 2018 as part of the campaign of cultural diplomacy.
North Korean leader, Kim Jong-un, reportedly adjusted his schedule just to see the group perform their hit singles "Red Flavor" and "Bad Boy," shaking hands with the girls and the other Korean artists. When the girls were interviewed after the event, Yeri said she was very nervous as she didn't know they would be shaking hands, but that it was truly an honor. She hoped for more opportunities in the future to meet the people of North Korea, which she considered as an even greater honor.
Her statement regarding Kim Jong-un created controversy, criticized by netizens (online users) for calling it an honor to meet someone who 'enslaved' millions of North Korean citizens and 'slaughtered' South Korean soldiers. Some even said that SM Entertainment should educate their artists on history. However, some people defended her by saying that she was just being polite, and what she wanted to express was 'the Pyongyang event was a good experience.'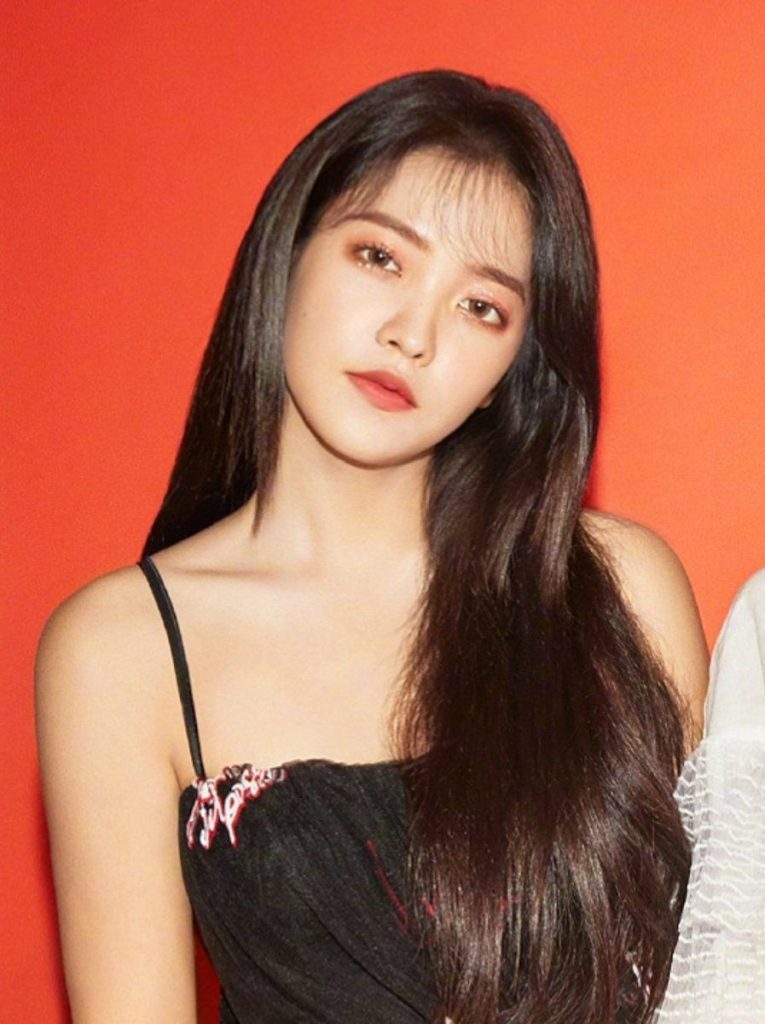 Yeri and the girls along with the other artists who performed in Pyongyang were invited to the Blue House in May 2018 for a luncheon with South Korean President Moon Jae In. They shared their experience in North Korea in an interview, and said that the audience was not familiar with their music, but still applauded them. Reportedly, they also said that Kim Jong-un was very warm to them. The girls received a lot of hate again, for calling the North Korean dictator "warm." Some netizens said that this was akin to calling Hitler "warm", and added that spinning North Korea in a positive light was problematic and not right.
Bullying scandal
In 2020, when Irene was involved in a bullying scandal, it affected Yeri as well, and not just because their group would be in a temporary hiatus until the story died down.
There are so-called fans who wondered if Yeri had been a victim of Irene, or if she also has an attitude problem. She received hateful comments on her Instagram posts – some "haters" turned her reactions and expressions mostly seen in screenshots or GIFs into negatives, saying it proved that she has a bad personality. It was unfortunate that Yeri, who was famous and praised for being honest and straightforward in the past, is now being called tactless and unruly. Fans of Yeri defended her, and asked SM Entertainment to protect their artists.
Solo activities
After her debut, she together with Minho (Shinee) and N (VIXX) co-hosted MBC's "Show! Music Core," from May to November 2015. She was featured in the music video of "Way Back Home" by Shim Eun-jee and J-min for the SM Station project.
Another hosting gig came her way in 2016, with Super Junior's leader, Leetuk on the web-variety show "The Viewable SM." She was also cast along with the actress Han Chaeyoung for JTBC's variety show "Secret Unnie," which aired from April to September 2018.
She started her variety show called "Yeri's Room" in June 2020, which aired on the YouTube channel "Dum Dum Studio." Celebrities who guested on her show included Nayeon (Twice), Yuri (Girls Generation), Su-hyun (AKMU), and Sandara Park (2NE1).
As a songwriter, she participated in writing the lyrics and composing the music for "Story" by Ragoon in 2017; "Dear Diary" (2019), which she sang for SM Station Season 3; and "I Will Be Your Warmth" for her collaboration with rapper Babylon. She was the co-lyricist of "Close To Me" (2019) by Ellie Goulding, Diplo, and Red Velvet.
Personal life
Yeri is 21 years old and single. She was rumored to be dating label mate, NCT's Taeyong, since 2016.
There were no official statements from their agency regarding the status of their relationship, so fans continue to speculate and gather "evidence." When Yeri posted a photo on Instagram with the caption, 'Yo-O-ng – I'm looking [at you] like this,' some fans who shipped the two assumed that it's her nickname for Taeyong. Both of their posts were given new meaning and seen as a love signal between them. As a result of this rumor, Yeri received hate from his fans, however, this didn't seem to bother them, as they were seated beside each other during the Seoul Music Awards in 2019. This was seen by others as proof that they were not dating, as this was something they would not do if they were in a relationship.
Her ideal type is someone who's gentle and has a great memory; she doesn't like bad boys or guys who are too sensitive.
She has her own room in the apartment provided by the agency for her group.
Hobbies, favorites, rumors, and interesting facts
Nicknames: Squirtle (she resembles the Pokemon character) and Yeriana (Ariana Grande is her favorite singer).
Her favorites: pink and violet (colors), 17 (number), tuna kimchi fried rice (food), chocolate and strawberry ice cream (ice cream flavor), fantasy (movie genre)
Aside from Korean, she has basic English, Chinese and Japanese.
She's an avid fan of the popular actor Jo In Sung, and has watched every show and drama he was in. She even said she's willing to rent a whole restaurant just to have a meal with him. Her wish is to meet him someday.
Appearance
She is 5ft 2ins (1.6m) tall, weighs 108lbs (49kgs), and has a slim build. She has black hair and black eyes.
Net worth
Yeri has an estimated net worth of $2 million as of December 2020, according to sources.