Seonghwa is a South Korean dancer, singer-rapper and actor, who gained Korean Pop stardom when he debuted in 2018 as one of the members of the boyband, ATEEZ. In just two years, his group has diligently worked hard to rise from being one of the most promising K-Pop acts, to a certified‑Platinum artist awarded by the Korean Music Content Association (KMCA).
Just a simple reminder that article is created and owned only by kpopwiki.org. Article cannot be re-published in any other pages or documents. Copyright is protected by DMCA. All found copies will be reported.
Original source: https://kpopwiki.org/the-untold-truth-of-ateez-member-seonghwa/
Early Life and Family
Park Seonghwa was born on 3 April 1998, in Samcheonpo, Gyeonsangnam-do, South Korea. His family soon moved to Jinju, another city in Gyeonsangnam Province, where he and his older brother were raised. For a short time during his fifth grade, he lived and studied in Australia. His parents chose Seonghwa as his name as it means 'To be a Star' (Seong – Star and Hwa -Become). Growing up, he was already interested in music and dancing, which led him to be the team leader of a dance group when he was in high school.
Educational Background
He attended Jinju Nam Middle School and Myungshin High School in Jinju. When Seonghwa moved to Seoul, he enrolled at Paekche Art College, but due to his busy schedule, he soon dropped out. He is currently enrolled at Global Cyber University.
Career
Seonghwa auditioned by singing the hit song "Empty," by Winner in KQ Entertainment, a relatively new company at that time since it was only established in 2016. However, it was originally Seven Seasons, which was formed in 2013 to manage another Korean Pop (K-Pop) boy-band, Block B. The owner only changed its name to KQ Entertainment three years later to handle new talents, and eventually created a sub-label, Seven Seasons, under its company umbrella.  The corporate structure resulted in some confusion with fans, which later led to fan wars between Block B and ATEEZ.
When he passed the audition, Seonghwa joined two other trainees, Hoonjong and Yunho. Later the agency added more trainees including Yeosang, San, Wooyoung, Jongho, and Mingi, to form a new boyband. In October 2017, they all joined the reality TV survival series entitled "MixNine", produced by one of the most successful entertainment agencies in South Korea, YG Entertainment. They were ambitious enough to realize that winning the competition show could open doors for their group, however, they all didn't make the cut. It fueled the drive of the management of KQ Entertainment to give the best training they could possibly afford to the boys, and so enrolled the boys in a couple of popular dance studios in Los Angeles, California.
First Steps – Overseas Training and Debut (2018)
In 2018, carrying their earlier moniker KQ Fellaz, the eight boys flew to the US to be trained under Shaun Evaristo of Movement Lifestyle and Anze Skrube of Millennium Dance Complex.
Both dance studios were responsible for some of the past dance choreographies of Justin Bieber, Justin Timberlake, and K-Pop superstars BTS and Big Bang. Seonghwa and the boys' dance training journey was documented in a 12-part series called "KQ Fellaz American Training," which was made available for streaming on KQ Entertainment's official YouTube channel.
Armed with improved dancing skills and life learnings, they returned to Seoul with a new name, "ATEEZ" – it's a simplified version of A Teenager Z, which pertains to a teen group that can practically do anything from A to Z. To introduce Seonghwa and seven other boys to the fans, his agency produced the reality TV series entitled "Code Name is ATEEZ." It was a three-month-long series that showed each member's personality, and all their activities up to the time they were about to launch as a group.
On 24 October 2018, ATEEZ debuted with the release of the extended play (EP) "Treasure EP 1: All to Zero"; it peaked at No. 7 on the South Korean Gaon Album Chart with over 23,000 units sold and entered the Billboard World Album Chart at No. 9. The EP consists of six tracks including "My Way," "Twilight," "Pirate King," and the lead track, "Treasure." To date, it has accumulated over 85,000 copies sold in South Korea, and 10,000 copies sold in the US.
Seonghwa's long dream of performing on the big stage was fulfilled, as the group made their debut live performance on TV via Mnet's music show "M Countdown," a day after the EP was released. They went on to perform the debut song on several music and variety TV shows in South Korea for two months.
Rising Global Presence, Follow-Up EP, and First Concert Tour (2019)
Seonghwa had a busy first quarter in 2019, as ATEEZ released its follow-up EP "Treasure EP.2: Zero to One" on the 15th of January ,and it went immediately to No. 6 on the Gaon Album Chart.
It also did great on the US charts, peaking at No. 7 on Billboard's Heatseekers Albums, and No. 5 on World Albums. The group's sophomore EP consists of six tracks, including the lead track "Say My Name," "Light," "Desire," and "Hala Hala (Hearts Awakened, Hearts Live Alive)."
The group's rising popularity internationally baffled local fans, especially with the number of views the official music video of the lead track was able to amass – it has 44 million views to date as compared to their debut single with only 17 million views. They indeed have a solid international fan base, which was even more evident when they embarked on their first concert tour entitled "The Expedition Tour."
Seonghwa and the boys were quite overwhelmed that they were able to perform overseas six months after their debut, with just two EPs under their belt.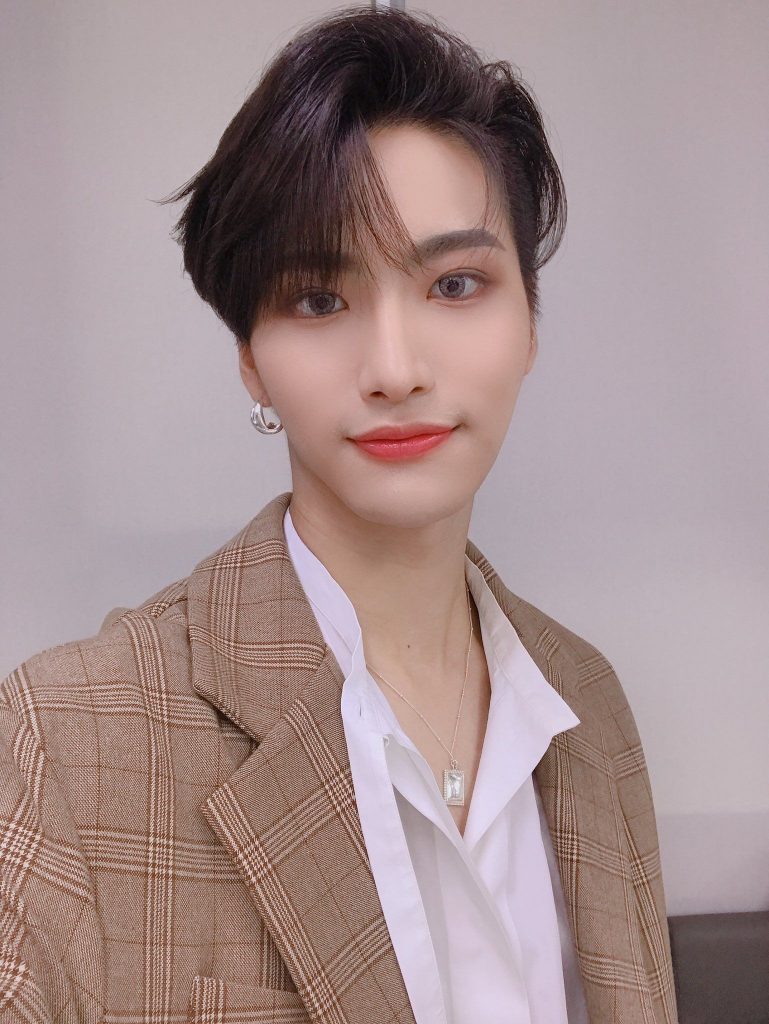 They performed in five cities in the US, including L.A., New York City, Atlanta and Chicago. The tickets were immediately sold out after it was announced with demands for more, and the organizers, MyMusicTaste, were completely surprised by the outcome.
During an interview, Seonghwa said that they went back to the Millennium Dance Studio and reconnected with their former dance teachers before the show in L.A. It was one of the most memorable moments for them, as they gave them Eps, and were grateful that their former teachers were so proud of what they had achieved as a group.
ATEEZ also flew to Europe and performed in 10 key cities, including Paris, London, Milan, and Moscow. The initial concert dates ran from March to April but it was extended with a couple of more shows in Australia, held at the Big Top Luna Park in Sydney, and the Margaret Court Arena in Melbourne.
KCON Participation, First Studio Album, First Music Show Win (2019)
In the middle of the year they released their third EP, "Treasure EP3: One to All," with six tracks including two lead tracks "Illusion" and "Wave." Their fandom, ATiny, was asked to vote which song they thought should serve as the EP's lead track, and the latter won. The boys performed "Wave" during the EP promotion period and it gave them their first No.1 Song of the Week trophy, courtesy of Mnet's "M Countdown" – the second came from SBS MTV's "The Show." A music show win is considered a milestone for most K-Pop artists, as it signifies that their song became the most popular song for that particular week. The EP peaked at No. 2 on Gaon Album Chart, No. 8 on Billboard's World Album Chart, and No. 9 on Billboard's Heatseekers Album Chart. By August 2020, it has a total of over 180,000 units sold.
ATEEZ was included in the line-up of performers in the 2019 Korean Convention (KCON) music festivals held in Japan, L.A., and New York, sharing the stage with other established K-Pop artists, and performed their major hits inside huge arenas.
The last quarter of the year was spent promoting the fourth part of the Treasure series, which came in the form of the group's first full-length studio album. ATEEZ released the "Treasure EP Fin: All to Action" on 8 October 2019, with 11 tracks including "Sunrise," "If Without You," "Dazzling Light," and the lead track, "Wonderland." The album debuted at the top of the charts, and the lead track's official MV became the group's most viewed video, with over 70 million views to date. It also entered the Billboard World Album Chart at No. 7, and No. 10 on the Heatseekers Album Chart. By September 2020, it had sold 210,000 units in South Korea.
Final Part of Treasure Series, Second World Tour, and Certified Platinum EP (2020)
Everything that was released under the Treasure Series concept did well in chart ranking. All of entered the top 10 on both the Gaon Album and Billboard's World Music Album Charts. Even the final part of the series, "Treasure Epilogue: Action to Answer," released on 6 January 2020 did great, and topped the local charts with over 175,000 units sold by October 2020.
Before the Covid19 pandemic halted the world's public events, Seonghwa was about to embark on another world tour with the boys, entitled "The Fellowship: Map the Treasure" starting in February in Seoul followed by the European Leg scheduled for March, and then North America in April. Unfortunately it was postponed indefinitely because of the pandemic, and fans were worried since most of the shows were already sold out.
The Korean Cultural and Information Service acknowledged the international power of ATEEZ, and appointed the boys as Korean culture and tourism ambassadors in May 2020. They participated in the Covid19 safety habits information dissemination campaign, dubbed as "Overcome Together." KQ Entertainment also held a virtual concert on 30 May entitled "Crescent Party," which was aired on V Live for free – about 1.4 million fans logged in for the live event.
Seonghwa's group first became popular outside South Korea, but due to their hard work the boys were able to slowly develop a solid fan base locally. It was quite evident during the release of the EP, "Zero: Fever Part.1," on 29 July 2020, as it peaked at No. 1 on the Gaon Album Chart, and No. 6 on Billboard's World Album chart. It was certified Platinum by the KMCA on 10 September 2020, with over 375,000 units sold. The two lead tracks, "Thanxx," and "Inception," both did well on digital song charts, with the former at No. 18 and the latter at No. 9.
Their official MVs were highly appreciated, with both of them accumulating more than 40 million views to date, and counting.
Personal Life
Seonghwa is officially single – there has been no news or rumors of him dating anyone past or present. If his agency follows a strict no-dating policy for the first three to five years after debut, he is not eligible yet to date anyone. However, even if he's allowed to date, it is quite rare for K-Pop artists to date anyone publicly – South Korean fans are quite possessive of their favorite idols.
He is currently living in a dorm provided by the company, with the other members and supervised by a manager; as the oldest in the group, he tries his best to set a good example for the younger members. Seonghwa shares a room with the leader, Hongjoon. According to the other members, he likes everything clean and organized in the dorm. He would clean the apartment and nag the other boys to do the same, even if they were all so tired from work.
Hobbies, favorites, rumors, and interesting facts
His nicknames are Angry Bird, Toothless (from "How to Train your Dragon"), and Mars (the English translation of Hwaseong, which is a play on Seonghwa's name).
Seonghwa likes to eat potato chips with jalapena flavor.
He is the resident cook, and his caring nature made him the mom of the group.
ASMR videos are included on Seonghwa's video playlist on YouTube.
His favorite food is steak, and his favorite dessert ice cream, but he's not a picky eater.
Seonghwa cannot tolerate anything bitter even in beverages, so he doesn't drink coffee and loves to drink Sikhye instead, which is a traditional Korean sweet rice beverage.
Kai from EXO and Taemin from Shinee are his role models.
Seonghwa prefers the color black.
His favorite movie is "Star Wars", and he doesn't get tired from watching the whole series.
Among his group, Seonghwa takes the longest time in the shower.
After taking the Myers-Briggs Type Indicator (MBTI) test, he ended up with a Consul ESFJ-Personality, which stands for Extraverted, Observant, Feeling, and Judging.
Seonghwa's favorite track from ATEEZ discography is the song "Promise" from their second EP, as it holds them together as a group, and that no matter what hardships they encounter, they will get through. It's also his promise to their fandom.
Appearance
Seonghwa is 5ft 10ins (1.78m) tall and weighs 135lbs (61kg) with a lean muscular body. His natural hair color is black and he has dark brown eyes. Due to his group's unique concepts during promotions, he would often dye his hair in a different color, and wear eye make-up with colored contact lenses.
Net Worth
According to authoritative sources, Seonghwa has an estimated net worth of close to $1 million, as of December 2020.