Taeil is a South Korean singer, who rose to fame when he debuted as the main vocalist of the Korean male idol sub-units NCT U and NCT 127 of NCT (Neo Culture Environment), under SM Entertainment.
Just a simple reminder that article is created and owned only by kpopwiki.org. Article cannot be re-published in any other pages or documents. Copyright is protected by DMCA. All found copies will be reported.
Original source: https://kpopwiki.org/taeil-nct-age-height-neck-tattoo-girlfriend-parents-wiki/
Early life and family
Moon Taeil was born on 14 June 1994, in Seoul, South Korea; he has a sister who is three years younger than him. His mom would shorten his name, and often call him Tei since he was little although his other nickname is Shintaeil, which is a character from "Digimon Adventure." He was seven when his parents enrolled him in a music school and learned to play the guitar. He loves animal, so he wanted to become a zookeeper when he was young.
Educational background
He attended Seoul Jangpyung Elementary School and Jangpyung Middle School, then matriculated from Seoul Science High School in the Practical Music department. He was accepted at Hanyang University's Applied Music program at the same time he joined SM Entertainment. He had a hard time deciding which one he had to give up, because he really wanted to go to university, but said that SM Entertainment is the best company in Korea. At first he chose university, but the company was persistent and convinced him by asking what would make him sing as much as he wanted to, and enjoy it for a long time. This changed his mind and he stayed with SM instead. He's said that he is happy with his decision, and has no regrets.
Career
First steps
At the 2013 Teen Music Festival, he was offered an audition by the casting director of SM Entertainment, in which he sang Lee Seunggi's "You're My Girl." He was introduced as an official member of the pre-debut training team, SM Rookies, on 13 October 2015. Before his official debut, Taeil sang "Because of You," the original soundtrack for the Korean drama series, "The Merchant: Gaekju," (2015) starring Jang Hyuk.
Lee Soo-Man, founder of SM Entertainment, announced in January 2016 that their new boy group concept, NCT, having an unlimited number of members, would be divided into four sub-units, namely NCT U (United) with rotational members, NCT 127 with Seoul-based members, NCT Dream with teenage members, and Way-V with China-based members.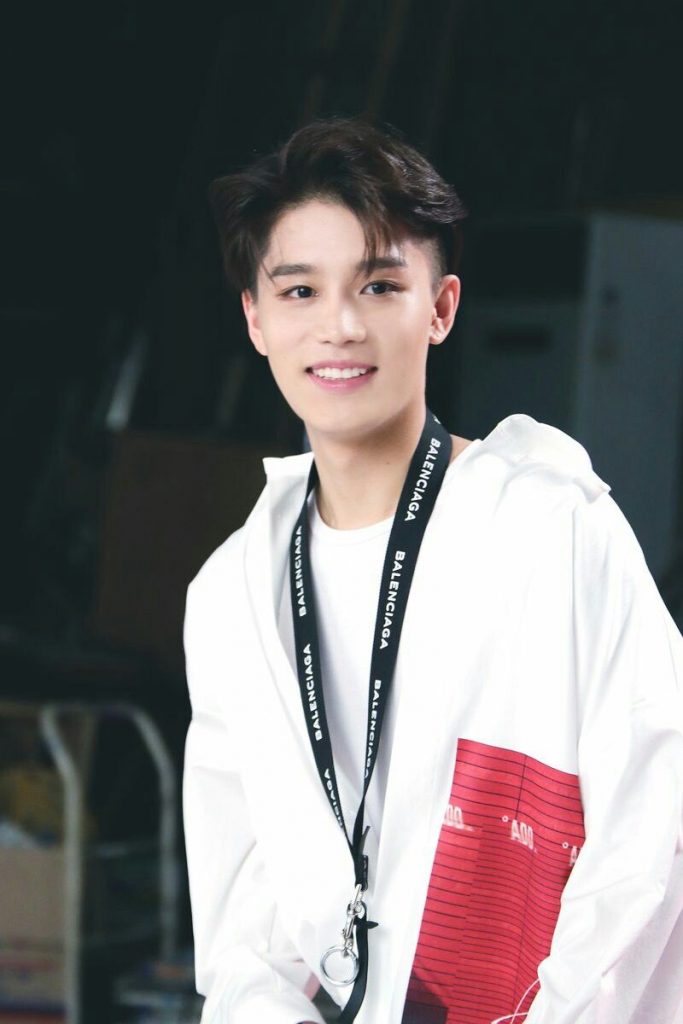 It was announced on 4 April 2016 that Taeil would be part of the six-member NCT U, and they appeared a few days after that on SK's live video streaming service, V Live, in "NCT On Air", with Super Junior's Kim Hee-chul as the host. Later that day, along with Chinese members Winwin and Kun, they performed at the 16th Music Feng Yun Bang Awards in China. The next day, Taeil along with Doyoung and Jaehyun, released the Korean version of "Without You", and its Chinese version with Kun – its music video released on April 10 has almost 19 million views. On 15 April 2019, NCT U appeared on KBS' Music Bank for their debut performance in Korea. K‑Pop (Korean pop) fans get to see more of Taeil along with other members of SM Rookies on the variety show "NCT Life" series, with its first season entitled "NCT Life in Bangkok" that premiered on 16 April 2016.
It was announced on 1 July that Taeil along with Taeyong, Jaehyun, and Mark who debuted earlier as part of NCT U, would become part of the seven-member NCT 127; Winwin, Yuta, and Haechan will complete this second sub-unit. They debuted on the music show, "M Countdown," on July 7, performing "Fire Truck" and "Once Again" from their seven-track debut Extended Play (EP) NCT #127, which had its digital release on the 10th and its physical release on the 11th. It peaked at Number 1 on the weekly Gaon Album Chart and at Number 3 on its monthly chart. They performed on the music shows of various networks to promote their songs; the "Fire Truck" MV has close to 34 million views. They also released "Taste the Feeling" on the 29th for the SM Station project, in collaboration with Coca Cola.
Taeil appeared on "NCT Life in Paju" (July-August) as he along with the other members had team-building activities in Paju, and "NCT Life: Korean Food King Challenge" (October-November) as they learned how to prepare the 10 most loved Korean dishes by foreigners.
Further steps
Taeil's sub-unit NCT 127 had additional two members, Doyoung and Johnny, as they recorded their second EP, "Limitless," with six tracks which had its digital release on 6 January 2017 and its physical release on the 9th. It topped the U.S. Billboard World Albums Chart and Gaon Album Chart. They first performed the title track, "Limitless," and the B-side track, "Good Things," on "M Countdown" on January 5. He was again seen on "NCT Life in Osaka" (June-July).
Their third EP, "Cherry Bomb," had pre-orders exceeding 100,000 copies, and when it was released on July 14, it debuted on Gaon Album Chart and US Billboard World Albums at Number 2 and on Japan's Oricon Albums Chart at Number. 22. Its title track – also "Cherry Bomb," which has the lyric sample from the American children song "If You're Happy and You Know It" – was banned by KBS from airing because of the depiction of violence in the lyrics, so the group was unable to perform it on their music show, "Music Bank." However, they were still able to promote it on the music shows of other networks. Its MV has more than 100 million views, and it was included on the list of Billboard top 20 Korean songs of 2017.
Taeil along with Doyoung and Taeyong sang "Stay In My Life" as part four of the OST for the coming-of-age drama series, "School 2017," and it was released on August 17.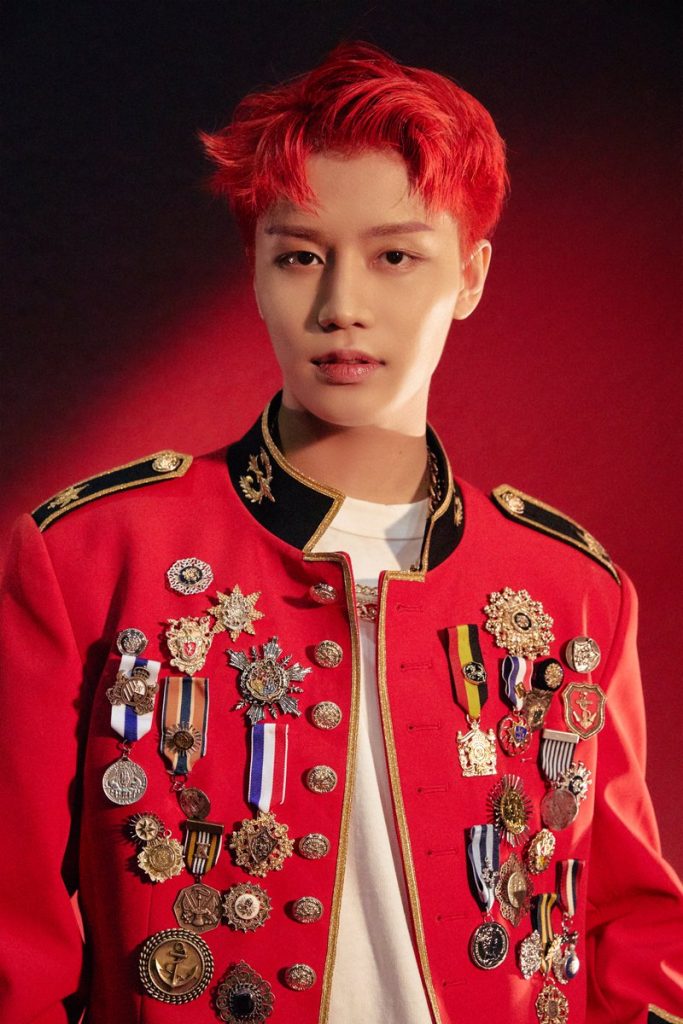 With his sub-unit NCT U, he released the single "Timeless" for another project of SM Station in January 2018.
NCT 2018 project
SM launched its year-long project, NCT 2018, with all NCT members making it 18 as they added three more. The group's first full-length album, "NCT 2018: Empathy," had more than 200,000 pre-orders, and peaked at Number 2 on the Gaon Album Chart, selling more than 300,000 physical copies by year end, earning its Platinum certification from KMCA (Korea Music Content Association). It has 14 tracks, five of which were previously released by the sub-units. The fourth single, "Touch," was recorded by Taeil along with the NCT 127 members, and it was released on March 14 to positive reviews, but was only moderately successful as it didn't enter the Gaon main single chart, although it peaked at Number.11 on Billboard's World Digital Song Chart.
It gave the sub-unit its first win on a music show, on SBS MTV's "The Show" on March 29. The sixth single, "Black on Black," released on April 18 was the only single on which all the members were featured, but it failed to enter the music charts. Taeil provided the main vocals and background vocals for only five tracks in this album.
NCT 127 Global Tour and Promotions
The sub-unit's five-track Japanese EP, "Chain," was released by the Japanese label Avex Trax on May 23 and debuted at Number 2 on the Oricon Weekly Albums chart – Apple Music announced that they chose the group as the "Up Next" artist for the month of October. The group's first studio album, "Regular-Irregular," has 11 tracks, with the single "Regular" having an English version which they performed on "Jimmy Kimmel Live!" on 8 October. Its MV was also released that day, and the MV of its Korean version was released on the 11th.
The album was released on the 12th, and topped the Gaon Album Chart for two weeks, which earned them their first Platinum certification from KCMA. The album was repackaged and released as "Regulate", and its single "Simon Says" topped the Billboard World Digital Songs.
They went on their first world concert tour in 2019 – "Neo City: The Origin" – that started in Korea and Japan, followed by 12 tour dates in North America, nine in Southeast Asia, Europe, and Latin America. They also performed on "Good Morning America" and "Strahan and Sara." In between concerts, they released their Japanese studio album, "Awaken," on 17 April, and their fourth EP, "We are Superhuman," on May 24. They promoted the single, "Superhuman," on "The Late Late Show with James Corden" on May 14, and on popular morning shows in the US.
#TAEIL: nct127 posted on instagram pic.twitter.com/7MAt87PW8D

— taeil loops (@taeilloops) August 17, 2020
Fans of the group also saw them perform at the Global Citizen Festival in New York, MTV Europe Music Awards in Seville, Spain, Macy's Thanksgiving Day Parade in New York, and on "The Today Show."
Their second studio album, "Neo Zone," was released on 6 March 2020, and debuted on Billboard 200 at Number 5, and sold over 700,000 units in its first month. It was repackaged and released as "Neo Zone: The Final Round" on 19 May – more than 1.2 million copies of the two albums were sold.
The group held their "Beyond Live" online concert that sold more than 100,000 virtual tickets to fans from 129 countries. Their scheduled "Neo Zone – The Awards" tour in North America in June 2020 was cancelled due to the COVID-19 pandemic.
Personal life
He is 26 years old and is currently single. He's said that he wants to get married when he's 34.
Hobbies, favorite things, rumors, and interesting facts
When he was in elementary school, he learned the Japanese modern martial arts, Aikido.
According to netizens, the admittance ratio in Hanyang University in 2013 was 407:1, and that he was the only male to get accepted that year.
He dressed up as Belle of "Beauty and the Beast" (2017) and a postman (2018) at SM's annual Halloween party.
Fans speculated that the reason Taeil looked sad during the group's reaction video in March 2020, was because he saw that he had little airtime in their "Kick It" music video.
Their black and white photos on "Dicon" magazine in 2019 were criticized by knetizens (Korean internet users) for what they perceived as showing flaws such as pores or spots on their skin. They were wondering if a mistake was made and raw images were uploaded instead of photoshopped or edited images that show clear and unblemished skin.
The highly controversial social media personality Han Seo Hee posted a screenshot of a message from a netizen that says someone keeps insisting that she is dating Taeil, which she denied.
It was said that Johnny accidentally kicked Taeil in the face during a "Superhuman" performance, and has apologized for it many times.
Rumors of Taeil having nose correction done came about because of photos of him having a nose operation scar, and photos of him apparently showing something different about his nose, which some have said were just because of lighting or makeup.
The number 127 in the sub-unit of NCT is in reference to the longitude co-ordinate of Seoul.
NCT fandom is called NCTzen, which means that their fans are citizens of NCT. Their fan color is pearl neo champagne.
Listening to music and watching movies are his hobbies.
His favorite food includes pizza, ice cream, chicken, and pork belly, but he doesn't eat sushi and carrots.
His favorite color is black but the yellow-green color makes him feel relaxed.
He likes spring because it brings clear skies and good weather.
His favorite nickname is Dal Taeil because dal is moon in Korean.
Taeil was a contestant in "The King of Mask Singer" on 17 November 2019, appearing as the King card. Unfortunately, he lost to someone who appeared as the Queen card, as the audience cast their votes 43:56 not in his favor.
Appearance
He has black hair and dark brown eyes, is 5ft 7ins (1.7m) tall and weighs around 135lbs (61kgs). His shoe size is 9.8 inches.
Net worth
According to sources, he has an estimated net worth of over $100,000 as of July 2020.