Yoon Sanha is a South Korean singer-songwriter, dancer, actor, and presenter, who became popular for being a member of the K-Pop boy band Astro, managed by Fantagio Corp.
Just a simple reminder that article is created and owned only by kpopwiki.org. Article cannot be re-published in any other pages or documents. Copyright is protected by DMCA. All found copies will be reported.
Original source: https://kpopwiki.org/yoon-sanha-astro-age-height-family-net-worth-biography/
Early life and family
Yoon Sanha was born on 21 March 2000, in Seoul, South Korea. His parents raised him and his older brothers, Junha and Jeha, in a modest Christian home. His mother was a beautiful bodybuilder when his father met her, and it took his father three attempts before his mother agreed on a date. One of his older brothers is serving in the military. Initially, he dreamt of becoming a professional soccer player, playing as a midfielder when he was in the 4th grade, but he also developed a passion for music. Sanha's interest in music was influenced by his father and his brothers, as the males in the family loved to play the guitar while he was growing up. Eventually, he also learned how to play it through their teaching.
Education background
He went to Seoul Gain Elementary School and Baekwon Middle School, matriculating from Hanlim Arts School.
Career
Pre-Debut – Audition and Training
When Fantagio, an entertainment company in South Korea, announced that it would accept new trainees, Sanha decided to try his luck, and joined the 2013 iTeen audition in Seoul. He sang "Becoming Dust" by Kim Kwangseok for his test and passed. He underwent rookie talent development program training, during which he took lessons for singing, dancing, acting, and songwriting. Two years into training, Fantagio informed the public that the K-Pop boy group Astro had formed, and Sanha was included in the line-up. In August of 2015, they were asked to participate in a drama series entitled "To Be Continued," with promising actors Kim Sae Ron and Seo Kang Joon. Six months after that, the group was given their reality TV show, "Astro Ok! Ready," aimed to let the fans meet each of the members before the debut.
The show ran for five episodes that aired on MBC Every1, Naver TV, and vLive from January to February of 2016.
Debut Performance and First EP Released
After their television series ended, the group's first extended play (EP) entitled "Spring Up" was released on 23 February 2016, with the song "Hide & Seek" as the lead track. Two days later, Sanha along with Cha Eun-woo, JinJin, MJ, Moonbin, and Rocky made their debut showcase on Mnet's "M Countdown", performing the lead track as well as the second single, "Cat's Eye." The EP charted well both locally and internationally, peaking at No. 4 on South Korea Gaon Album Chart, and No. 6 on Billboard World Albums Chart within a week of its release.
More EPs released for the year, KCON LA Participation
Following the positive sales result of the first EP, Fantagio decided to release a follow-up EP entitled "Summer Vibes" on 1 July 2016, which peaked in No. 6 position on the Billboard World Album Chart.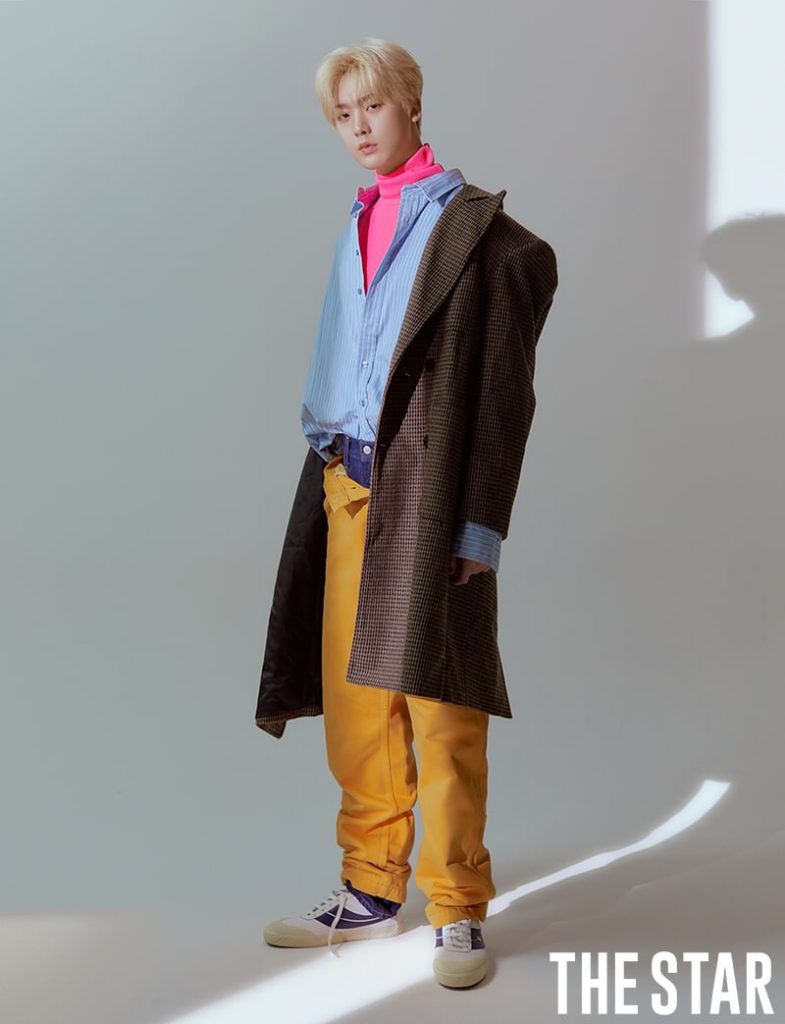 The lead track entitled "Breathless" entered the Billboard World Digital Songs Chart, peaking at No. 21. For the official music video (MV) of the song, they collaborated with Choi Yoo Jung, a Weki Meki member and a label mate.
In the same month, Astro was chosen to be a part of the artists' line-up in the annual Korean Concert in Los Angeles, more popularly known as KCON LA 2016, held at the Staples Center. A month after that, Sanha and the boys held the group's first concert at the KEPCO Art Center in Seoul, as well as live events in Indonesia, Japan and Thailand.
Before the year ended, Sanha and the boys released their third EP entitled "Autumn Play," which has two versions. Along with the lead single, "Confession," it has an audio message entitled "Confession Talk" given by the members. In the Red version, only the members Sanha, MJ, and Moonbin are heard speaking, and in the Orange version, Eunwoo, Jinjin, and Rocky were featured.
The EP peaked at No. 6 on Gaon Album Chart, and No. 15 on Billboard World Album Chart.
Dream EP Series in 2017 and Concert Tour
Astro launched its concept EP series in 2017 entitled "Winter Dream", with the first EP released on 22 February 2017.  The song entitled "Should Have Held On (Again)" was chosen as the lead track, but no promotional activities were undertaken by the group on music shows; the record label said that the group decided to just perform the new songs on live concerts. It peaked at No.2 on the Gaon Album Chart.
After three months, another EP, "Dream Part 01," with eight tracks was released with the lead song, "Baby." Unlike the first Dream EP, the group carried out a full schedule of promotional activities, such as the release of an official MV of the song, which garnered 19 million views. The group performed in popular music shows including Mnet's "M Countdown," MBC's "Music Core," SBS' "Inkigayo," and KBS' "Music Bank."
The EP topped the Gaon Album Chart, and peaked at No. 6 on the Billboard World Album Chart.
Astro embarked on their first concert tour series, "The 1st Astroad," starting in Seoul followed by a series of shows in Japan's key cities, including Osaka and Tokyo from July to August.
Before 2017 ended, the group released the third part of the Dream concept EP series, entitled "Dream Part 02", with the lead track "Crazy Sexy Cool." Sales slightly dipped and it only peaked at No. 2 on the Gaon Album Chart, and No. 5 on Billboard World Album Chart. The MV garnered 22 million views, and they also performed in popular music shows in South Korea.
2018 Group Hiatus – Fantagio Internal Struggle, Global Meet & Greet
Sanha and his group started the year right by meeting their fans globally through the Global Meet and Greet Tour.  The event was launched in Seoul, and then the group went to several other countries, including Canada, Japan, Thailand, and the US.
They also released a limited edition of their last Dream EP series, calling it "Dream Part 02 Wish." They included a poem written by Eunwoo, whose popularity as an actor was steadily rising, along with never-before-seen Polaroid photos and a hidden 'thank you' note. The marketing strategy worked, as they attracted around 10,000 pre-orders for the EP.
However, an internal power struggle happened in Fantagio Corp, and it halted activities of all artists being managed by the company. The CEO was removed from his position by a major Chinese investor, and he was arrested for alleged fraud and other legal complaints. For a time, Fantagio was questioned if they were operating without top executives, which would be a direct violation of certain laws in South Korea.
During the time the company underwent investigation, Astro went on an 8-month long hiatus.
It was unfortunate that before the company problems occurred, they were able to release another EP entitled "Rise Up" with the lead track, "Always You," but was unable to promote it due to the corporate power struggle. The only good thing that happened to the group at that time was that they were able to continue with their scheduled Japan concert tour entitled "Astroad II in Japan." For the whole month of August, they went to several Japanese cities including Osaka, Nagoya and Tokyo.
Fantagio Reorganization and Astro's Full-Length Album, Japanese EP
After Fantagio's reorganization, his group's hiatus ended, and they immediately released their first full-length album entitled "All Light" on 16 January 2019, with 10 songs including the lead track, "All Night." The group's fandom called Aroha, which stands for Astro hearts, supported the comeback as the album topped the Gaon Album Chart, peaked at No. 6 on Billboard World Album Chart, and reached the No. 11 position on the Japanese Oricon Chart.
The lead single gave the group their first music show win from SBS' MTV music show, "The Show." A music show win is considered a milestone for every K-Pop artist, as the top three songs in South Korea compete for the No. 1 song of the week, making it one of the parameters in determining one's popularity on the local music scene. To show their gratitude to the fans around the world who supported them, the group embarked on a concert tour entitled "The 2nd Astroad Tour", performing in key cities in Asia and North America.
Due to the positive sales they had in Japan with their first full-length album, they released a Japanese EP entitled "Venus." It has three Japanese versions of their major hits, such as "Baby," "Always You," and "All Night" along with three original Japanese songs. The EP peaked at the No. 2 position on the Oricon Daily Album Chart.
Everything seemed to be going great for the group until Moon Bin, one of Sanha's co-members and close friends in the group, was ordered by the doctor to take a break due to health issues.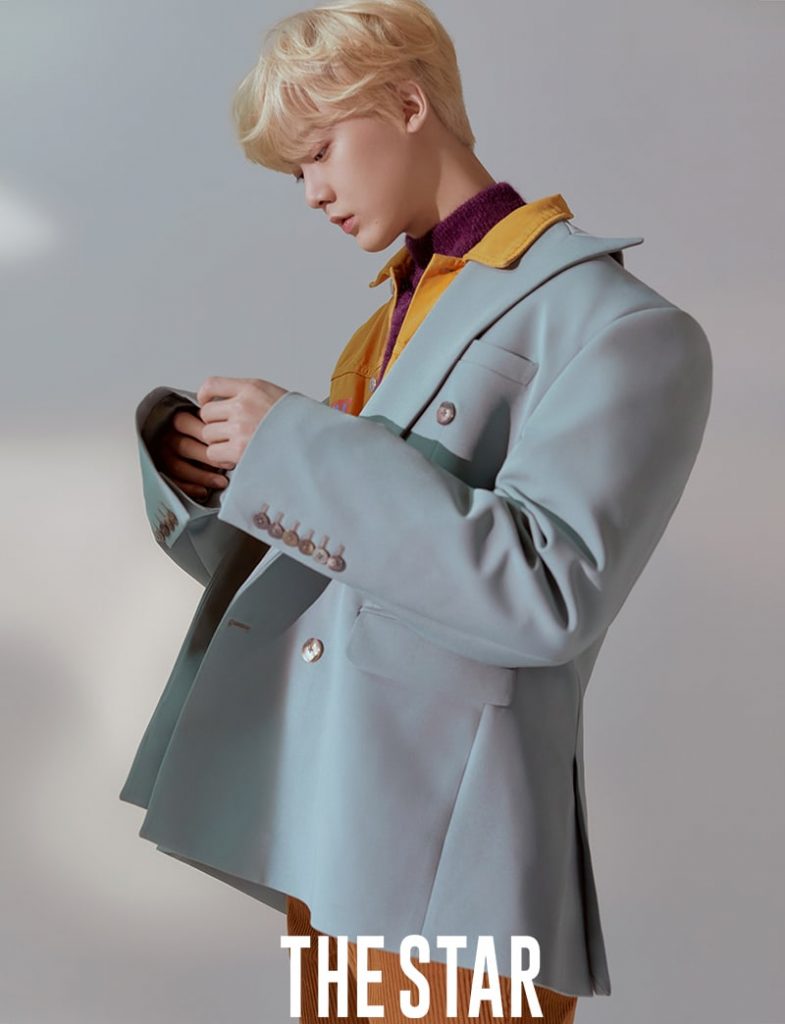 During Moon Bin's temporary hiatus from the group, Sanha was given additional lines in the songs they performed, including those from their sixth EP, "Blue Flame," which was released on 12 November 2019.
Formed First Sub-Unit with Moon Bin and 7th EP, Gateway in 2020
Due to the Covid19 pandemic, some of the group's activities were delayed but some of them pushed through depending on South Korean promotional restrictions. To celebrate the group's fourth anniversary, on 23 February 2020 a special single album was released entitled "One & Only". It peaked at No. 4 on Gaon Album Chart, and sold around 30,000 copies by March.
Two months later the group released its seventh EP, "Gateway," with the lead song "Knock." They were able to promote it in several music shows, but without a live audience as the government prohibited mass gathering. The song led to the group's second music show win from "Show Champion."
OMG! FINALLY THE LONG AWAITED MEETING OF THIS TWIN! SANHA AND SOOBIN IN ONE FRAME YALL! #SANHA #SOOBIN pic.twitter.com/hbrHh9v4wV

— 𝘯𝘢𝘻 | 𝘮𝘶𝘭𝘵𝘪 (@memebinn) September 18, 2020
To practice proper social distancing, the group decided to hold an online concert, "2020 Astro Live on WWW," to accommodate their fans' request for more performances. It was in time for the digital release of the group's new song, "No, I Don't," and the fans were treated to the first performance of the song.
Just this August 2020, Fantagio announced that Sanha and Moon Bin formed a sub-unit, and would release an album this September.
Personal life
Not much information can be found about K-Pop artists' personal lives, as they are quite private about it. It is also a normal practice in South Korea to include a 'no dating' clause in their contracts with entertainment companies, which they are bound to follow for the first three to five years after debut.
Sanha is believed to be currently single, and he still lives in the company dormitory along with Rocky and MJ.
Hobbies, favorites, rumors, and interesting things
His group's name Astro means Star, which Fantagio Corp felt would best describe the future of six shining artists.
Sanha's nickname is Beagle, and he is the youngest member of the group.
If he didn't pass the audition, he believed that he would end up as a professional guitarist.
Because of his short height, during the training period he almost wasn't considered to be part of the group, but he had a growth spurt, and eventually became a six-footer.
He admires the group Busker Busker, and considers them his role models.
Sanha is not allowed to date yet but if given the chance, he would like to date a girl version of himself, someone who would think about him all day.
When he feels lonely and frustrated, he watches cat videos to uplift his mood. He would one day want to own a cat, but with his current situation, he feels he won't be able to properly take care of it.
Appearance
He is 6ft (1.84m) tall, weighs 150lbs (68kgs), and has a lean build. His shoe size is 10 inches (260mm). His natural hair color is black, but he would often be seen in a variety of hair colors during promotional activities. He has black eyes, but would sometimes use colored contact lenses depending on the group's album concept during photo shoots and MV filming.
Net worth
According to sources, Yoon Sanha has an estimated net worth of close to $1 million, as of August 2020.