Kid Milli's biography and profile
Choi Won-jae was born in South Korea on 26 October 1993 – his zodiac sign is Scorpio and he holds South Korean nationality. He is a rapper known under his stage name of Kid Milli, who gained recognition after the release of his debut extended play (EP) "Maiden Voyage" on 23 February 2017.
Just a simple reminder that article is created and owned only by kpopwiki.org. Article cannot be re-published in any other pages or documents. Copyright is protected by DMCA. All found copies will be reported.
Original source: https://kpopwiki.org/kid-millis-biography-age-height-girlfriend-net-worth-profile/
Early life and education
Kid Milli was raised in South Korea an only child, and has kept most details of his parents to himself, however, it is known that his father is a businessman who has spent a lot of time working in Japan but never took Kid Milli with him; instead, Kid Milli researched Japan on the internet and in books, which is how he got to like it.
At around the same time, he began watching Japanese series and movies, and soon fell in love with animes and the girls who work at Maid Café – when he became older and visited Japan for the first time in 2015, he visited the Maid Café spending 4,000 Yen there but was surprised that the girls weren't as those he saw in anime.
Kid Milli started playing video games while attending elementary school, and considered himself better than all of his peers. He enrolled at a local high school in 2008, but quit in 2010 so that he could focus on becoming a professional gamer. He joined a gaming club, but after several months realized that the competition was too large and too strong for him, and thus left the club and started working whatever jobs he could find, just to financially support himself.
Career as a rapper
In February 2017, Kid Milli's friend No:el, who is a rapper, recommended him to the famous rapper Swings, who eventually helped Kid Milli sign a contract with Genie Music which led to the release of his debut EP "Maiden Voyage" – the EP first came out in physical form before being released digitally, but it didn't appear on any chart – none of his EPs have made their way onto any charts. Not long after he released "Maiden Voyage", Kid Milli broke up with his girlfriend, which is why most of the songs from this EP are about love and are rather sad.
On 5 August 2017, his second EP – "Maiden Voyage II" – came out under Indigo Music and Kakao M. He released two songs in early 2018 called "Change", which he performed with Gray and which peaked at #27 on the Gaon Digital Chart, and #44 on the Billboard Hot 100 Chart, and then "Momm" in a duet with Justhis, and which peaked at #54 on the Gaon Digital Chart and #64 on the Billboard Hot 100 Chart.
On 10 March 2018, Kid Milli's debut full-length studio album came out entitled "AI, The Playlist", and reached  #29 on the Gaon Music Album Chart. The album was followed by his third EP "Imnotspecial" released on 9 May 2018, and on 17 November 2018, his fourth EP and the last in the series "Maiden Voyage" came out, called "Maiden Voyage III".
The year 2018 also saw Kid Milli collaborate with many artists – he was featured in the song "Indigo" by Justhis, No:el and Young B, and it reached #17 and #20 on the Gaon Digital and Billboard Hot 100 charts, respectively. He then collaborated with Giriboy, No:el and Swings on "Flex", which peaked at #11 and #12 on the above mentioned charts. The song which scored the best on the charts was "Good Day" with PH-1 and Loopy as it peaked at #4 and #5. His final collaboration in 2018 was with Nafla, PH-1, OLNL, Loopy and Superbee on the song "119", which reached #46 on the Gaon Digital Chart, and #63 on the Billboard Hot 100 Chart.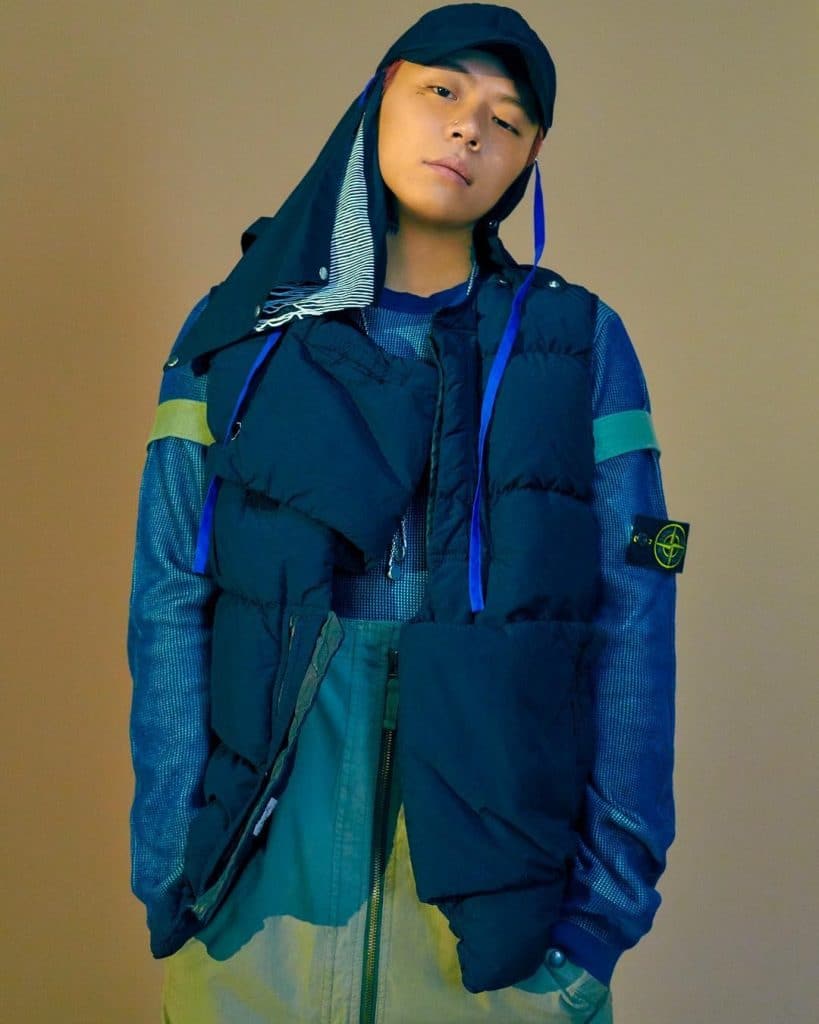 Kid Milli's latest work has been his fifth EP – "L I F E" – which came out on 14 March 2019.
Love life and girlfriend
Kid Milli is very secretive when it comes to his love life, which is one of the reasons why he hasn't talked about any girls he might have dated in the past few years. According to him, he is afraid of people, which is why he spends a lot of time at his home, and he wouldn't want to do anything 'stupid', as he is sure someone would be there to take a picture of it, which would then ruin his career.
It is known that he was once in a long-term relationship with a girl which lasted for several years before she broke up with him, shortly before he launched his career as a rapper.
There are rumors circulating the internet that the girl left him because he wasn't making enough money, and wasn't ambitious enough.
Kid Milli has stated how he would like to learn the Japanese language, because Japanese girls are beautiful and he would like to date them. As of August 2020, he is single, hasn't married and doesn't have children.
Hobbies and other interests
Kid Milli likes to drink alcohol – his favorite is soju. Surprisingly, he's also a huge fan of parties, which are a part of his lifestyle.
He is very stylish and is said to be the first rapper from South Korea to wear clothes of the band UNDERCOVER – his favorite color of clothes is beige and he often wears the color while some of his favorite clothing brands and designers besides UNDERCOVER are Stone Island, Raf Simons and Marine Serre. He can usually be seen wearing long-sleeve clothes as he believes he looks cute in them.
Kid Milli is keen on eating a variety of foods – his favorites are pork ribs and pork belly.
He is a lover of animals, and has a cat called Kyung-duk.
He mostly likes to listen to South Korean music and his two favorite songs are "Gone" by Justhis and "Woke Up Like This" by Loopy and Nafla.
Kid Milli is interested in cars – he purchased a BMW i8 in 2019 and then sold it in January 2020.
He is keen on watching animes in his spare time, and his favorites are "Seven Deadly Sins" and "Kobayashisan Chi no Maid Dragon".
Kid Milli believes he is only handsome when he has his full make-up on.
Age, height and net worth
Kid Milli's age is 26. He has brown hair which he dyes blonde, but he often wears a cap, his eyes are brown as well. His height is 5ft 10ins (1.77m) and he weighs around 145lbs (66kgs).
As of August 2020, his net worth has been estimated at over $150,000.