Kang Chan-hee, also known as Chani, is a South Korean singer and actor, whose ticket to fame is through his appearances on popular drama series such as "Innocent Man," "Signal," and "Sky Castle", along with his inclusion as a member of FNC Entertainment's first K-Pop dance boy group, SF9 or Sensational Feeling 9.
Just a simple reminder that article is created and owned only by kpopwiki.org. Article cannot be re-published in any other pages or documents. Copyright is protected by DMCA. All found copies will be reported.
Original source: https://kpopwiki.org/kang-chan-hee-aka-chani-on-sf9-age-relationships-wealth/
Early Life and Family
Kang Chan-hee was born on 17 January 2000, in Seo-gu, Daejeon, South Korea. His parents saw his interest in performing even at an early age and are supportive of his dreams. He has a younger brother, Kang Seok-hee, but grew-up in a poor family, so made a vow that he would try his best to provide his family with a beautiful home, and to gift his parents overseas travel. Apparently, due to a lack of funds, his parents have yet to travel outside of the country.
Educational Background
He graduated from Seoul Performing Arts High School in 2018.
Career
In South Korea's entertainment industry, most artists use two names if they are involved in both acting and singing, so Kang Chan-hee uses his birth name for his acting career, and Chani for his singing career. He started appearing in drama series when he was nine years old – 10 years old in South Korea as they legally regard the year of birth as the person's first year. He also started his K-Pop idol training at the same time, under FNC Entertainment.
As an actor
So he started as a child actor, and appeared in the popular historical drama "Queen Seondok" in 2009, playing one of the child Hwarangs or elite warriors.
In the same year, he played a minor role in another high-rated weekend drama series, "Three Brothers." After a couple of years, he was seen again in MBC's "Listen to My Heart" drama series, and in the cable drama series "Garden of Heaven."
His natural acting talent led to producers giving him significant roles, including those younger versions of the main male lead in popular drama series. Most noteworthy were the young Kang Maru in "Innocent Man" (2012), which was later played by Song Joong Ki and aired on KBS2, and the young Kang Tae-joon in "To The Beautiful You" (2012) played by Choi Min-ho, that was aired on SBS.
Teen Acting TV Roles
Chan-hee started to be given teen roles when he reached the age of 15. He played the teen version of Ja Kyung, which was played by Gong Myung later on in the historical drama series, "Hwajeong," in 2015.
He was also included in the successful TV crime-thriller series, "Signal," with veteran stars Kim Hye-soo, Choi Jin-woong and Lee Je-hoon in 2016.  In 2018, he was in the cast of the most successful drama series in South Korea. entitled "Sky Castle," playing the role of Hwang Woo-joo, one of the students in the school where Korea's highly competitive upper-class families send their children to graduate.  This is his best-known character so far.
Movie Stint
He has a short filmography having only done four movies. His movie debut was in the box‑office comedy-drama hit movi, "Familyhood," with the Korean entertainment industry's A-lister Kim Hye-soon in 2016. It was followed by another box‑office hit movie in 2017, "The King's Case Note," with Lee Sung-kyun and Ahn Jae-hong.
He played minor roles in both movies, but helped Chan-hee gain recognition. In 2019 he was in another movie, "The First Issue," a drama anthology with five short stories, which was included in several film festivals around the world.
This 2020 Chan-hee was given his biggest role yet, playing the male lead in the movie "White Day," a horror film slated to be released by the end of the year, with Park Yoo Na and Jang Gwang.
As a member of a K-Pop group
Chan-hee was originally with an 11-member group called NEOZ Dance in 2015. When FNC Entertainment produced an in-house reality survival series entitled "D.O.B." (Dance or Band), the group participated, competing against another group of trainees called NEOZ Band. The survival series was meant to determine who would get to debut first, and his group won.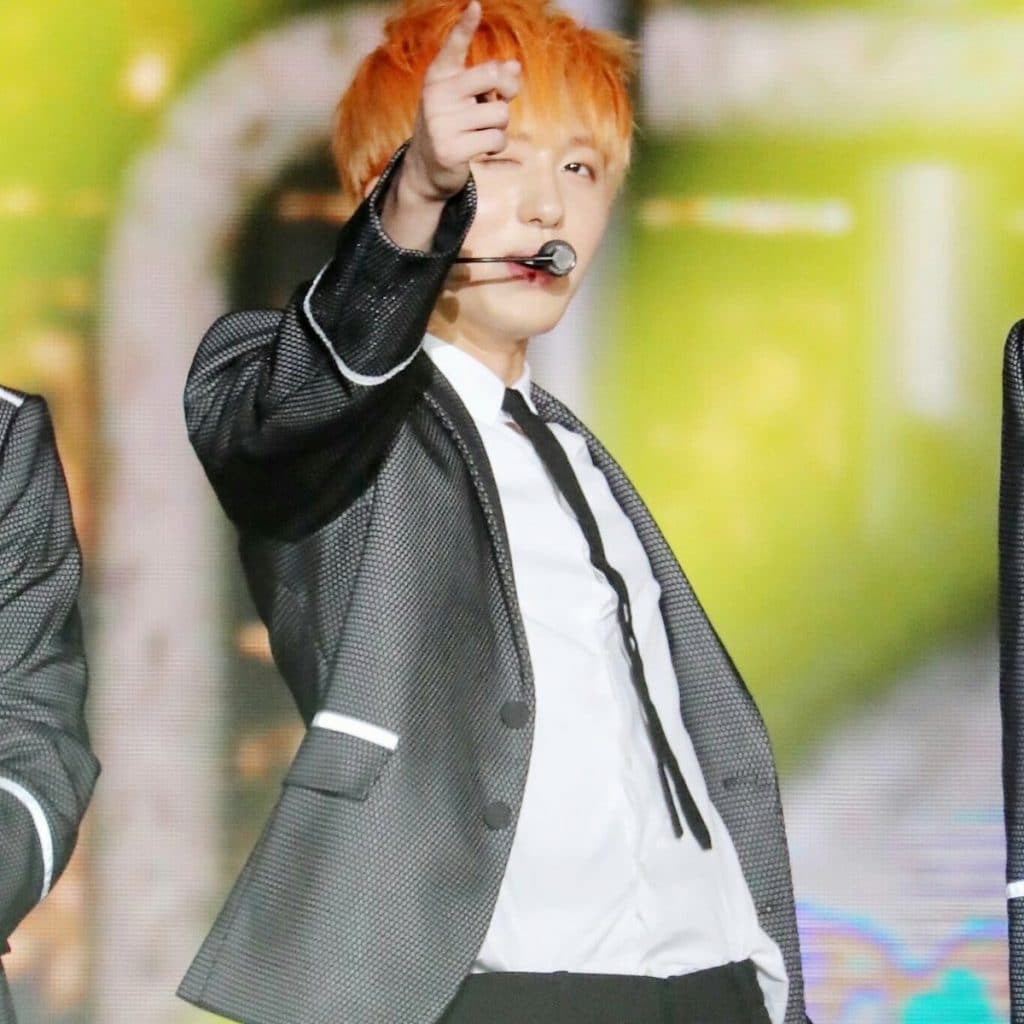 During the competition, two members were removed and only nine members made it to the final round. By August of 2016, the group consisting of Youngbin (leader), Dawon, Hwiyong, Inseong, Jaeyoon, Taeyang, Rowoon, Zuho and Chanhee, was given a new name, SF9, which stands for Sensational Feeling 9.
Debut Year 2016
After the group was reorganized, they debuted on 5 October 2016 with a single album, "Feeling Sensation," along with the single "Fanfare." They performed in Mnet's "M Countdown" the next day, and released the official music video as well – the single album peaked at the No. 6 position on the South Korean Gaon Chart. By November, SF9 was promoting their second single entitled "K.O." The debut wasn't that strong as the album sales only ranked 78th for 2016.
To help boost their popularity, FNC Entertainment produced an interactive high school web drama, "Click Your Heart," with half of the group as the main leads and the other half in supporting roles along with a couple of girls from the K-Pop girl group, AOA.
Three EPs in 2017
SF9 worked hard to get their names on the charts, as they released three extended plays in 2017. The first released in February entitled "Burning Sensation" peaked in the No. 3 position on the  Gaon Album Chart, and at No. 6 on the Billboard World Album Chart. It has six tracks with "Roar" as the lead track, which the group promoted on TV music shows. The official music video was also released, but only managed four million views, just half of the views the group got from their first single.
The second EP, "Breaking Sensation," released in April, ranked No. 5 on Gaon Album Charts as well as on the Billboard World Album Chart. It has six tracks, and the lead track, "Easy Love," was performed by the boys going around several popular music TV shows in Korea. The album sales result was a bit less than their first, but the MV gained almost nine million views, higher than the first two MVs that the group released.
The last EP they released for the year was in October, entitled "Knights of the Sun." It has six tracks, and the lead single, "O Sole Mio" was promoted by the group. It sold more than 32,000 copies in South Korea, and peaked at No. 6 position in the Gaon Album Chart and the MV garnered over 23 million views on YouTube.
Japanese Debut and U.S. Concert Tour 2017
SF9 also tried going global, as most K-Pop artists are doing today.
They debuted in Japan in June with the Japanese version of their first single, "Fanfare," and it landed in the top position on Japanese Tower Records, and peaked at No. 4 position on the Japanese Oricon Chart. They also released a Japanese studio album entitled "Sensational Feeling Nine," before the year ended.
Chan-hee and the boys were also tapped to join the performing artists at the annual Korean concerts in the US, dubbed as KCON LA and KCON NY, and later on held a series of concerts in Boston, Dallas and Seattle.
First Concert in SK, Int'l Meet and Greet Tour, and Two More Eps in 2018
In 2018, the group's global promotions continued as they held Meet and Greet events in South American major cities including Mexico City, Sao Paolo, Brazil, and Santiago, Chile. They also had a fan meeting in Taipei, Taiwan.
It is interesting to note that the group has performed in several concerts internationally, but it was only in 2018 when they held their first concert in Seoul, entitled "Dreamer" at the Yes24 Live Concert Hall in October.
They also released two more EPs entitled "Mamma Mia!" and "Sensuous." Both had great sales results as they both peaked at the No. 3 position on the Gaon Album Charts and made the top 10 on the Billboard World Album Charts. Sales of the albums also did well in Japan.
Further Success – Two more EPs released;  Japanese, European, and US Tour 2019
Chan-hee and the rest of the SF9 boys were quite busy in April to May of 2019, with a grueling schedule of concerts in Japan, Europe and the U.S. They started with a Japanese Tour entitled "SF9 2019 ZEPP TOUR- ILLUMINATE," which they performed in sold-out concerts in Nagoya, Namba, and Tokyo in the first week of April.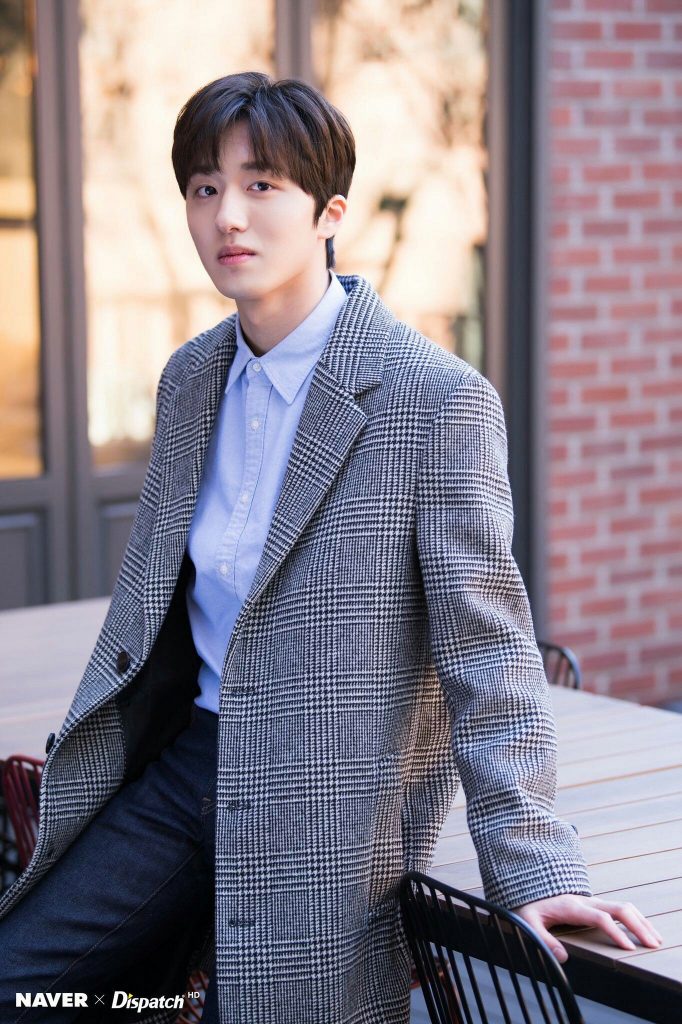 A week after the Japanese Tour, they flew to the US for their "2019 SF9 USA Live Tour – UNLIMITED", performing in key cities including Atlanta, Chicago, Los Angeles and New York. The weekends in May were reserved for the "2019 SF9 European Live Tour – UNLIMITED.", and again selling-out concerts in major European cities including Paris, London, Moscow and Berlin.
They also went back to Japan in June for KCON Japan, and to the US for the KCON NY in July.
SF9 also released two EPs in 2019. The group's sixth EP entitled "Narcissus" was released near the start of the year on 20 February with the lead track, "Enough." The seventh EP, "RPM," was released in June with the lead track of the same name. Both EPs did well on the charts as they sold more than 100,000 copies, placing them in fourth and fifth positions on the Gaon Album Chart when they were released.
#KangChanHee will make a special appearance in KBS's weekend drama #OnceAgain. pic.twitter.com/YUOkla1dEC

— Netizen Drama 🕊 (@NetizenDrama) June 8, 2020
Before the year ended, they scored a commercial endorsement for a famous Korean chicken fast food, "Toreore."
2020 Releases, First Studio Album, and 8th EP
The year 2020 started well for the group, as they were able to get their first music show top song win for "Good Guy," which was the lead single of the group's first studio album entitled "First Collection." A music show win is highly regarded by K-Pop artists, as it indicates both the artist and the song's popularity in South Korea for a specific week, and is considered one of the milestones that every K-Pop artist strives to achieve. The studio album was released on 7 January 2020, and peaked at No. 2 on the Gaon Album Chart with over 110,000 copies sold. They achieved two "wins" from weekly music shows; the first from Mnet's "M Countdown" and the second from KBS' "Music Bank."
In July, the group released its eighth EP, "9loryUS," which included six tracks with the lead single, "Summer Breeze." The official MV was released too, and it has now gained 43 million views and counting.
Personal Life
There is no dating news, and fans believe that Chan-hee is currently single. Most K-Pop artists would never reveal personal relationships, as it's taboo in the South Korean entertainment industry to raise the topic, especially those who are in K-Pop groups. Fans are quite possessive with their favorite singers.
Chan-hee still lives in the dormitory provided by his talent agency, and currently shares an apartment with other SF9 members Inseong, Rowoon, and Dawoon. He used to share a room with Taeyang, but they now have single rooms.
When asked about his dating preference, he said he wants someone sincere, kind, and with good manners.
Hobbies, favorite things, and interesting facts
He spent seven years in training before he debuted, as he was originally a trainee at Fantagio Entertainment before transferring to FNC Entertainment.
He looks up to several K-Pop artists, including CNBlue's Jung Yong-hwa and Shinee's Taemin.
His vocal range is quite high, as he can easily reach high notes. He can play several instruments including guitar, piano, and violin.
Chan-hee has a problem in remembering numerical data such as birthdays, phone numbers, and the like.
Chicken is his favorite food, but he can't consume anything spicy.
Appearance
Chan-hee is 5ft 10ins (1.77m) tall, weighs 134lbs (61kg), and has a lean build. He is Asian with black hair and black eyes. Expect to find Chani having a different hair color and eye color during K-Pop promotional activities.
Net worth
With SF9's successful album and EP sales along with sold-out concert tours plus his acting activities, sources estimated Chan-hee's net worth at $1 million as of August 2020.