Who is Lee Chung-ah?
Lee Chung-ah was born in Ansan, South Korea on 29 October 1984 – her zodiac sign is Scorpio and she holds South Korean nationality. She is an actress, perhaps best known for her lead role in the South Korean movie "Temptation of Wolves", also starring Jo Han-sun and Gang Dong-won, and which follows a high school girl who, after moving to Seoul from the countryside, ends up in a love triangle with two of the most popular guys in the city.
Just a simple reminder that article is created and owned only by kpopwiki.org. Article cannot be re-published in any other pages or documents. Copyright is protected by DMCA. All found copies will be reported.
Original source: https://kpopwiki.org/everything-you-need-to-know-about-lee-chung-ah-biography/
Childhood and education
Chung-ah was raised in Ansan alongside her brother, by their father Lee Seung Chul who is a famous musical theatre actor, and their mother who is also part of the entertainment industry.
Chung-ah's father often took her to watch him perform at a local theatre, which is how she fell in love with acting, and got to practice her acting skills at the same theatre with her father and his friends and colleagues. She attended a local high school where she was a member of the school's drama club, and appeared in several plays performed there. She matriculated in 2002, and then enrolled at Hanyang University from which she graduated with a Bachelor of Arts degree in 2006.
Roles in movies and TV shows
Chung-ah made her debut film appearance in 2002, when she portrayed a supporting character in the action film "Resurrection of the Little Match Girl", and in the same year had another supporting role in the film "Tears".
She starred as Lee Hae-min in the romantic comedy movie "Happy Ero Christmas" in 2003, while the year 2004 saw her appear in two movies – "Twentidentity" and "Temptation of Wolves" – which helped her establish herself as one of the best South Korean actresses. Chung-ah made her debut short film appearance in 2005, when she portrayed S in "The Dark Plan of Green Tea Planet", and the following years saw her appear in movies such as "My Tutor Friend 2" in 2007, "The Good, the Bad, the weird" in 2008 and "The First Love Series" in 2010 – in the same year, she starred as Ji-hye in the romantic comedy "Finding Mr. Destiny", and appeared in two short films "Oh! Happy Day" and "Lee Chung-ah's Seoul Play".
In 2013, Chung-ah starred as Park Jeong-ha in the South Korean horror movie "The Five", starring Kim Sun-a, and which follows a crippled woman who is trying to take revenge on the serial killer who killed her entire family. Some of Chung-ah's latest roles in movies have been in the naval thriller film "Northern Limit Line" in 2015, the psychological thriller "Bluebeard" in 2017, and the drama "Spring, Again" in 2019.
She has also appeared in a number of variety shows, and served as the host of "The Fox's Butler" in 2010, as well as of "Cats and Dogs" in 2012. She was a contestant in the music show "Music and Lyrics – Season 2" in 2012, as well as in the entertainment program "Battle Trip" in 2016.
Two of her latest TV show appearances have been in "Rural Police Season 3" in 2018, and "Everyone's Kitchen" in 2019.
Roles in TV series and appearances in music videos
In 2005, Lee made her debut TV series appearance when she was cast as Yoon So-ra in "Let's Go to the Beach", followed by her roles in "Going Together" in 2006, and "Chosun Police Season 2" in 2008.
She gained recognition in 2009 when she was invited to play the supporting character Goo Min-ji in the series "The Accidental Couple", while the same year also saw her play Han Soo-Hyun in "Jolly Widows". Many new roles followed after her initial success, such as those in "Pure Pumpkin Flower" in 2010, "Cool Guys, Hot Ramen" in 2011, and "Dating Agency: Cyrano" in 2013 among others.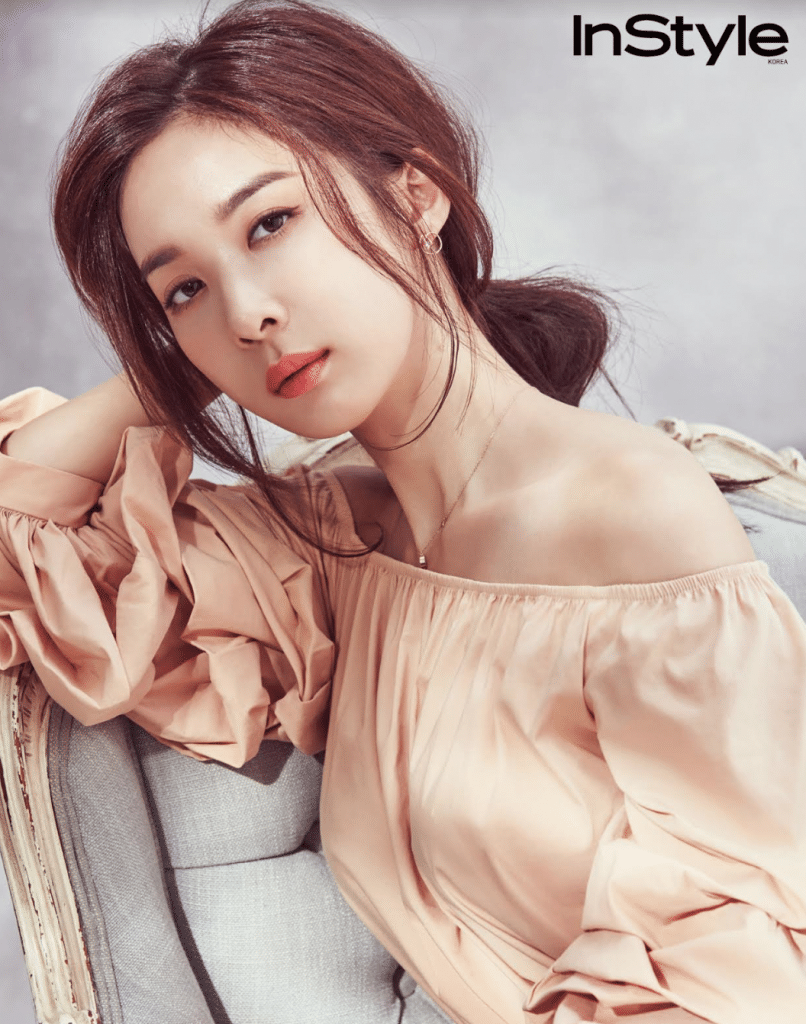 She made a cameo appearance in the 17th episode of the popular series "High School King of Savvy" in 2014, and in 2016 she was invited to star as Yo-na in the drama "The Vampire Detective", also starring Lee Joon, Oh Jung-se and Lee Se-young. Some of Chung-ah's latest roles in TV series have been in the drama "Beautiful World" in 2019, another drama "VIP" in 2019, and the romantic series "Hello Dracula" in 2020.
She was cast to appear in her first music video "We Were in Love" by Lyn in 2004, and the following year saw her appear in Buzz's "Coward". In 2008, Chung-ah appeared in "Because of You" by Shin Hye-sung, and in 2010 could be seen in music videos "Telephone" by Electro Boyz and "Full Story" by V.O.S.
Some of her latest music video appearances have been in "The Day to Love" by Lee Seung-chul in 2013, and "The Only Thing I Can't Do" by Gummy in 2015.
Awards
Chung-ah won two Best New Actress awards in 2005 at the 42nd Grand Bell Awards and 28th Golden Cinematography Awards for her performance in "Temptation of Wolves". She was nominated for another Best New Actress Award at KBS Drama Awards in 2009 for her performance in "The Accidental Couple".
In 2016, she was awarded the 10th Cable TV Broadcasting Award for Best Character, and was in the same year nominated for an MBC Drama Award for Excellence, Actress in a Miniseries for her performance in "Lucky Romance".
Most recently, in 2019 Chung-ah won the Best Supporting Actress Award at SBS Drama Awards for her performance in "VIP".
Love life and relationships
Chung-ah prefers to keep her private matters to herself, which is why she can rarely be heard talking about any past or present affairs during interviews, however, it is still known that she has until recently been in a relationship with the South Korean actor Lee Ki-woon. Ki-woon is perhaps best known for having portrayed lead characters in movies such as "The Classic" in 2003, "Tale of Cinema" in 2005 and "A Love to Kill" in 2005. They met in 2011 when they starred together in the series "Cool Guys, Hot Ramen", but didn't start dating until two years later when they met again at a party.
The two seemed to be very happy together and it was believed that they were planning to marry, however, in 2019 they both announced that they had split.
As of August 2020, Chung-ah is single, hasn't married and doesn't have children.
Hobbies and other interests
Chung-ah is keen on taking selfies, many of which can be found uploaded onto her Instagram account.
She is keen on tasting various cuisines and eating at a variety of restaurants, so that she could determine which one she likes the most, and she also likes to take pictures of her food and upload these onto her Instagram account as well.
Chung-ah is keen on buying new flowers and plants, and does this at least once a week. She is a shopaholic, especially for clothes multiple times a week – her main weakness are shoes and sneakers of which she has numerous pairs.
One of her main hobbies is travelling, and she has been all around the world for both work and pleasure.
In her spare time, Chung-ah likes to watch Hollywood movies, and her favorite actors and actresses are Leonardo DiCaprio, Johnny Depp and Kate Winslet, while some of her favorite movies are "Titanic", "Catch Me If You Can" and "The Eternal Sunshine of the Spotless Mind".
Appearance and net worth
Chung-ah's age is 35, and has long brown hair and her eyes are brown as well. Her height is 5ft 5ins (1.66m) and she weighs just over 100lbs (46kgs).
As of August 2020, her net worth has been estimated at over $3 million.