Jung Seung Hwan is a South Korean singer-songwriter and record producer, who rose to prominence when he joined season four of the popular reality survival TV series, "K-Pop Star," in 2014. He finished as the runner-up, and then released two songs used during the show, which topped the South Korean Gaon Charts. He later debuted professionally under Antenna Entertainment, and so became a famous balladeer.
Just a simple reminder that article is created and owned only by kpopwiki.org. Article cannot be re-published in any other pages or documents. Copyright is protected by DMCA. All found copies will be reported.
Original source: https://kpopwiki.org/jung-seung-hwan-age-height-net-worth-parents-facts-bio/
Early Life and Family, Educational Background
Jung Seung Hwan was born on 21 August 1996, in Sabuk-eup, Jeongseon-gun, South Korea. There's no public information about his parents, or if he has any siblings, nor about his educational attainments.
Career
Seung Hwan's journey as a singer in South Korea started with a cover song as his audition piece in front of the judges in season four of SBS' "K-Pop Star". Now six years later, he has been performing his own hit songs all over South Korea and beyond.
First Steps – K-Pop Star, Runner Up
On 23 November 2014, Seung Hwan performed a cover song of Kim Bum Soo's "The Pain Will Pass," for Round One in the fourth season of the reality TV singing competition "K-Pop Star," and impressed the resident judges, Park Jin Young (Founder, JYP Entertainment), Yoo Hee Hyeol (Founder, Antenna Music), and Yang Hyun Suk (Founder, YG Entertainment).
Seung Hwan or the judges never thought that the cover song he did for Round Two, "I Want To Fall In Love," which was originally sung by Kim Jo Han, would be loved by many people in South Korea, but when it was released in late 2014, it topped the South Korean Gaon Charts. and rapidly achieved over a million downloads. He also dominated the charts with the cover song he did in Round Four with another contestant, Park Yoon Ha – "I Have to Forget You" – which topped the Gaon Chart. and has almost 700,000 accumulated downloads on the year-end tally.
After 21 episodes and performing 16 songs, on 12 April 2015, he ended up as K-Pop Star Season 4's runner up, to Katie Kim.
190421 코엑스 팬사인회

❤️우주에서 제일 귀여워❤️🚀

🔗https://t.co/lBjkypTzov#정승환 #안녕나의우주 #우주선#JungSeungHwan #DearMyUniverse #TheVoyager pic.twitter.com/MjbvqpZNEN

— 꿈꾸는 나무 (@19960821_com) April 23, 2019
One of the rewards that contestants vie for each season is to get an exclusive chance to be part of the entertainment agency of any of the three judges. Seung Hwan got lucky as the show changed this rule in season 4, so as the runner-up he was also given the option to choose, and he went to Antenna Music managed by Yoo Hee Hyeol.
Training and OST hits
Seung Hwan received further vocal training from his entertainment agency for almost two years. Some people were shocked that he chose Antenna Music after finishing second in the competition, as it's the smallest of the three entertainment companies, and the other two are included in the Big Three companies in the South Korean music industry. Music insiders understood his choice as he was just being smart – he chose a smaller company because it would have more time to focus on promoting him, rather than a huge company with many artists.
He was in good hands, as Yoo Hee Hyeol is a successful, respected singer-songwriter and music producer.
Prior to his debut, he was chosen to sing the official soundtrack (OST) of the 2015 South Korean drama series, "The Time We Were Not in Love," starring popular actors Lee Jin Wook and Ha Ji Won. It peaked at No. 22 on the Gaon Digital Chart, and has around 145,000 downloads. Music producers saw his potential in handling soundtracks, and in May of 2016 he was tasked again to sing the theme song of the South Korean drama series "Another Oh Hae Young" – "If It Is You" – starring Eric Mun and Jeon Hye Bin. It peaked at No. 7 on Gaon Chart, and had more than 2.5 million downloads for the year.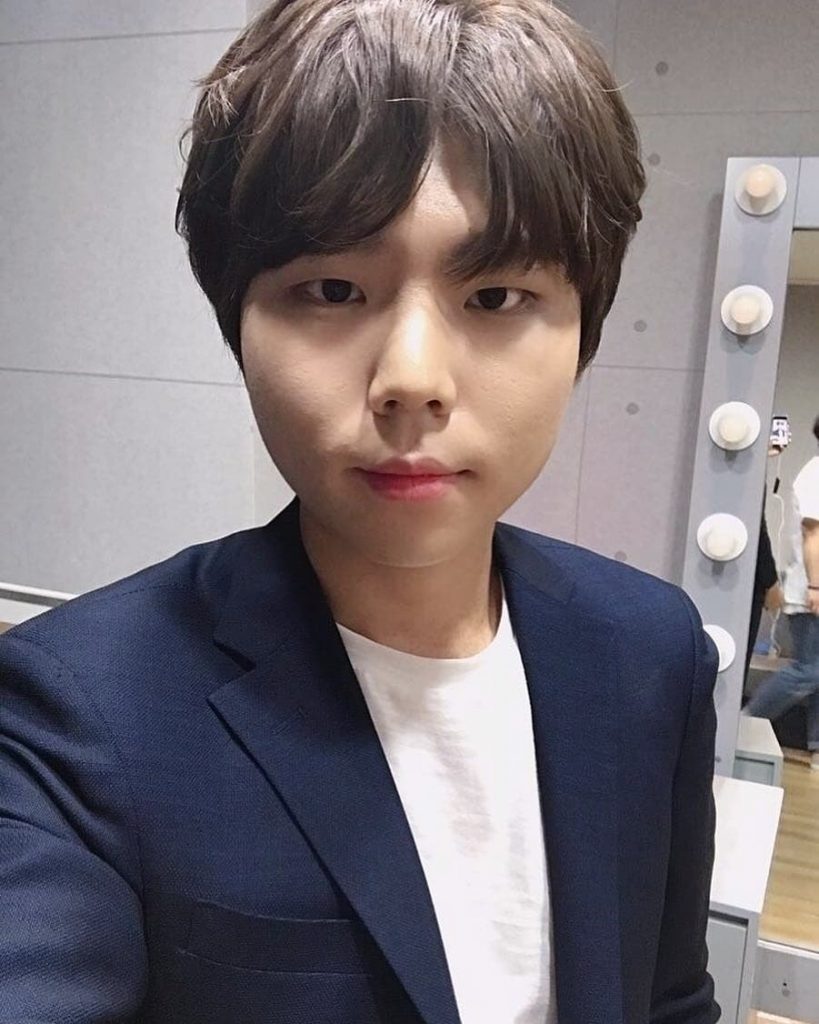 Later that year, he lent his voice to sing another OST, of a historical drama series, "Moon Lovers: Scarlet Heart Ryeo" starring Lee Jun Ki and IU. with the song "Wind." It wasn't as successful as the previous two, as it was downloaded just over 62,000 times, and peaked at No. 49 on Gaon Digital Chart.
Debut in 2016
On 29 November 2016, Seung Hwan made his official debut as a solo artist, with the release of his first extended play (EP) entitled "His Voice." It consists of six ballad tracks including "The Voice," "Polaris," "Forest," and the double title tracks, "The Fool," and "In That Winter."  The EP peaked at No. 7, and one of the tracks swept all eight music charts in South Korea, and achieved a certified all-kill on the Instiz chart (a combination of local music charts).
"The Fool" has accumulated almost a million digital download sales, and "In That Winter" was downloaded around 165,000 times. The other songs all charted upon release.
Seung Hwan was quite overwhelmed with the success of his debut EP, and was extremely grateful for the love he received from the fans. He said, 'I don't really know what I have that makes me special, and I will probably have a hard time figuring it out.'
Celebrity Reality Singing TV Competitions 2017-18
After the immense success of his debut EP, Seung Hwan was invited onto a few reality television singing competitions, participated in by both past and present singers. It is at these TV shows that most South Korean vocalists can show their full potential as an artist; in other popular music shows, only those who are promoting newly-released songs can make guest appearances.
His agency made sure he was given ample exposure, by joining these reality singing competitions. He was first seen in "King of Mask Singer" in January of 2017, passing three elimination rounds and competed in the final, but ended as runner-up. His second singing competition was the "Duet Song Festival", in which he sang "The Day Long Ago" with Jeon Sung Hyun, but he didn't win the top prize, although his performances received good reviews.
The third show was "Immortal Songs: Singing the Legend," and he participated in five episodes, thrice in 2017 and twice in 2018. It is considered a highly competitive show in which the best vocalists in the South Korean music scene have been known to join. Seung Hwan treated the show as a training arena for himself, as he battled with the best of the best.
He won once, in episode 355 in 2018 in which the contestants sang songs composed by Park Joo Yeon, and outshone known vocalists Lee Hyun of Homme, Ben, Lee Hyuk and Park Hye Kyoung.
Through these shows, he was able to display his versatility, and earned the respect of colleagues and fans.
Further Success – First Studio Album
On 19 February 2018, Seung Hwan released his first studio album entitled "Spring Again" – it has 10 tracks including the lead track "It's Raining," "You Are My Spring," "Shall We Walk Together," and the pre-release track "The Snowmen." Most of the songs in the album charted in real-time upon release on Instiz, including the pre-release song which was composed by successful singer IU. His emotional delivery of the songs was highly appreciated by fans, as the album peaked at No. 8 on the Gaon Album Chart.
More OST Hits
His voice and unique style of singing sad songs has made him a favorite of music producers when it comes to theme songs of popular South Korean drama series. He sang four more OSTs, such as "Fine" for the drama series "Life," starring Lee Dong Wook and Cho Seung Woo; "An Ordinary Day" for "My Mister" starring Lee Ji Eun( (IU) and Lee Sun Kyun; "I am You" for "Hyena" starring Ju Ji Hoon and Kim Hye Soo; and "Because It's You" for "My Country: The New Age", starring Jang Hyuk and Yang Se Jong.
2nd EP "Dear, My Universe"
On 18 April 2019, Seung Hwan released his second EP entitled "Dear, My Universe." It peaked at No. 10 on the Gaon National Physical Chart making it another successful release. It consists of seven ballad tracks, including the lead single, "The Voyager," "You're Coming" and "Going in Reverse." Most music critics gave it a thumbs-up as one of the most memorable ballad albums of the year.
Christmas Single Charted No. 1 and Solo Concert
He was given another song from lyricist IU entitled "Christmas Wish". which he released on 5 December 2019, just in time for Christmas celebrations. It swept all the digital real-time charts including Genie, Bugs, Melon and Soribada. Even if this was not the first time for him to top the charts, Seung Hwan continues to be overwhelmed each time it happens.
He capped 2019 with a successful year-end solo concert, "Jung Seung Hwan, Dear My Universe," held at the Olympic Hall, Olympic Park in Seoul.
"Begin Again" in 2020
In June of 2020 amidst the pandemic, he joined a team of reputable artists in performing in various places for the fourth season of the TV show, "Begin Again."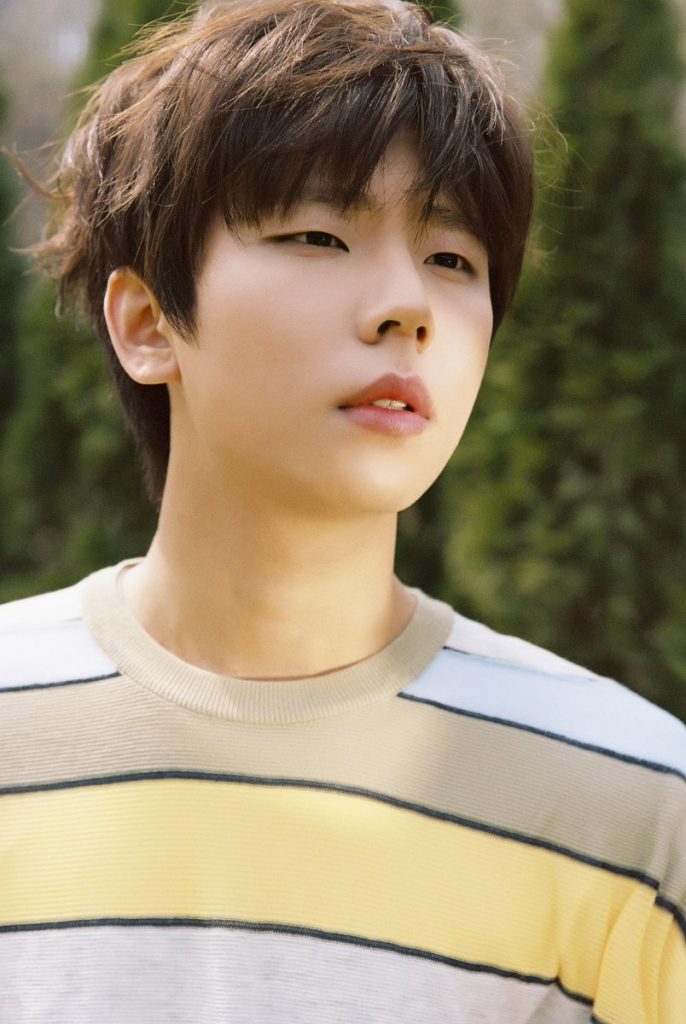 Originally, the show would choose a place where no one would know the musicians for their busking activities, but since traveling is forbidden, the team went to perform in front of health and social workers. They offered their performances as a gift to those hardworking men and women, while still following the social distancing rule.
Seung Hwan performed his own songs and cover hits from popular K-Pop artists, with respected musicians including Lee Sora, Henry, Lee Su-hyun of AKMU, and Crush. For 10 episodes from 6 June 2020 to 9 August 2020, they held busking events in several local places, including Incheon International Airport, Daegu where a medical center is located, Gyeongsangbuk-do near Pohang Steel Mill, Andong Woryeonggyo Bridge, and at Cheongsapo Port in Busan.
Online Mini Showcase
Due to the restrictions brought by Covid19, he held an online mini showcase via Antenna's official YouTube channel, and sang some of his popular songs. He also released his single, "Whenever, Wherever," on 21 June 2020 through the online event, and talked to his loyal fans.
Personal Life
There is no information about his personal life. While he is not forbidden to date as he is a balladeer and not a K-Pop idol, it is unheard of for K-Pop artists to share their dating status publicly. From his social media accounts, there is no indication that he is involved with anyone right now. Most of his posts are about his promotional activities as a singer.
Fans believe that he is currently single, and with his busy schedule even during the pandemic, he doesn't have a lot of time to pursue anyone and cultivate a personal relationship.
Hobbies, favorites, rumors, and interesting facts
His popular nickname is Antenna's Park Bo Gum. He doesn't look like the popular South Korean heart-throb, but it was his company's funny way of telling everyone that he is the best-looking guy in the company.
Seung Hwan considers Sam Kim, a label mate and K-Superstar winner, one of his closest friends. They would travel together and vlog about it.
He has a cat for a pet.
Boxing is one of his ways of keeping fit.
Seung Hwan's playlist includes Blackpink songs such as "Du Du Du".
He would like to do a duet with Rose.
He was chosen as heir apparent to traditional balladeers such as Lee Seung Kwan and Sung Shi Kyung.
Appearance
Seung Hwan is 5ft 9ins (1.75m) tall and weighs about 125lbs (57kgs). He has black hair and dark brown eyes.
Net Worth
According to authoritative sources, Seung Hwan has an estimated net worth of over $300,000, as of October 2020.