Hwang Yunseong is a South Korean singer and dancer, who made himself known to Korean pop (K-Pop) fans when he joined the reality television competition show, "Produce X 101." He competed against 100 trainees for 12 weeks to get a chance to debut early in a temporary 11‑member group called X1 in 2019, but failed to make the final cut, finishing at No. 18. Yunseong later debuted in a K-Pop seven-member boyband, DRIPPIN.
Just a simple reminder that article is created and owned only by kpopwiki.org. Article cannot be re-published in any other pages or documents. Copyright is protected by DMCA. All found copies will be reported.
Original source: https://kpopwiki.org/who-is-hwang-yunseong-on-produce-x-101-biography-2020/
Early Life and Family
Hwang Yunseong was born on 30 October 2000, in Seoul, South Korea. His original first name was Dongwook, but for an unknown reason he officially changed it to Yunseong during fourth grade. He and his two older siblings were raised in a comfortable household, as his parents came from a wealthy background.
He is the youngest in the family and there are two things he dreamt of while growing up – one is to be a K-Pop artist and the other one is to be a judge.
Educational Background
Yunseong attended Seoul Soongduck Elementary School and Komyoung Middle School, before matriculating from Yongmoon High School. He is currently enrolled at Baekseok Arts University taking up Korean Traditional Music. To help improve his vocal and dancing skills, he also trained at IB Music Academy in Seoul.
Career
Growing up, he already knew what he wanted to be, and that was to become a K-Pop artist. Before he started training with any record label, it was discovered that he was one of the back-up dancers in the BTS performance of the song "Not Today" in the "Gayo Daejun Year-ender Festival." He did it to buy a gift for his mom, as well as to experience how it is to perform on a real professional stage.
After being mentored in a music academy, Yunseong auditioned at Woollim Entertainment, home to popular past and present K-Pop groups including Epik High, Infinite, Lovelyz, and Golden Child. His superior dancing skills impressed Woollim executives, and he was included in the roster of Woolim Rookies in 2018. Within his group, he was the third trainee to be accepted as a Woollim rookie, but when he met the first two, Changuk and Dongyun, at the practice room, they pulled a prank on him. They said that Yunseong needed to perform his audition piece to them since it was a Woollim tradition that had been passed on to every new trainee. He hesitated at first, but when he performed, the other two were in awe of his dancing skills.
First Steps – Produce X 101 Reality TV Show
The South Korean music industry has seen a huge increase of K-Pop groups being launched each year, due to its recent global success courtesy of Big Hit's BTS and YG Entertainment's Blackpink. Unfortunately, not all who debuted were seen again after a year, and some groups disbanded after just a few months. It is for this reason that reality TV survival shows such as Mnet's "Produce X 101" have attracted many trainees, including Yunseong, to compete against a hundred other hopefuls and risk being eliminated on national television. The show will be forming a temporary 11-member boyband who would promote as X1 for two and a half years.
During the audition round in the series, Yunseong and five other Woollim trainees performed as a group and it was a mess.
Yunseong was asked by one of the coaches to dance again. He was quite flustered and a bit hesitant, but did a freestyle dance which impressed the coaches, who were surprised that he was hesitant to do it – he told them that it was the first time he'd danced freestyle. He passed the audition, and from May to June of 2018 tried his best in outperforming other competitors. Yunseong was even voted by his co-trainees as the top trainee of the season, and he was given a Samsung S10 as a reward. He was almost always included in the Top 20 during the voting rounds, but was eliminated in the final round, finishing at No. 18.
Although he was frustrated at not making it, only one Woollim trainee, Cha Junho, was included in the final line-up of X1, so he was quite thankful for the experience as he learned a lot from the coaches and other co-trainees. Yunseong said that if given another chance, he would join again.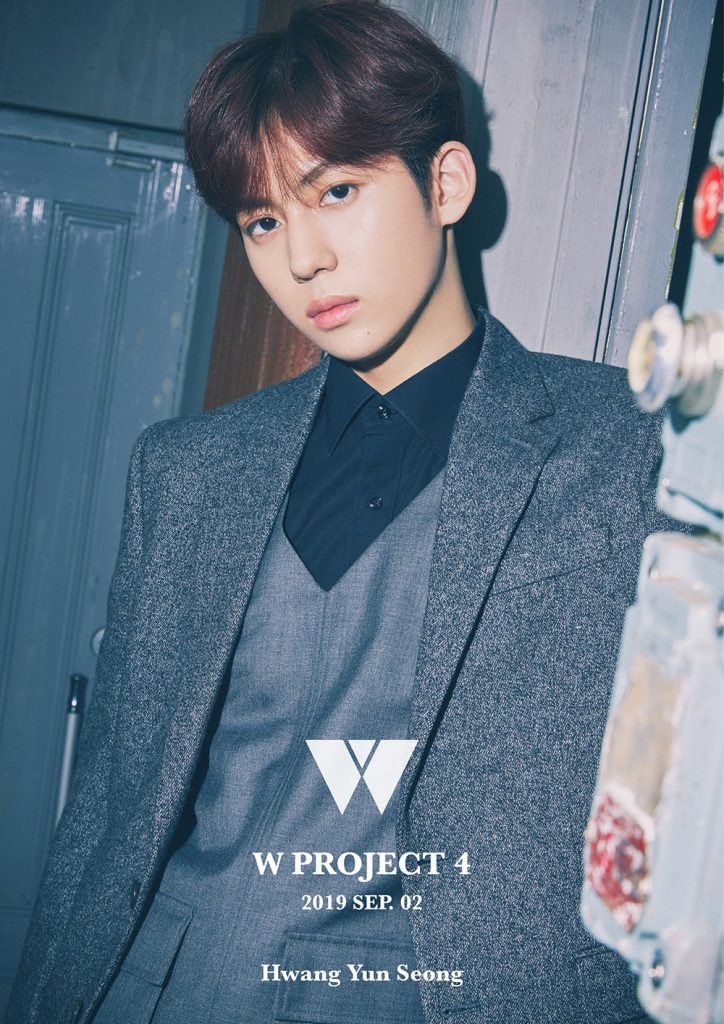 However, just after the reality show was finished, South Korean netizens discovered an odd numerical pattern on the voting points of each trainee who made it to the final top 20, and made allegations of voting manipulations. The police were called in to investigate, and by December of 2019 it was concluded by the courts that two producers of Mnet's "Produce X 101" rigged the voting results – both confessed that the final list of members was pre-determined even before the votes were tallied.
Preparation for Debut
After failing to make it to the top 11 in "Produce X 101," Yunseong went back to the training program with the other Woollim rookies. His label later included him in a group called W Project, in which they released a pre-debut single, "1M1S," on 2 September 2019. Back then, fans thought the group would debut soon, but some of the members left as they felt idol life wasn't for them.
K-Pop idol training isn't for everyone, Yunseong said in one of his interviews, because you really have to be passionate about it and mentally ready for it.
Woollim Entertainment decided to form a new boyband called Drippin, and chose Yunseong to be the leader. For the next several months, his energy was spent on preparing for his official debut with the new group, and his everyday life changed, taking on a new responsibility. Instead of just worrying about how to improve himself, he needed to take care of his group, particularly those who were still lacking.
Drippin has seven members, including Alex, Changuk, Dongyun, Hyeop, Junho, Minseo and Yunseong. All of them were introduced to the public via the reality TV show, "Produce X 101," except for the youngest member, Alex.
Yunseong would take extra time and effort to make sure Alex would be able to keep up with the rest of the group, as he is the newest trainee with the least experience. It was documented through the group's reality show entitled "We Are Drippin", aired a week prior to their debut.
Sometimes Yunseong felt that his everyday schedule was quite unfair, because he's the first to arrive in the practice room and the last to leave, which is usually at three or four in the morning. It was even more hectic and draining, because he was left with just a few hours for his individual training, as most of his time was spent on the group's practice sessions. However, he would quickly realize that it is part of making sure that he achieved his goal of debuting successfully. During these difficult times, his members would cheer him up and support him, and he appreciated the compliments from coaches after an evaluation, which boosted his confidence.
The teaser of the music video of their debut song was uploaded on YouTube on 25 October 2020, and has already generated almost 100,000 views.
Official Debut of Drippin and Release of Extended Play
After two and a half years, Yunseong along with the other six boys finally debuted on 28 October, with the release of their first extended play (EP) entitled "Boyager", consisting of six tracks including "Shine," "Boyager," "Overdrive," and the lead track, "Nostalgia."
Their grand debut showcase was held at the Blue Square Eye Market Hall in Yongsan, Seoul on the same day that the EP was released.
Personal Life
Most K-Pop artists, particularly newly debuted ones like Yunseong, don't have time to pursue personal romantic relationships.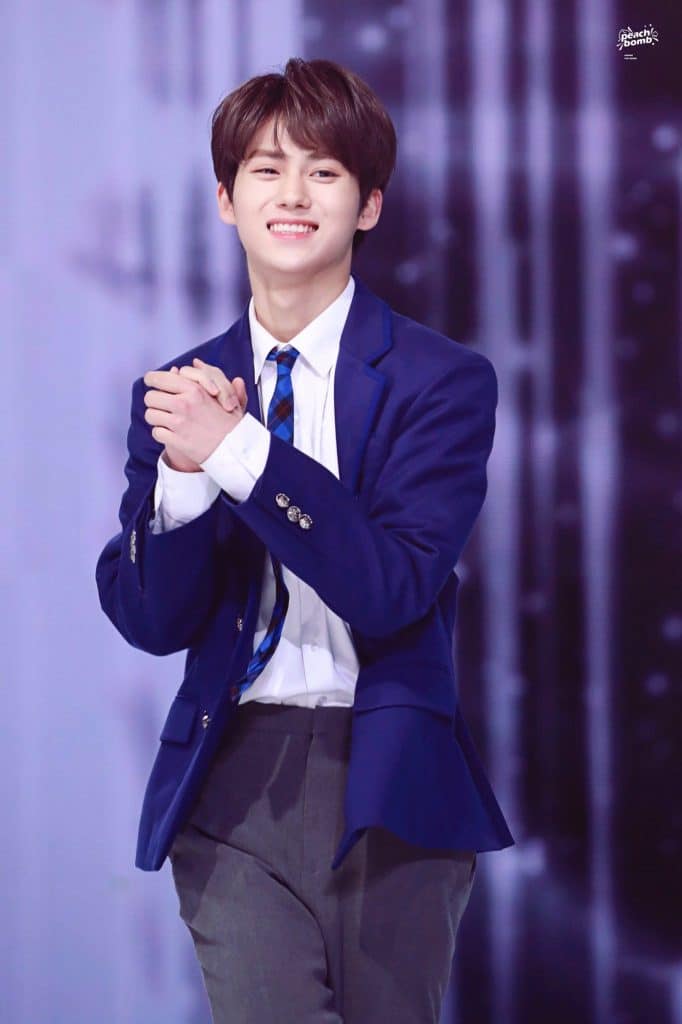 Dating is prohibited for the first three to five years after debut, and the contract can either be terminated or the artist suspended by the agency if caught breaking the rule. Even after the no‑dating policy has expired, members don't talk publicly about dating anyone. It is taboo in the South Korean entertainment industry as most fans can be very possessive of their idols, and the girl involved would often be harassed by the fans online. This wouldn't be a problem for Yunseong, as he is generally quiet and doesn't like talking about himself too much.
It is such a lonely life too, as evident when he was asked what he did when he turned 20, and he said, 'practice.' Aside from singing, Yunseong would spend much of his free time choreographing the latest dance songs, and skateboarding. His regular day would start with buying bread and a cup of Americano on the way to work, and end the day watching dance videos at home after practice – listening to ballads at night helps him sleep faster.
Yunseong's love for skateboarding has led him to contemplate using it as a form of transportation to and from work, however, it would require him to wake an hour earlier than the usual time, so he nixed the idea, since he stays up late at night.
The uncertain times brought by the Covid19 pandemic made Yunseong appreciate the little things that make him happy, such as having a simple conversation with his parents on the phone. The advice that they give him improves his confidence, and strengthens him as a person. Family, music, and his group are three of the most important things in Yunseong's life right now; no girls included in his priorities.
He is currently living with the other members of his group in an apartment provided by Woollim Entertainment, and arrangement included in the contract he signed with management. He shares a room with Minseong.
201113 DRIPPIN Video Call Event

👧 : Do you still keep in touch with friends from Produce X?
🧑 : Yes, with Keum Dong-ie

Buat bahan AU Hwanggeumkemi😂
*the way he looked at me🥰*#드리핀 #DRIPPIN #Yunseong #HwangYunseong #KeumDonghyun #황윤성 #윤성 #황금 #BOYAGER #NOSTALGIA pic.twitter.com/04A92joEV9

— clau디아 (@diaegiya) November 28, 2020
Hobbies, favorites, rumors, and interesting facts
Yunseong had several nicknames growing up, and his favorite is "Teddy Bear." The fans also gave him one, "Petite," after seeing his pre-debut photos.
He is left-handed but tries his best to use both hands with equal dexterity.
He'd rather spend a month without access to a phone than having no dessert to eat during that time. Almost always at the end of each practice day, he and roommate Minseo would eat snacks before going to bed.
Yunseong can be contradictory as he is more of a night owl than a morning person but likes sunrise rather than sunset. He likes the beach but would choose winter over summer.
Pasta is the dish Yunseong is most confident in cooking; he said he makes the best pasta.
Generally, he likes watching talk shows, but if given a chance, he'd like to be part of a variety of shows that are focused on cooking and eating, since he loves to eat. He said he isn't very picky when it comes to food, but if given a choice he would eat meat, although he also prefers to eat something sweet rather than something salty.
Most people think that his dancing form is his most charming point, but he thinks it's his eyes as he gets complimented a lot on them.
His mottos: "I will continue to be polite while doing my best effort" and "Never forget how to be grateful."
Yunseong chose Hoshi of the boyband, Seventeen, under Pledis Entertainment as his role model, and admires Taemin of Shinee for his superior dancing skills.
His favorites: black (color), strawberries and shine muscat or seedless table grape in Japan (fruits), mint chocolate chip (ice cream flavor), soda and Americano (beverage), thriller and romance (movie genre), basketball (sport).
Yunseong is fascinated with the concept of time traveling.
He'd like to go on a backpacking trip to several European cities.
Appearance
Yun Seong is 5ft 10ins (1.79m) tall, weighs 132lbs (60kg), and has a lean build. He has black hair and dark brown eyes with double eyelids, which are not common in South Korea.
Net Worth
According to authoritative sources, Yunseong has an estimated net worth of over $100,000 as of October 2020.