While we are most often held in the thrall of the glamour and style of the K-pop industry, there is a side that the public does not often get to see. Although dozens of singers and groups impress their audiences with their tales of success and defiance of the odds, the truth is that there are some who never really get into the spotlight – regardless of how beloved and popular they are with the public. Go Yujin is one such star who spent years toiling to make her dream a reality, but has at the moment  to admit that it may only ever be that: a pipedream.
Just a simple reminder that article is created and owned only by kpopwiki.org. Article cannot be re-published in any other pages or documents. Copyright is protected by DMCA. All found copies will be reported.
Original source: https://kpopwiki.org/who-is-go-yujin-from-produce-48-age-height-dating-wiki/
Early Life, Family, and Education
Go Yujin was born on 23 September 2000 in South Korea. Although she has not shared the identity of her parents and siblings, if she has any, she has revealed that her parents can be strict with her.
She has never been able to stay out with her friends overnight, which is something that she still wishes to do today.
Go Yujin spent some time studying at NY Dance School with some other members of the K-pop industry, but eventually elected to return to South Korea where she enrolled in Hanlim Art School. She graduated on 12 February 2019 along with several other stars from the "Produce 48" franchise, including Han Chowon and Son Eunchae.
Career
Inauspicious Beginnings
Although Go Yujin was a trainee of Blockberry Creative for many years, she experienced very little public exposure, and didn't land any significant roles until "Produce 48". During her time at Blockberry Creative, her only appearance was as a blurred background dancer for the agency's girl group Loona.
"Produce 48"
In February of 2018, the producer of the show opened its concept to the public, explaining that like many K-pop survival shows, the aim of the series was to create a unified and successful group. They also explained that their hope was to select 98 participants that would be distributed evenly between South Korean and Japanese nationality – hence the name "Produce 48". Ultimately, the selection was skewed towards South Korean nationals, with only 36 Japanese participants.
When the show premiered on 15 June 2018, Go Yujin was selected to represent Blockberry Creative, which was still a relatively unknown agency at the time. Go Yujin and the other contestants on the show were then divided up into smaller teams with whom they would compete.
The girls would have full access to voice, dance, and rap trainers, giving them the opportunity to extend their skills even further.
Go Yujin successfully passed the first elimination challenge in episode 5, which was based on a vote on favorite visual centers, and then tallied with external votes. However, Go Yujin was not so lucky only a few episodes later. In episode eight, the elimination challenge was presided over by the rap coach, Cheetah, and based on a concept evaluation poll which would allow only the top 30 girls to progress to the next round. Go Yujin just missed the cut when she was only ranked as 31, and so was sent home.
Since the end of "Produce 48", Go Yujin has admitted that she believes that it was her team that dragged her down. While she has no illusions about being the best of the group, she does believe that she could very well have made it to the top 20.
However, the top 20, soon became the subject of intense scrutiny and controversy when viewers of the show noticed suspicious patterns in the show's voting results. Allegations surfaced, accusing the show of electoral fraud, and resulting in one of the industry's most infamous events. The Mnet Vote Manipulation Investigation was launched in July 2019, and ended with the arrests of several key players in the franchise, including producers Ahn Joon-Young and Kim Yong-Bum. They admitted to having handpicked the final 12 members of IZ*ONE, the group created in "Produce 48", from the top 20 before the final episode aired.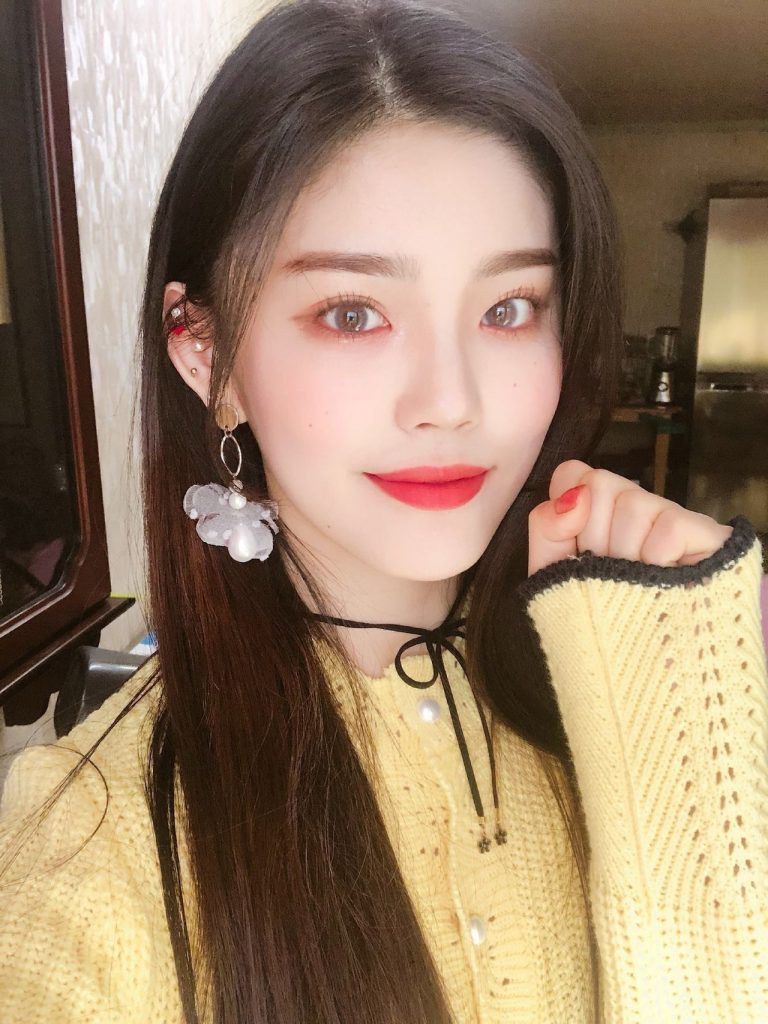 After
After her failure on "Produce 48", Go Yujin did not lose sight of her goal. Dissatisfied by the performance of her agency, she left Blockberry Creative and in April of 2019 signed on with a new agency, 8D Creative. What followed was a series of attempted debuts, but despite her expansive fan base her career lost momentum, and it seemed that she would never get the opportunity to produce the music she wanted to, and live the life of her dreams.
End of K-pop Career
Yujin started her career as a YouTuber in July of 2020 and used it as a forum to reach out to her fans and followers. Her channel is called Meojin, and she uploads videos weekly about her life, passions and goals.
She is very interactive in the comments section, and likes to discuss her life and answer her viewer's questions. This, however, marked the end of one era in her like – the end of K-pop.
On 3 June 2020, Go Yujin took to Instagram to announce to her followers that she had left her agency 8D Creative, and didn't intend to pursue any other representation. She explained that this was not purely the result of a long-overdue debut, but the demands that the work was placed on her was taking a toll on her mental health. She wrote that "I've been a trainee for a long time and worked hard at it, but once I realized this lifestyle was eating away at me, each day became too difficult to bear."
She asked fans to understand that she had not been taking advantage of their support and had genuinely wished for a career in music. She also urged fans not to blame the agency, that she was content living the rest of her life as a non-celebrity.
Personal Life
Go Yujin now spends most of her time focusing on her YouTube channel, but she is careful to maintain the up-keep of her dancing. She shares dance covers of songs from popular K-pop groups, including BlackPink, Chung Ha, and Itzy. She also loves to show her followers beauty habits and tutorials, and takes them behind the scenes of her photoshoots. Although she has let a lifelong dream behind, she appears to be happier and healthier than she has been in a long time.
Appearance
Go Yujin has a fit and slender figure, likely a product of her many years spent dancing and rehearsing. She seldom wears her hair in its natural black state and tends to prefer brown, blues, pinks, and ombre. She has layered the front of her long hair, over her brown eyes. Go Yujin is 5ft 3ins (1.62m) tall and weighs around 100lbs (46kg).
Net Worth and Salary
Since Go Yujin has never really found success in the K-pop industry, which she has since abandoned, it is unknown whether she has any source of income at this time. Go Yujin has expressed a desire to study at university and will likely seek employment after that. As of late-2020, Go Yujin has a net worth estimated at close to $100,000.