Mina Myoui is a Japanese-American dancer and singer, who became popular when she made her debut as one of the main dancers and sub-vocalists of the Korean Pop (K-Pop) girl group called Twice.
Just a simple reminder that article is created and owned only by kpopwiki.org. Article cannot be re-published in any other pages or documents. Copyright is protected by DMCA. All found copies will be reported.
Original source: https://kpopwiki.org/what-happened-to-mina-from-twice-full-2021-biography/
Early life and family
Mina Myoui was born on 24 March 1997, in San Antonio, Texas USA, to Japanese parents Akira Myoui and Sachiko Myoui. Her family moved to Kobe, Japan when she was a toddler. She and her older brother named Kai were raised as Catholics. Kai likes to play American football and is supportive of Mina's career choice.
Her English name is Sharon Myoui.
Education background
She attended Obayashi Sacred Heart School in Japan.
Career
First steps
Mina has been passionate about dancing and performing since she was at a young age. Her interest in K-Pop started when she was in middle school after her friend suggested learning the dance choreography of one of Girls Generation's songs. She went to the 26th Golden Disc Awards held in Osaka in 2012 to see K-Pop stars perform live, then enrolled in a dance school called URIZIP to learn K-Pop dance choreographies.
She auditioned a few times in Japan but none of them worked out. Her luck changed when she was approached by a talent scout from JYP Entertainment (JYPE) while she and her mom were out shopping in Osaka, and asked if she was interested in participating on the last day of the company's Global Audition. Although she was a bit embarrassed as she felt it was too sudden, she didn't want to miss the opportunity.
Passing the audition at one of the biggest South Korean entertainment agencies was a dream come true for her. Moving to Korea was the next step, but her parents were against this at first as it entailed quitting school, giving up ballet after 11 years of training, and going to another country. However, she insisted that this was what she wanted, so they eventually gave in. She then flew to Korea in 2014 to begin her training.
On her first day at the company, she jumped right in on her dance lessons, and hurt her legs badly enough that she could barely walk afterwards. Training became her life as her daily schedule involved going to the studio at 11 a.m. or noon to attend a language class, music class, and two dance classes, then back to their dormitory to take a shower and sleep.
TWICE(트와이스) "MORE & MORE" CONCEPT PHOTO MINATWICE THE 9TH MINI ALBUM MORE & MORE 2020.06.01 MON 6PM#TWICE #트와이스 #MOREandMORE

Posted by TWICE on Sunday, May 24, 2020
Monthly evaluations were done to assess the trainees' progress in singing, dancing and rapping, which helped the agency decide if a trainee should stay and continue with training or leave the company. It was tough but she knew it was something she needed to overcome to achieve her dream.
Mina had been training for a year and a half when she joined the reality television survival series "Sixteen", from which the winners would debut as a girl group. The 16 participants were all trainees from JYPE, and this was the company's way of choosing the best among them, with the help of the studio audience and viewers through a voting system. They were given missions to show they have what it takes to become part of a K-Pop group.
The series hosted by company founder Park Jin-young (also known as JYP), aired on Mnet for 10 episodes from May to July 2015.
Mina made it to the final line-up, and proceeded to debut as one of the main dancers and sub-vocalists of the nine-member girl group called Twice. She along with Jihyo, Nayeon, Jeongyeon, Sana, Dahyun, Chaeyoung, Momo, and Tzuyu, released their first extended play "The Story begins," with the lead track, "Like Ooh-Aah," on 20 October 2015. They were off to a good start as the EP peaked at No.3 on the South Korean Gaon Album Chart, and No.15 on Billboard's World Albums Chart.
The second EP, "Page Two," which Mina and the girls released six months later, placed 2nd on Gaon, 16th on Oricon, and 6th on Billboard World Albums Chart. The lead single, "Cheer Up," became a major hit as it topped the Gaon Digital Weekly and Year-end Charts with over 1.8 million digital sales and 111.5 million streams that year.
It peaked at No.23 on Billboard Japan Hot 100 and No.3 on Billboard Digital Song Sales Chart, which showed they had gained international fans as well. It gave the group their first win on a music show and proceeded to win 10 more, which was a big deal because they were still a rookie group.  They received the Song of the Year Award from several award-giving bodies, as it was the best-performing single of 2016.
Further success
Mina and the girls celebrated their anniversary in the industry on 20 October 2016 with a live broadcast on the Naver V Live app and let their fans listen to "One in a Million," the seventh track of their third EP, "Twicecoaster: Lane 1." Released on 24 October, the EP topped the Gaon Chart and reached No.3 on Billboard's World Album Chart. It sold over 350,000 copies by the end of the year.
[SCAN] TWICE JAPAN SEASON'S GREETINGS 2021 "ON & OFF" – diary

Mina (OFF ver.)#트와이스 #トゥワイス #TWICE #TWICE_ONandOFF#미나 #ミナ #MINA pic.twitter.com/I4QwrFItuL

— njmsjmdct2 (@njmsjmdct2) December 30, 2020
The lead track, "TT," also became a huge hit as it claimed the top position on the Gaon Digital Chart and the 2nd place on the World Digital Song Sales Chart. Billboard ranked it as No.18 on their list of "100 Greatest K-Pop Songs of the 2010s."
Given the commercial success of their EPs, it was not surprising that their first concert tour from February to June 2017 was well-attended, by 52,000 fans. "Twice 1st Tour: Twiceland – The Opening" started in Seoul followed by Bangkok and Singapore, and ended with an encore concert in Korea.
They released their first Japanese studio album, "#Twice," on 28 June 2017, which contains the Korean and Japanese versions of their hit singles. It topped the Oricon Digital Chart and placed 2nd on the Oricon Albums Chart.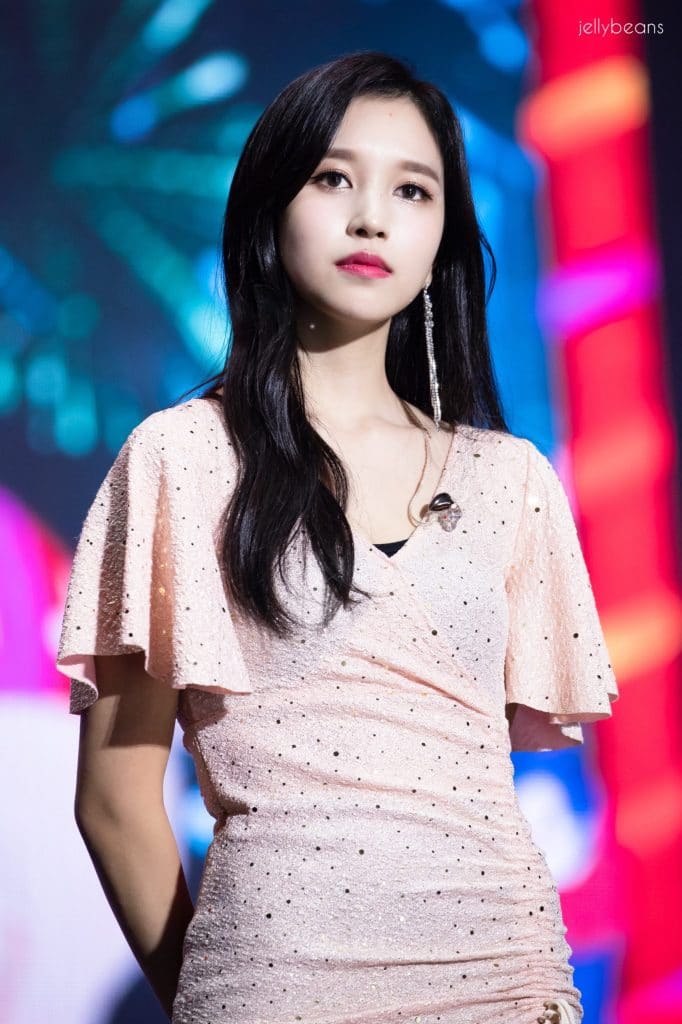 With the album selling over 260,000 copies, it received Platinum certification from the Recording Industry Association of Japan (RIAJ). They held a debut showcase called "Touchdown in Japan" and performed to 15,000 fans. They won the Album of the Year Award (Asia) at the 32nd Japan Gold Disc Award. The succeeding albums they released in Japan such as "Candy Pop," "BDZ," and "Wake Me Up" charted well on Oricon, receiving Platinum or Double Platinum certifications from the RIAJ.
Their Korean releases were successful as well as they topped the Gaon Chart with "Signal," "Twicetagram," and "Merry & Happy." They received Platinum certification from the Korea Music Content Association (KMCA) for surpassing 250,000 copies sold in "What is Love?" which made them the first female act to receive this since the music recording certifications were introduced in 2018.
"Summer Nights," "Yes or Yes," "Feel Special," and "Fancy You" released after that were all certified Platinum by KMCA.
When they were not busy with album promotions, they were visiting several cities in Asia to meet their fans through "Twice Showcase Live Tour – Candy Pop," "Twice 2nd Tour: Twiceland Zone 2 – Fantasy Park," and "Twice 1st Arena Tour – BDZ", held from January to October of 2018 with a total of 206,000 attendees.
Their Japanese Dome Tour called "#Dreamday" was held from March to April 2019 with 220,000 in attendance, and it was said that the tickets were sold out in just one minute after they were made available to the public. They also embarked on a world tour called "Twicelights," which started in Seoul followed by Bangkok and Pasay.
Mina was unable to join her co-members in Singapore at the end of the first leg of the world tour in Asia – JYP Entertainment announced on 11 July 2019 that she would sit out the remainder of their tour scheduled for North America and Asia due to health issues. Apparently, Mina was 'struggling with sudden extreme anxiety and insecurity toward performing on stage.' She was diagnosed with having an anxiety disorder and was advised to rest and seek treatment.
According to Tzuyu, nobody talked much about their personal struggles, as each one figured it out on their own, which made her wonder if that's the reason why Mina didn't open up about what she was going through. Chaeyoung said that Mina was perfectly fine when she was with them, and it was only when performing on stage that she felt pressured.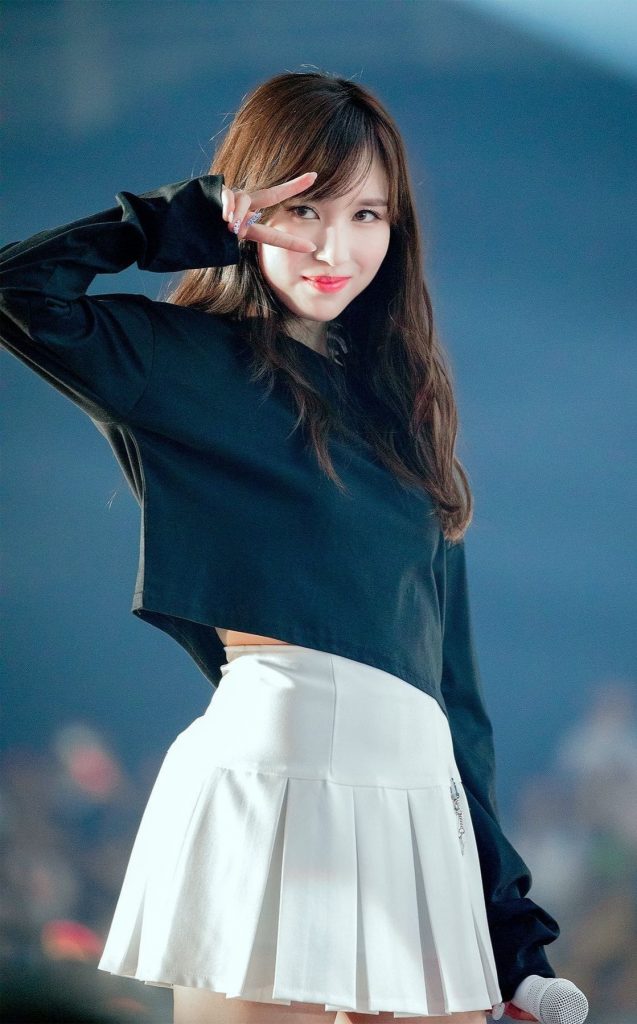 Whenever Mina felt that way, she would cry but still perform until she couldn't do it anymore. She said in an interview that going on a concert tour was physically exhausting, as they changed the dance choreographies. It also caused her to worry a lot before every concert. Although she stopped working for a while, she still felt anxious which made her unable to fully rest.
In February 2020, JYPE announced that Mina's condition has stabilized and would be rejoining the group slowly in their activities but reiterates that her health is a top priority. Talking with her co-members made Mina feel better, so she gradually changed her mindset on dealing with the pressure involved when performing on stage. She appeared at the Fukuoka concert and performed with the members in the "Feel Special" stage.
Due to the restrictions brought about by the COVID-19 pandemic, the last leg of the tour scheduled for Seoul and Tokyo was canceled.
Mina and the girls signed with the American record label, Republic Records, for their US promotions. They released "More & More" in June 2020, and it not only topped the Gaon Album Chart but it also entered the US Billboard 200. As the EP exceeded 500,000 copies sold, KMCA awarded them a Double Platinum certification.
The 13-track studio album, "Eyes Wide Open," released in October has charted well on Gaon at No.2 and Oricon at No.3. During filming for the music video of the lead single, "I Can't Stop Me," Mina's knees apparently bled without her noticing it. She called it a "wound of glory" or "battle wound."
It wasn't the first time she sustained an injury, as in January 2019, Mina was walking with a slight limp when she arrived at the Gimpo International Airport, and then she was seen with her thighs covered with a therapeutic tape used to treat pain-related injury as she performed with the girls months later.
It left fans speculating on whether it was a knee or leg injury.
They looked back on their journey as members of Twice in their documentary series called "Twice: Seize The Light," which aired on YouTube in 2020.
Personal life
Mina is 23 years old and single. Her ideal type is someone decisive, well-mannered, and playful.
In 2017, she was rumored to be dating Bambam, a member of the K-Pop group called GOT7 managed by JYPE, due to a "leaked" photo of them looking cozy together; some even dubbed it as a "bed selfie." According to their agency, they're not dating and it was just a candid photo of two friends. They also said they would take legal action against those who would damage the reputation of their artists.
Jeongyeon is really good at finding the right angle for Mina 🥺#MINA @JYPETWICE pic.twitter.com/n30QIH7k6D

— Love Me Now (@mitangtwt) December 30, 2020
Favorites, hobbies, rumors, and interesting facts
Nicknames: "Penguin" and "Black Swan"
Favorites: "Harry Potter" series (movie), Americano (beverage), purple and indigo (color)
She likes eggs with ketchup, preferably Heinz.
On her day off, she prefers to stay in the dorm and lay down on the bed.
She is interested in knitting and doing puzzles, lego, and games as she can focus well. She said that once she starts, she can continue doing it for hours.
During a fan sign event in December 2016, a fan gave Mina a hat which she wore, not knowing that it had the rising sun flag attached to it. Although the hat was immediately taken off when her manager noticed it, she still received some flak from Korean netizens (online users). The fan apologized to Twice on Twitter for his carelessness. JYPE said they would have their staff check all gifts to ensure it didn't have inappropriate designs on them.
Someone threatened to kill her in a Korean online community in a post entitled, "Mina, I've Got A Knife." It has a photo of a knife placed on top of a person's wrist with the caption, 'Unless you slap your boyfriend and rip his mouth, I'm going to kill you.' Some netizens said that the person was probably referring to BamBam, who was involved in a photo scandal with Mina that occurred months before this was posted.
A soccer team called FC Rumor W was formed in 2020 with the intent to learn and enjoy the sport as a hobby, and Mina and Jihyo along with other celebrities became part of it. However, some haters said that the group was created to fraternize with members of the soccer team called FC Rumor comprised of male celebrities. APink's Hayoung and Gugudan's Sejeong clarified matters and said they had nothing to do with the other team. Due to the malicious rumors, it was said that Mina and Jihyo left the team.
Appearance
She is 5ft 4ins (1.63m) tall, weighs 101lbs (46kg), and has a slim build. She has black hair and dark brown eyes.
Net worth
Mina has an estimated net worth of over $300,000 as of November 2020 according to sources.