Liu Yangyang is a Chinese-German rapper, vocalist, dancer, and songwriter, who rose to stardom when he debuted as a member of the Korean pop (K-Pop) idol group called WayV, the fourth sub-unit of NCT (Neo Culture Technology) under SM Entertainment's exclusive Chinese agency, Label V.
Just a simple reminder that article is created and owned only by kpopwiki.org. Article cannot be re-published in any other pages or documents. Copyright is protected by DMCA. All found copies will be reported.
Original source: https://kpopwiki.org/the-untold-truth-of-nct-and-wayv-member-liu-yangyang/
Early life and family
Liu Yangyang was born on 10 October 2000, in Taiwan. He was raised along with his older sister partly in Taiwan and partly in Düsseldorf, Germany, as the family moved there when he was in fourth grade. His earliest memory is going to the beach with his parents when he was around four or five, and having a barbecue.
His mom and older sister loved listening to the music of the Taiwanese band Mayday, and would take him with them to the band's concerts when he was 10 or 11. He enjoyed their music even if at his age he didn't understand a word.
He didn't have any nicknames growing up, because people thought that Yangyang was his nickname. Later on, he wanted to be called Xiao Yang, which means little sheep. Go-karting is something that he enjoyed doing when he was young, and this made him want to become a racer.
Education background
He attended the International School am Rhein in Neuss, Germany.
Career
First steps
Yangyang was participating in a basketball match at school in Germany, when he dislocated his arm and ripped a tendon, which required surgery. As he was put to sleep before the operation, he dreamed of performing or standing on stage not knowing the choreography or even how to dance; he also didn't remember the song. When he woke up, he remembered the dream vividly, and a week or two later, he saw an announcement online about an audition to be held in Taipei, and felt that it was destiny. he flew to Taipei from Germany to try his luck, with sis parents were supportive of his decision, although they didn't really believe that he was serious about it, or that he would make it.
It was a two-day audition with around 15,000 hopefuls each day. He auditioned on the first day, with a cover of Eminem's "Lose Yourself." He also sang but wasn't good at it, and he just clapped to the rhythm of the music that was played when he was asked to dance as he didn't know how at that time. Fortunately, the casting agent saw his potential and he got in. He then went to Korea in 2016 to become a trainee of SM Entertainment, where he learned all the skills that he needed to become an idol. He was officially introduced as a member of SM Entertainment's pre-debut training team, SM Rookies, on 17 July 2018.
It was in January 2016 when SM founder, Lee Soo-Man, announced his company's plans of launching a new boy group, NCT (Neo Culture Technology), with a concept of having no definite number of members who would debut under various sub-units. Yangyang, with his skills much improved, debuted as the main rapper, main dancer, and vocalist of its fourth sub-unit that is China-based, called WavV (WeiShen V); they would be releasing Chinese albums.
They are seven in the group with four of them, namely Ten, Kun, Lucas, and Winwin debuted earlier in other subunits and NCT project, and Yangyang, Hendery, and Xiaojun were added to complete the group. WayV released the digital three-track single album, "The Vision," for their debut on 17 January 2019.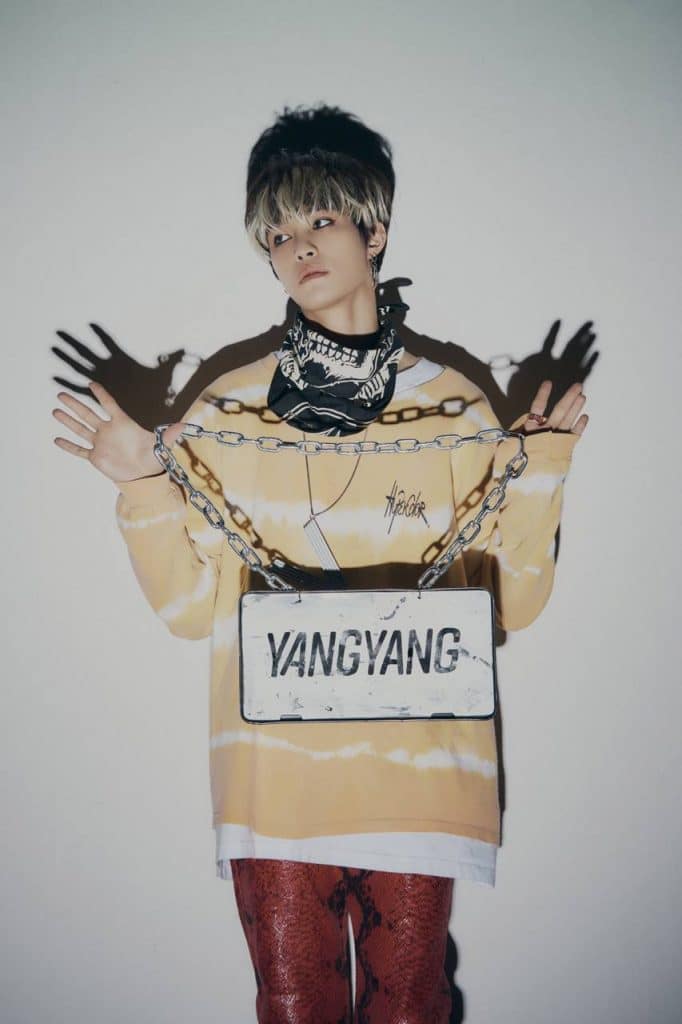 Only one is an original song, entitled "Dream Launch", that charted well on China's QQ Chart. The other two are Chinese versions of previously released Korean songs of the second subunit, NCT 127, such as "Come Back" and the lead single, "Regular," which performed well on QQ at No.9. All three made it to the top 10 of the Billboard Digital Song Sales Chart, and WayV entered the Billboard Social 50 at No.4.
Almost four months had passed before Yangyang and the boys released "Take Off," their first extended play (EP), debuting at No.7 on Billboard's World Albums Chart. It also topped the iTunes Chart in 30 countries. The EP contains six tracks, with three of them included in their debut single album, and the other three are original, namely "Say It," "Let Me Love You," and the title track, which topped the popularity real-time chart on QQ Music.
To further promote the members, they starred in their own reality show called "Dream Plan," which aired for 12 episodes from August to September 2019 on their YouTube and Youku (China's version of YouTube) channels.
On the group's second EP, "Take Over The Moon," released on 29 October 2019, Yangyang participated in writing the lyrics of two tracks, namely "We Go Nanana" and "King of Hearts." The six-track EP entered at No.5 on the Gaon Weekly Album Chart, and reached No.12 on its monthly chart. It also topped the iTunes chart in 16 countries. The lead single, "Moonwalk," was No.23 on the World Digital Song Sales Chart of Billboard.
From November to December 2019, Yangyang and the boys went on a tour of South Korea, Thailand and China, holding concerts entitled "Section#1_We Are Your Vision" to promote their songs. They were rewarded the Best New Asian Artist at the 21st Mnet Asian Music Awards in 2019.
I̶ ̷c̷a̵l̵l̸ ̴i̷t̷ ̵g̸e̸n̵o̸c̷i̶d̸e̴
🖤⛓🩸🔪#nct #yangyang #yangyangedit #wayv #wayvedit #liuyangyang #liuyangyangedit #wayvyangyang #yangyangwayv pic.twitter.com/5VU4ZkcAT9

— 💕❄️Snowbun❄️💕 (@bunbun_osaki) November 26, 2020
Further success
Following the EP and promotional tour's success, on 30 March 2020 they released a repackaged album, "Take Over The Moon – Sequel," with two songs added: the narration track, "WayV.oice #1," and the English version of "Love Talk," for their international fans, which was No.3 on the Billboard World Digital Chart upon release and No.2 on the Weekly Digital Chart of QQ Music. The EP itself made it to No.3 on Gaon.
Because of the COVID-19 pandemic in 2020, Yangyang and the boys stayed in South Korea for their activities. They held a live concert online on 3 May 2020 entitled "WayV – Beyond The Vision," which is part of the Beyond Live Series produced by SM Entertainment in collaboration with Naver, a popular online search engine platform in South Korea. In this concert, they also sang a mash-up of "Bad Alive" and the lead single, "Turn Back Time" from their studio album that was yet to be released at that time, entitled "Awaken The World."
The studio album was dropped digitally on 8 June 2020, with the physical album delayed for a week due to controversies surrounding their album cover. A couple of members wore accessories on their outfits that were deemed insensitive, such as the "Agent Orange" patch that was said to pertain to the chemical warfare used during the Vietnam War. The "F***ing Cool Jap" badge was said to be inappropriate too, due to the sad history between South Korea and Japan. The company apologized and rectified the problem.
Like their previous releases, the album was a commercial success not just in South Korea as it placed third on the weekly and monthly charts of Gaon, but also internationally as it reached No.1 on the iTunes Chart in 21 countries, and No.9 on Billboard World Albums Chart.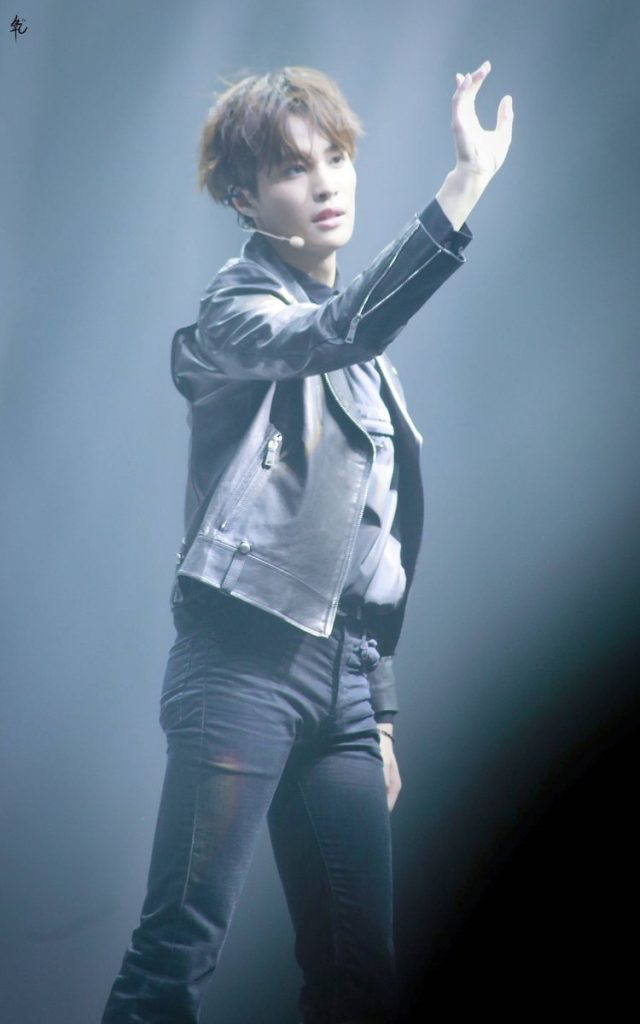 All ten tracks performed well on the Soaring Songs Chart on QQ Music. The album also made it onto the Billboard Japan Hot Albums at No.33 and the Oricon's Weekly Chart at No.19. By October 2020, more than 280,000 albums had been sold.
As part of their promotions, Yangyang and the boys appeared in the reality show, "Way Vision," which started airing on 21 September 2020 on the Seezn app.
SM Entertainment launched their project called NCT 2020, in which all sub-units WayV, NCT U, NCT 127, and NCT Dream came together, and released the album "NCT2020 Resonance Part 1, on 12 October 2020, including WayV's "Nectar" – it had over a million pre-orders. The album served as Yangyang, Hendery, and Xiaojun's first official activity as part of the NCT group. Two new members were introduced as well, namely Sungchan and Shotaru.
The company introduced a new voting system for the NCT2020 promotions, in which fans get to vote using the serial number from the new album on which activities the members would participate, as well as which member would be part of it. SM earned the ire of fans for the second part of the voting system, because it would mean only the popular ones would be involved and seen in promotional activities. It came to a point that the hashtag #BoycottNCTVoting trended on Twitter. As a result, the company apologized, and only the first part of the voting was pushed through.
Personal life
Yang Yang is 20 and single, and lives in the dormitory provided by his agency. Not much is known about his personal life, as dating isn't allowed for three to five years after his debut. This is a policy that is usually included in a K-Pop idol's contract, to avoid the risk of a dating scandal that has the potential to ruin the group's image and endorsement deals.
Yangyang's hobbies, favorites, rumors, and other interesting facts
Favorites: zero (number), ice cream (dessert), red (color), rose (plant), bass (sound), basketball (sport), Damian Lillard (basketball player), 2 to 3 pm (time of day), Puss in Boots from "Shrek" (movie character), mellifluous (word)
He had the habit of playing with his hair, and his mother wants to break this habit by threatening that she would cut off all his hair if he didn't stop touching it.
He can play the violin and he is still learning to play the piano.
Netflix shows that he has watched include "Sex Education" and "The End of the "F***ing World."
He is closest to Xiao Jun among WayV members as they share a room, but he considers Renjun as his best friend among NCT members.
Yangyang is the youngest member of WayV.
Boxing is his favorite form of exercise.
Nian Nian is the name of their family's dog.
Fried sweet potato ball is the snack he buys when going to a night market.
When asked why he knew so many languages, he said his first language is Chinese, but he had to learn English because he went to an international school. Since the school is in Germany and he had German classes and friends, he had to learn German He learned Spanish as a requirement in seventh grade, but has forgotten most of it. When he became a trainee at SM, he started taking lessons in Korean.
He has this habit of often using the word "like" when speaking in English, and some fans don't like it. He said he finds it hard to stop, as it comes out automatically.
His English teacher wants him to speak confidently, and he believes communicating with his international fans in English when he does Instagram live is a big help. He was also advised not to talk too fast, which he attributed to being a rapper.
Strange or interesting things about Yang Yang: (1) He mostly wears a t-shirt and a pair of shorts during winter, but wears hoodies during summer. (2) He thinks in Chinese or English. (3) The last language he used before he sleeps would affect his dreams. For instance, if he spoke in Korean last, he would dream in Korean.
He has three piercings.
The most recent television series that he watched was the Korean hit drama, "Itaewon Class" (2020), starring Park Seo-Joon.
While filming their music videos, YangYang and the members would sometimes mess up because they would lip-sync in Chinese for their Korean MV, so they had to do it over again.
Yangyang has been collecting sneakers for a long time and spends a lot on them.
He's keeping track of what his fans are saying about him through Twitter, and revealed that he knows his fans like to take photos of the sneakers he wore at the airport and posted them online.
Reportedly, he won first place in an international KOD street dance competition in 2016 in Germany, but according to Yangyang in one of his Instagram Live sessions, he didn't know how to dance before he became a trainee of SM in 2016.
When his bangs got too long, he would wear eyeglasses (without lenses) big enough to keep his hair from poking into his eyes. He would also often shake his bangs when he's not wearing glasses so his sight is not obstructed. Although he wants to cut his hair, he cannot do it yet because he's going for it at the moment, and he jokingly calls it, "can't see anything" concept.
Some netizens (online users) confused Yangyang with the Chinese actor named Yang Yang.
Yangyang opened his personal Instagram account on 2 April 2020, and likes going live on this social media app.
Appearance
He is 5ft 7ins (1.75m) tall, weighs 130lbs (58kgs), and has a lean build. He has black hair and black eyes.
Net worth
Liu Yang Yang has an estimated net worth of over $100,000 as of October 2020, according to sources.