Jane is a member of the South Korean girl group called Momoland, who became popular when their 2018 single, "Bboom Bboom," became a huge hit.
Just a simple reminder that article is created and owned only by kpopwiki.org. Article cannot be re-published in any other pages or documents. Copyright is protected by DMCA. All found copies will be reported.
Original source: https://kpopwiki.org/the-untold-truth-of-momoland-member-jane-sung-ji-yeon/
Early life and family
She was born Sung Ji Yeon on 20 December 1997, in Changwon, South Korea.
Educational background
She attended Hanlim Art School.
Career
First steps
Pursuing a career as a Korean Pop (K-Pop) artist, she went to several entertainment companies such as FNC and Source Music to audition but was not accepted. She became a trainee of SS Entertainment. but was unable to debut.
She participated in Mnet's survival show entitled "Finding Momoland" that aired for ten episodes from July to September of 2016, in which 10 trainees competed for a spot in the debuting seven-member girl group that would be managed by Duble Kick Entertainment.
After showing off her talents and charm, she placed seventh in the competition. The girls were given a final mission to gather 3,000 people on the 16th of September as a prerequisite for their debut – if successful, they would debut immediately. Unfortunately, they failed their mission because only 2,300 people came. As a result, they had to postpone their debut, much to the disappointment of not just their fans but also their family and friends, who came to witness the momentous event.
Debuting was not that simple or easy for these girls, as they had to work extra hard for it to make it happen. They were given the challenge of raising money to fund the production costs of their album – fortunately, fans from all over who were eager to see them debut donated money. Their crowdfunding was successful, so much so that they surpassed their goal of seven million won as they raised a total of 10 million.
They held their debut showcase on 9 November 2016. On the next day, the girls officially made their debut with the release of their extended play (EP) "Welcome To Momoland," which has six tracks including "Love Sick," "Oh-Gi-Yeo-Cha," and the lead single entitled "Jjan! Koong! Kwang!"
Jane (main dancer, vocalist, and rapper) together with Hyebin (leader), Ahin (main vocalist), Yeonwoo (main rapper), Nayun (vocalist), Nancy (visual), and JooE (face of the group) made their debut stage performance on the television music show, "M Countdown," that same day.
The group's name, Momoland, comes from the word "Momo," which is based on Michael Ende's fantasy novel entitled "Momo" (also known as "The Men in Grey") in which the main character, Momo, brings hope to a lot of people; "land" refers to a place where people can play or rest.
In essence, the name symbolizes the members' intention of giving hope and providing comfort and fun times to their fans. Incidentally, their official fandom is called "Merry‑Go‑Round."
As Momoland was appointed back in October as the ambassador of an international relief and development NGO called Plan Korea, the girls went to Puck Luong Village, Thai Nguyen Province in Vietnam, to volunteer their services from the 12th to 16th of December. They motivated the Happy Move students as well as helped in the construction of a kindergarten school by carrying cement and plastering. They also spent some time with the seven children they sponsored, as they taught these kids the traditional Korean games such as yut nori (board game), and learned some traditional Vietnamese games as well.
The group participated in the annual televised year-end music festival, "SBS Gayo Daejeon," in which various K-Pop groups performed their hit songs, and prepared special stages for their fans.
Further steps
Momoland made a cameo appearance as trainees preparing for their debut in the television series, "The Liar and The Lover," aired on 4 April 2017.
Daisy, who went back to her trainee status after being eliminated from the survival show, and Taeha, who is a former "Produce 101" contestant, joined the group in their comeback with the release of the single album, "Wonderful Love," on the 26th of April – a "comeback" is a term used whenever a K-Pop artist or idol group releases a new album or single.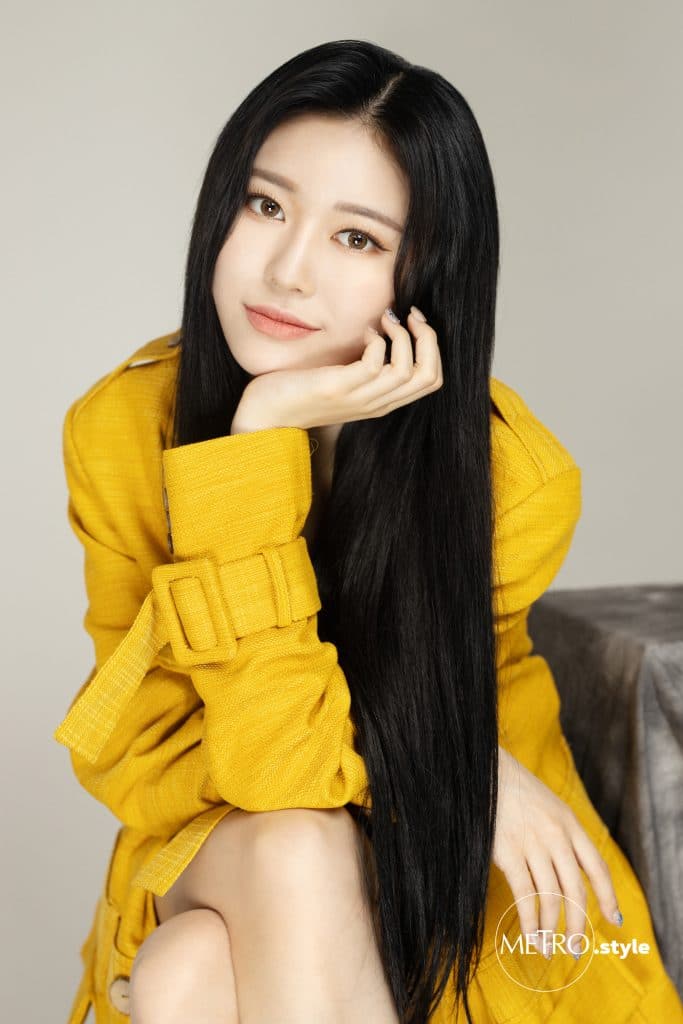 Their album has a Kihno card edition that also contains three tracks from their debut EP. A Kihno card basically allows you to download the music, photos and video of the artist to your mobile phone through the Kihno app; you just have to put the card behind or next to your phone and it will automatically start. The package usually comes with a set of photo cards, photobooks, and lyrics.
Their second EP, "Freeze," was released on 22 August 2017. It has six tracks including "I Like It," "What Planet Are You From," and the title track, which they promoted on music shows. Also included is an electronic dance music (EDM) version of "Wonderful Love."
"Bboom Bboom's" popularity, plagiarism and sajaegi issues
Their third EP entitled "Great!" was released on 3 January 2018, and it peaked at No.3 on the Gaon Album Chart.
It contains six tracks including the lead single, "Bboom Bboom," which catapulted the group to stardom. It gave them their first music show win on "M Countdown," and they received a total of 11 awards from various music programs for the duration of their album promotions. The official music video has garnered over 450 million views and more than three million likes; their dance practice video has over 85 million views.
The song peaked at No.2 on the Gaon Digital Chart. and No.4 on Billboard's World Digital Song Sales Chart. It was certified platinum by Korea Music Content Association (KMCA) both for having reached 100 million  units in streaming, and 2.5 million units in download.
Momoland was accused by a Russian girl group called Serebro that "Bboom Bboom" was plagiarized from their song, "Mi Mi Mi," released in 2013.
The Russian group even pointed out the similarities between the two in their Instagram post. According to Shinsadong Tiger, the composer of "Bboom Bboom," the similarity was because of the genre and guitar riff especially in the intro. He also said that 'the bass line is commonly heard in a retro house or swing electronic genres, as well as the 4‑stanza chord', but that its melody and chord were different from the song it was said to have been copied from. Interestingly, Momoland did a cover of the song as well, before all this came out, according to reports.
An allegation of "sajeagi" or bulk buying to manipulate the sales of "Great!" was made as it was revealed that the sales on a single day on the 12th of February of around 8,600 albums surpassed the amount sold in the month of January that was around 5,000 albums.
Hanteo Charts, which records the actual individual album sales from approved websites and stores, requested an investigation.
According to Momoland's agency, due to an increase in demand, the number of pre-orders for February increased as well. It was also probably due to the announcement of the group's promotions in Japan. The Ministry of Culture, Sports, and Tourism looked into the matter and after investigating said that no "sajaegi" was committed, but that the large purchase made was of a 'business nature between a distribution company and a local Japanese promotions company.'
Meanwhile, the girls held promotional events in Tokyo and Osaka, and performed to a total of 25,000 fans from 28 February to 4 March 2018.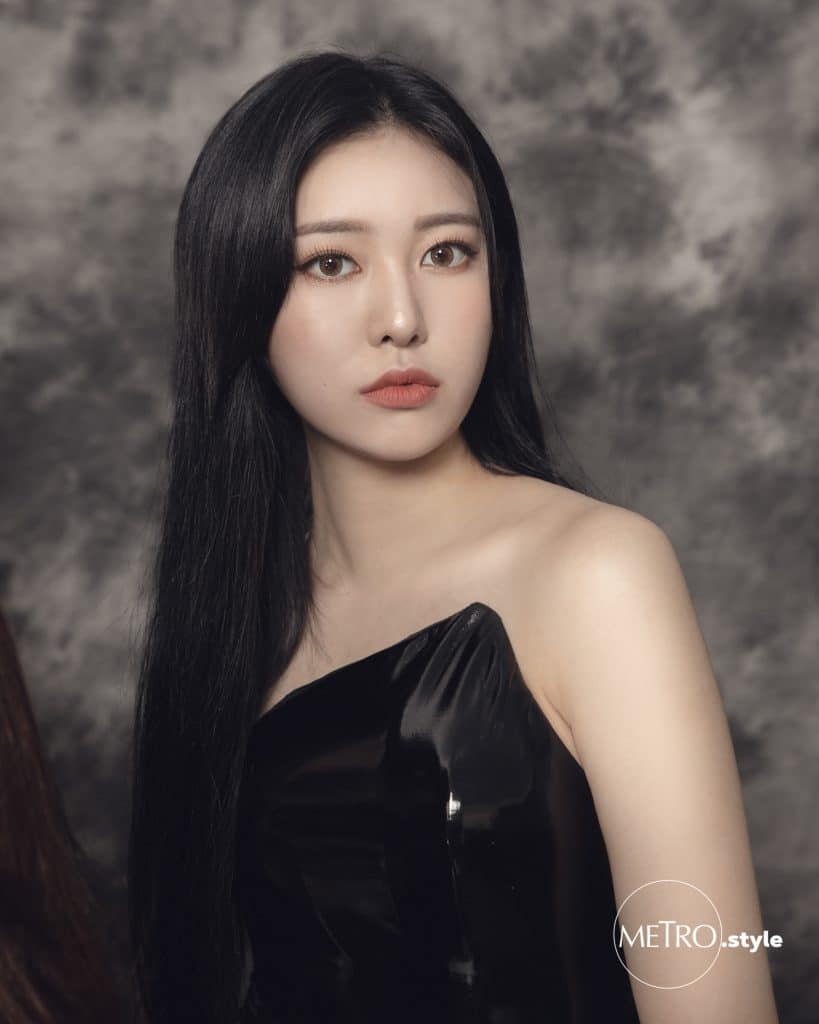 Their first reality show, "Momoland's Saipan Land," which has five episodes, was aired in June, filmed in May while they were shooting their music video of the Japanese version of "Bboom Bboom." Their Japanese debut single was released on 13 June 2018, and it entered the Oricon Singles Chart, peaking at No.4.
After all the issues surrounding their third EP were over, they released the five-track EP entitled "Fun To The World" on 26 June 2018. The lead single, "Baam," also performed well at the music charts as it peaked at No.6 on Gaon, but it was not as popular or as successful as "Bboom Bboom."
The fifth EP, "Show Me," with the lead single, "I'm So Hot," was released on 20 March 2019. Daisy and Teaha did not participate in the album promotions for this comeback for personal and health reasons, according to the company.
The Japanese studio album, "Chiri Chiri," was released on 4 September 2019, and it comes in two editions: a regular CD edition and CD+DVD limited edition. The first one has 10 tracks including the lead single entitled "Pinky Love," "Chiri Chiri," and the rest were the Japanese versions of their previously released songs, while the second one also included the Japanese music videos of the old songs and the making of these music videos (MV). The tracks were recorded this time without three members, namely Daisy, Yeonwoo, and Taeha.
After a month, Momoland and their agency, MLD Entertainment (formerly Duble Kick), signed a co-management agreement with the Philippines' largest broadcasting network, "ABS-CBN."
good evening from my other bias and oshi ❤️#Mnl48 #Mnl48Jamie #Momoland #MomolandJane pic.twitter.com/Tb4XlqdFnM

— Ahin Sela (@AhinSelaMonila) September 3, 2020
They performed in various shows of the network, however, unfortunately, all the plans for the group might not push through, as the network's broadcast franchise application was denied by Congress on 10 July 2020.Taeha and Yeonwoo left the company in November 2019, while Daisy was still in discussion with them. The group released a studio album, "Thumbs Up," on 30 December with four tracks such as the Korean and English versions of the title track as well as its remix and instrumental versions. The girls cried upon receiving their music show win from "M Countdown," as this is their first win since promoting as a six-member group. Daisy left the company in May 2020, and didn't participate in the group's comeback.
Jane and the remaining five members released what they called a special EP entitled "Starry Night", on 11 June 2020, but they didn't promote it.
The EP has five tracks including two songs from the Japanese studio album as well as the Korean, English and instrumental versions of the title track.
Personal life
Jane is 22 and single. There has been no news of her seeing anyone or being in a relationship in the past or at the moment. Management companies of K-Pop groups or artists usually include a no-dating policy for three to five years after debut, in their contracts. Dating is considered a possible scandal that could potentially ruin the image of the artist involved, as well as lose fans in the process. Members are extra careful that they not be caught even if allowed to date by their agency.
She shares a room with Ahin in the dormitory provided by their agency.
Jane's hobbies, favorites, rumors, and interesting facts
Nicknames: Usami, Siraegi, Ratatouille, and Sung Jane
She speaks Japanese.
Her special talent is mimicking the sound of a rice cooker.
She considers her glittery eyes to be her charm.
Her hobbies include shopping online, biking, taking photos, reading webtoons, and writing in her journal.
She enjoys eating jukkumi (webfoot octopus), sushi, and perilla leaves, but doesn't like the taste of sesame oil, chocolate, and tomatoes.
Motto: "Do as you say."
She has an aversion to kissing and being kissed on the cheek by her co-members.
Favorites: black, rose gold, and pastel colors
She used to be an administrator for Infinite's L and Sunggyu's fan site called "Baby's Breath," so her fans are wondering who among these idols was her ideal type.
When Jane was asked about her thoughts regarding the three members leaving the group, she said that although she was sad, she would sincerely cheer for those who left as she believed that everyone has a path they choose for themselves. She further added that she and the remaining members would work even harder, and hoped that the fans would continue to support them.
Jane's dream of becoming an idol was inspired by 2NE1's Park Bom. When their promotions overlapped, she gave Bom a little note as she was thankful to her, and said that she would continue to support and love her.
She said in an interview that when she started earning money, she treated her mom to an expensive steakhouse meal.
Speculations arose on whether Momoland's members are receiving pay for their work or still paying for their debt to the company as Daisy, who left the group, revealed that the production costs for their survival show before their debut are shouldered by the members, and divided among them, amounting to $60,000 each. The company said it was an agreement between them and the members and their parents. In 2019, when Yeonwoo appeared in a variety show, she said that she hadn't received any of her earnings since her debut, and has a pile of debts still to pay. Jane and the other members are mum about it.
Appearance
Jane is 5ft 6ins (1.66m) tall, weighs 100lbs (45kgs), and her vital statistics are 34-26-37. Her shoe size is 6. She has black hair and dark brown eyes.
Net worth
According to authoritative sources, she has an estimated net worth of $600,000, as of September 2020.