Bumkey is a South Korean rapper, singer and composer, born on 22 September 1984 in Seongbuk-dong, Seoul South Korea. He's a former member of duo 2winS and hip-hop group TROY.
Just a simple reminder that article is created and owned only by kpopwiki.org. Article cannot be re-published in any other pages or documents. Copyright is protected by DMCA. All found copies will be reported.
Original source: https://kpopwiki.org/the-untold-truth-of-bumkey-age-height-wife-net-worth/
Early Life
Bumkey –whose real name is Kwon Ki-Bum- grew up in South Korea until he was 15 years old, when his family moved to Los Angeles, California USA.
There's no information about his education, family and childhood hobbies. However, it's known Bumkey became interested on hip-hop and rap music during the years he spent in the US. This led him to move back to his home country in 2004, to pursue a career in the entertainment industry; It's unknown if his family moved back with him to South Korea.
Career
First Steps
Bumkey started his career collaborating with other hip hop artists such as Brown Eyes and Epik High. In 2005 he was signed by the entertainment agency founded by the members of the Dynamic Duo's after being featured in the song "Love Is". Then he joined the duo's national concert tour alongside Brown Eyed Soul. He also collaborated with TBNY in their song "Without U".
Unfortunately, in 2006 Bumkey was diagnosed with chronic pain in his throat, which led him to endure surgery on his vocal chords. As a result of this complicated procedure he lost his voice and couldn't sing for two years.
In 2008 and after long recovery of his singing ability, Bumkey finally came back to the music industry when he collaborated with TBNY in the song "Jansang". The next year he was featured twice in Dynamic Duo's songs "Be My Brownie" and "Keep the Change".
At the start of his career Bumkey used various pseudonyms to be credited in his songs, including his real name and "Bumky of Komplex". However, in 2010 he definitively took "Bumkey" as his official stage name.
2winS
In 2010 Bumkey and the former member of TBNY TopBob formed the duo 2winS. Although it's unclear if the pair officially released music on their own, it's known they toured with the duo Supreme Team, and were showcased in various radio shows.
During his time with 2winS, Bumkey collaborated in various songs with fellow South Korean artists such as Paloalto, DOK2, Tablo, SouLime, Eluphant, Primary and 21son.
It's unknown when exactly 2winS stopped its activities, though the duo supposedly split up in 2012 when each member embarked on solo careers.
Love Song and New Label
In 2012 Bumkey released his first solo single entitled "Love Song", featuring Rhythmking. Although the song didn't chart in any of the important music lists of his country, it led him to be signed by the major record label Brand New Music.
In April 2013 Bumkey made his official debut as a soloist hip-hop singer with the release of "Bad Girl", produced by Primary, and featuring his longtime friend E-Sens.
The song was a total success, selling more than a million copies and charting as high as number two in Gaon's list.
In August that year, Bumkey released his second single "Attraction", which featured DynamicDuo and peaked in fifth position of the Instiz iChart, and became his first number one single on Gaon's list. After charting for several weeks, on 30 October Bumkey was invited to perform the song on the concert PopCon in Seoul.
His successful debut gained him a nomination for Mnet's Asian Music Awards –celebrated in Hong Kong – in the category of Best New Male Artist. He also received the award R&B Artist of the Year by HIPHOPPLAYA.
In 2014 Bumkey released his third solo single entitled "Home", which reached fifth position on Gaon, also collaborating with girl group Mamamoo on their song "Don't' be Happy", and on "How Much is Your Love" by Wheesung.
TROY
Later in 2014, Brand New Music announced the upcoming debut of a hip-hop group named TROY, formed by Bumkey as leader, Kanto, Jae Woong and Chang Woo. Introduced with a video series entitled "We TROY", the musical journey of its members was showcased in it: 'We've prepared hard until the end to make sure that Bumkey and Kanto, who have promoted individually, will keep fans on their toes about what kind of image they'll debut with as a group'.
World Tour
Although Bumkey joined TROY, he remained active as a solo singer. In August 2014 -alongside other hip-hop artists and rappers such as Beenzino, Verbal Jint and his group mate Kanto – Bumkey performed on various stages in the US and Australia during his first World Tour. In US, Bumkey was asked by KPOPSavant about the differences between his solo project and being part of a group: 'It's in the process. Doing a solo project it's way easier to me. With TROY it's harder to make one song with another four people in it. But TROY has something that Bumkey doesn't have'. He continued by saying he wanted to keep exploring his potential as a singer.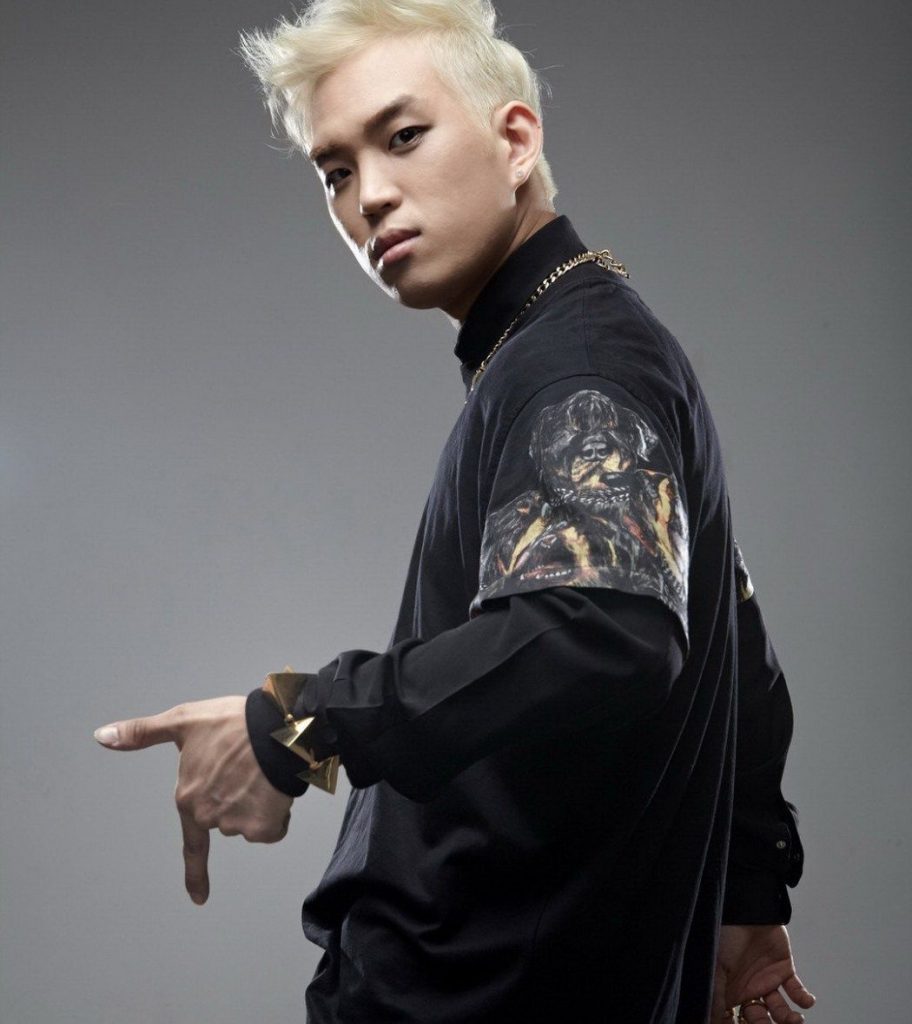 Other Projects
On 27 January 2016 Bumkey released his first studio album "U-Turn", which charted at number 37 in Gaon's list. The album had three singles including "My Everything", "Better Man" and "Surprise".
Bumkey has created the original soundtrack (OST) of various TV series, such as the drama "Suspicious Partner" with "Breathing All Day", and for the fantasy series "A Korean Odyssey" with the theme "When I Saw You" in 2018. Also that year he sang the song "I Can Go Back" for the romantic comedy "The Undateables".
Most recently he was part of the OST of "My Unfamiliar Family" with the theme "Family".
In April 2019 Bumkey released the single "Dancing on Glass", written by himself and accompanied by Distract and Andrew Choi. Regarding the meaning of the song, he declared: 'If you just look at the lyrics, you might think it's just a regular love song, but this song is actually about the good and bad inside of me that conflict and clash every day.'
Personal Life
Marriage and Children
On 13 June 2014 Bumkey married Kang Da-Hye, who is a singer, rapper and dancer. She was a member of Planet Shiver, though after the girl group split up, she started a solo career as a DJ. Bumkey and Kang welcomed their first son together on 29 July 2016.
Legal Problems
In October 2014, Bumkey was arrested for allegedly distributing methamphetamines and other drugs, following the testimony of various witnesses. The singer denied the allegations and insisted that he was innocent. His agency Brand New Music supported his claims: 'Bumkey knows someone who deals drugs, and he's being suspected because he exchanged money with them. The bank transactions were to solve only an outstanding debt, not to buy and sell drugs. That they were drug transactions is a misunderstanding'.
In April 2015 Bumkey was declared not guilty by the Eastern District Court of Seoul, as the testimonies against him were inconsistent and the  evidence was deemed circumstantial.
NONE!! 💯💯 https://t.co/v6zmtPYRiU

— BUMKEY (@BUMKEY) September 27, 2020
Net Worth
As of late 2020, Bumkey has an estimated net worth of $1 million, which is a result of his career as a soloist hip hop singer, and as a member of TROY.
Physical Appearance
Bumkey is 5fts 6ins (1.72m) tall and weighs approximately 140lbs (64kgs). He stylizes his hair of short length, and has various tattoos on his arms.
Interesting Facts
The proudest moment of his career was when he was given his first music contract.
In 2012 he declared he likes feminine girls.
His zodiac sign is Virgo.
Besides hip hop and rap, he also likes rock and electronic music.