Sunwoo is a South Korean main rapper and vocalist of the 11-member Korean Pop (K-POP) boyband, The Boyz. He rose to prominence two years after he debuted with his group via the group's hit songs, "Bloom Bloom" (2019) and "The Stealer" (2020).
Just a simple reminder that article is created and owned only by kpopwiki.org. Article cannot be re-published in any other pages or documents. Copyright is protected by DMCA. All found copies will be reported.
Original source: https://kpopwiki.org/the-untold-truth-about-the-boyz-member-sunwoo/
Early Life and Family
Kim Sun Woo was born on 12 April 2000, in Seongnam, Gyeonggi Province, South Korea.
Educational Background
He went to Jangan Elementary School for his primary schooling. Sunwoo started middle school in Jangan Middle School then transferred to Jeonui Middle School to finish. In high school, he attended the Korean Arts High School, but it officially closed down during his junior year. He matriculated from Hanlim Arts School on 12 February 2019.
Career
Sunwoo woke up late on the day of his audition appointment in 2015, but it helped him forget being nervous as he was focused on rushing to the venue. He sang, danced, rapped and acted in a short skit in front of the Loen Entertainment staff during the rounds. He passed the audition, and became an official trainee sometime between August and September of 2015.
First Steps –High School Rapper Reality TV Show (2017)
Cre.kerz Entertainment, a sub-label of Kakao M (formerly Loen Entertainment), trained 12 boys including Sunwoo to form a new boyband they named The Boyz. During training some of the boys were instructed to join various reality TV survival series to help attract more fans. Sunwoo participated in the first season of the show, "High School Rapper," aired on the Mnet Cable Network from 10 February to 31 March 2017.
He battled against 53 high school rappers who were chosen from six different areas in South Korea. The competition was quite tough but they had reputable rappers for mentors including Swings, YDG, Mad Clown, and Jessi. It was also full of controversies due to the colorful personalities of some of the participants. Sunwoo failed to advance to the regional competitions, but four months after his stint in the rap survival show, his label introduced him to the media and fans as the third member of the boyband, The Boyz, through a short profile film.
Debut (2017)
After a year and three months of rigorous training, Sunwoo and 11 other trainees (Younghoon, Sangyeon, Kevin, Hwall, Q, Hyunjae, Sunwoo, Jacob, New, and Haknyeon) debuted on 6 December 2017, with the release of the group's first extended play entitled "The First."
It has six tracks including "Walkin'in Time," "I'm Your Boy," "Got It," and the lead single, "Boy." The group did well on their live debut showcase, and the EP peaked at No. 3 on the South Korean Gaon Chart. It was a moderately successful debut with around 73,000 EP units sold., and the music video of the song has a little over 10 million views.
Cre.kerz Entertainment even arranged a fan meeting prior to the debut showcase. They were expecting only a hundred fans waiting for them but almost a thousand fans came and insisted to be included in the event. After their debut performance, Sunwoo and the boys were greeted with another huge surprise backstage. Their parents were waiting for them to show support, some even traveled from Canada and the USA just to be able to cheer their sons on that momentous day.
The only letdown was that they weren't able to get any top song of the week trophies from various music shows they appeared on during their debut promotions.
New Artist of the Year
The K-Pop industry is highly competitive with many remarkable boybands debuting in the same year. However, many music insiders gave them favorable reviews, and The Boyz were able to take home seven of the New Artist of the Year awards from major award-giving bodies, including Melon Music, Gaon Chart Music, Asia Artist, and Korea Brand Awards.
Successful EP Releases: "The Start" and "The Only" (2018)
With the success of the debut EP, The Boyz was confident enough to release two more EPs in 2018.
During the first quarter of the year, Sunwoo and the boys started promoting the group's second EP entitled "The Start," released on 3 April 2018 and consisting of six songs including "Text Me Back," "Back 2 U," "The Start," and the lead single, "Giddy Up." They performed the lead single on popular music shows, and it helped in the chart placement of the song as it peaked at No. 2 on the Gaon Chart almost 80,000 units sold in South Korea. It also charted on the Japanese Oricon Album Chart peaking at No. 56 with 2,500 units sold, and the official MV garnered 16 million views, and that's a good number for any rookie group.
Sunwoo and the boys made guest appearances in popular music and variety shows in the months leading to the release of their third EP entitled, "The Only," and their hard work saw it surpass the sales record of its predecessor.
Around 130,000 units were sold in South Korea, and almost 5,000 in Japan. The EP peaked at No. 3 on the Gaon Album Chart, and ranked 39th on the Oricon Album Chart. Views of the lead track's music video also increased to 25 million views.
Global Stages and Pyeongchang Winter Olympics Concert (2018)
The Boyz was already regarded as one of the powerful rookies at that time. The group was invited to perform on several global stages including the 12th Asian Film Awards held in Macau on 17 March 2018, and the Korean Convention (KCON) concert in Thailand on 29 September 2018.
During the celebration at the 23rd Winter Olympics held in Pyeongchang, South Korea, the boyband was included in the line-up of performers for a series of shows entitled "World Festa K-Pop Concert." They were overwhelmed with the chance to be on the same stage as many other popular K-Pop artists, including EXO, BoA, iKon, and Red Velvet.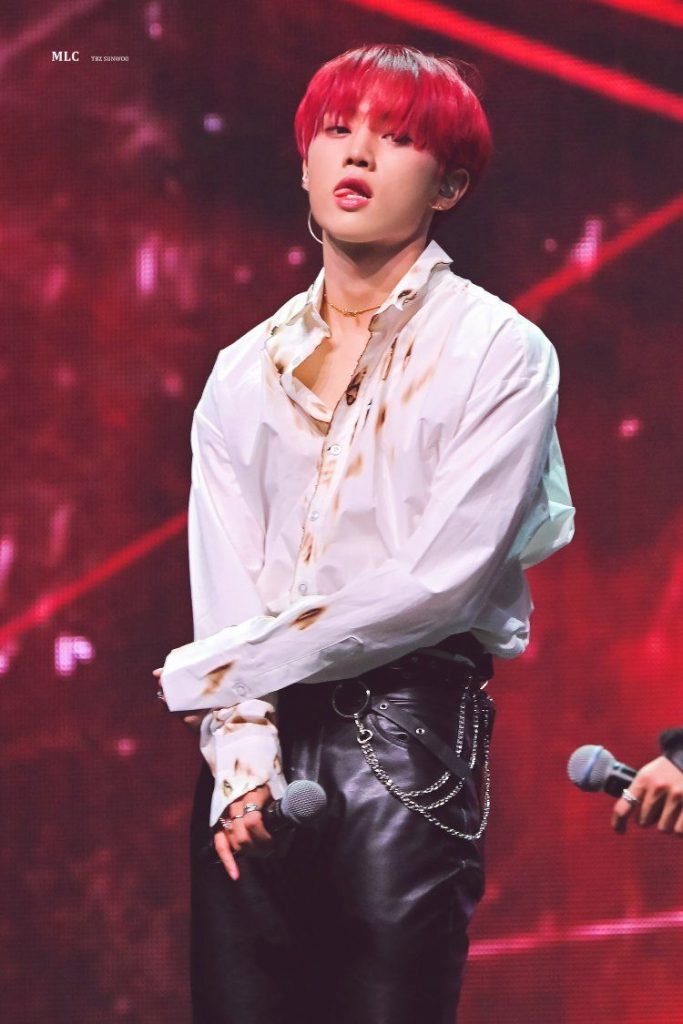 First Music Show Win with "Bloom Bloom" and 4th EP Release (2019)
After over a year in the industry with three released EPs, Sunwoo and the boys still hadn't won any trophy for the top song of the week, however, their luck changed with the non-album single, "Bloom Bloom," released on 29 April 2019, which gave The Boyz their first "music show win." Getting this much-coveted award is an indication of their popularity, as the single became the number one song of the week in South Korea through voting and chart rankings, from the SBS MTV's music program "The Show." The single peaked at No. 2 on Gaon Charts with 135,000 units sold.
After a few months, another EP entitled "Dreamlike" was released on 19 August 2019, which sold 125,000 copies in South Korea and 4,400 in Japan. The EP has six songs including "Complete Me," "Going High," "Summer Time," and the lead track entitled "D.D.D." It ranked second on the Gaon Album Chart and 18th on the Oricon Album Chart.
Global Stages – New York and European Tour 2019
Two days in July of 2019 marked one of Sunwoo's unforgettable experiences, as his group performed at Madison Square Garden in New York for the annual KCON festivities. They were overwhelmed by the cheers from American fans during their performances, and it was even more exhilarating for Sunwoo when they were recognized by some fans when shopping inside the malls. It was a surreal experience for them that American fans were asking for autographs and taking photos.
By December, The Boyz had a European concert tour entitled "2019 The Boyz Europe Tour: Dreamlike", performing to sold-out concerts in four major cities in Europe – Amsterdam, Berlin, London and Paris.
Successful Releases of First Studio Album and 5th EP with Music Show Trophies (2020)
The Boyz became an 11-member boyband with Hwall's voluntary departure from the group because of health problems, so when the first studio album, "Reveal" was released on 10 February 2020, he was no longer included in the promotions. It has 10 songs including the title track, and topped the Gaon Album Charts with 110,000 units sold. Other tracks included are "Shake You Down," "Spring Snow," "Ego," and "Wings."
They continue to make their presence felt in the K-Pop scene, as they released another EP entitled "Chase" on 21 September 2020. It is their most successful release to date, doubling the total number of units sold by its predecessor with 240,000, and peaking at No. 2 on the Gaon Chart and 21st on the Oricon Chart. They used a different marketing strategy for this EP by releasing three versions for the physical album, called "Stealer," "Trick" and "Chase."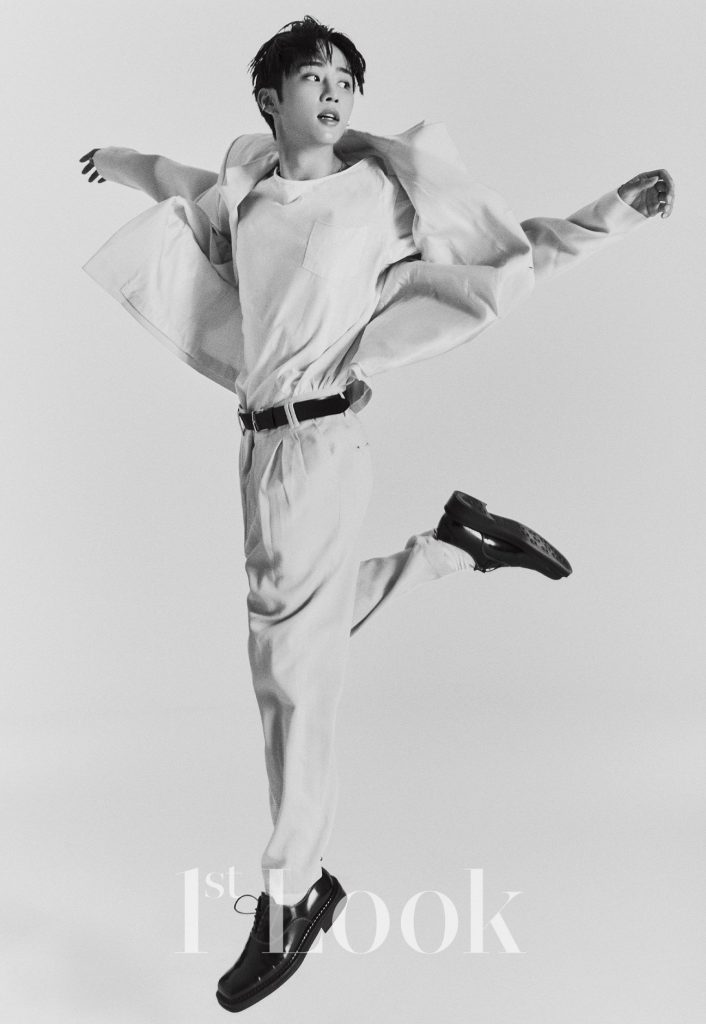 Each of them has the same six tracks including "Checkmate," "Make or Break," and the lead track, "The Stealer," with Sunwoo contributing to writing the lyrics of these songs. The lead track also gave the group four music show trophies for the top song of the week, from MBC M's "Show Champion," SBS MTV's "The Show," and the other two from Mnet's "M Countdown."
First Solo Virtual Concert (2020)
Due to the restrictions brought by the Covid19 pandemic, performing to a live audience is prohibited, so held their first online concert entitled "Re:al" in September 2020. During an interview, Sunwoo said that they had gone through so much to ensure that they were able to debut, and he also acknowledged the efforts of those who helped them along the way. He further said, 'a lot of people supported us, gave up a lot of things, and worked really hard to help us get to where we are now.'
— sunwoo pics (@sunwooarchive) December 1, 2020
Personal Life
Sunwoo is officially an adult now as he is 21 years old in Korean age, but it doesn't mean he can freely date anyone. Members of K-Pop groups are not allowed to date for three to five years after debut. It's a common practice in the K-Pop industry that agencies would include this clause in the management contracts that they offer to their artists. This is to prevent them from being distracted during training and promotions.
When asked for his ideal type, Sunwoo said that he prefers girls who like him. However, he got a lot of heat from fans back in 2018 when they read his pre-debut social media posts, believing that he has a misogynistic personality from the way he answered a question about what pet would he want to have abroad, and Sunwoo replied, 'A foreign woman' (with laughter).
He was asked again for the second time what kind of pet he wanted to raise and he replied with 'A woman' (more laughter).
Some fans immediately took notice and told his label that this could be a problem for the group. The label didn't do anything about it until the issue became huge, and released a public apology on Sunwoo's behalf. During that time, some fans were even asking for his expulsion from the group, but other fans gave him a chance and blamed it on immaturity.
He currently resides in the company dormitory in Seoul with the other members of his group. He share a room with Younghoon and Juyeon, but after dorm reorganization his new roommates are Kevin and Q.
Hobbies, favorites, rumors, and interesting facts
Sunwoo's English name is Joe Kim, and he can understand the English language but can only converse in basic English.
He is into various types of fruit juices but his favorite drink is pear juice.
Sunwoo's celebrity friends are from other boybands including OneWe's CyA, Up10tion's Xiao, CLC's Eunbin, and SF9's Hwiyoung.
Watching Japanese anime is one of Sunwoo's favorite things to do during free time. His all-time favorite is "Kimi no Na Wa", also known as "Your Name," which he claimed he watched eight times.
Sunwoo says he isn't picky when it comes to food, but doesn't like eating vegetables. Eel sushi is one of his favorite dishes.
His Myers Briggs Type Indicator personality falls in the ENTP-A category, which stands for Extraverted, Intuitive, Thinking, and Prospecting. The 'A' personality trait would mean the person is assertive.
Appearance
Sunwoo is 5ft 10ins (1.77m) tall, weighs 140lbs (64kgs), and has a lean body. His shoe size is 9. His natural hair color is black, but he's dyed his hair in different colors such as auburn, blond, brown, and orange during promotional activities. He has dark brown eyes.
Net Worth
According to authoritative sources, Sunwoo has an estimated net worth of over $100,000 as of November 2020.