Park Jihoon is a South Korean actor and singer, who rose to fame in 2017 through his participation in Mnet's reality television audition program, "Produce 101 Season 2," and successful debut that ensued as a Wanna One member. Their first extended play, "1×1=1 (To Be One)," and its repackaged version, "1-1=0 (Nothing Without You)," sold more than a million copies combined. After the project boy group disbanded in 2019, he released his solo debut album, "O'Clock." He is also a former child actor, who starred in top-rating historical dramas such as "Jumong" (2006) and "Iljimae" (2008) in minor roles, and musicals including "Peter Pan" (2007), then was later cast in the drama series "Flower Crew: Joseon Marriage Agency" in 2019, in the male lead role.
Just a simple reminder that article is created and owned only by kpopwiki.org. Article cannot be re-published in any other pages or documents. Copyright is protected by DMCA. All found copies will be reported.
Original source: https://kpopwiki.org/the-truth-about-park-jihoon-from-wanna-one-age-height-bio/
Early life and family
Park Jihoon was born on 29 May 1999, in Masan, Gyeongsang Province, South Korea.
He has an older brother; the family moved to Seoul when he was seven. He had been nicknamed "podongie" when he was a child, due to his chubby cheeks.
Educational background
Jihoon attended the National Middle School of Traditional Arts with a major in musical theatre. In February 2018, he matriculated from the School of Performing Arts Seoul, with a major in Broadcasting Arts, then enrolled at Chung-ang University into the Department of Theatre.
Career
First steps
He made his acting debut when he was just about to turn seven, appearing in a minor role of a salt vendor's son in MBC's highly successful historical drama series, "Jumong" (2006- 2007).
He was also cast in small roles in SBS' "One Thousand & One Nights" (2007), MBC sitcom "Kimchi Cheese Smile" (2007-2008), and SBS' period drama "Iljimae" (One Blossom Branch) as a villager's son in 2008. In SBS' historical drama, "The King and I," he played the role of a child about to become a young eunuch. He said the role required a lot of crying, which was something he was really good at, so he got the part!
Jihoon also ventured into musicals, including "Peter Pan" (2007-2009), "The Harmonium in My Memory" (2010), and "Radio Star" (2010-2011) which was the musical theatre adaptation of the 2006 comedy-drama film with the same name.
He appeared in variety shows too, such as the boyband SS501's reality show called "SOS" (2006), in which the idols solved mysteries. Jihoon acted the role of a boy named Seungwoo, who escaped from a cult; his face was blurred to make the story more realistic.
Other shows he was in include "KM Idol World" (2007) in which he beat G-Dragon of Bigbang in a crying game, as he showed off his skills on cue, KBS' "Star Golden Bell" (2008), and Tooniverse's "Just Like That Show" (2011).
His childhood dream of becoming a movie or musical actor changed when he was in eighth grade, as he became interested in dancing, performing as a back-up dancer during Ulala Session's 2012 concert. He also joined a dance competition at school, and won.
He started idol training under SM Entertainment, but left the company for unknown reasons and became a trainee of Fantagio. The agency was planning to debut the boyband Astro at that time, but chances of him being part of it became nil when he sustained a knee injury.
"Produce 101 Season 2"
He was a trainee of Maroo Entertainment when he joined Mnet's reality TV survival series, "Produce 101 Season 2," in 2017.
The show would launch an 11-member boyband chosen from among 101 aspiring idol singers from 54 entertainment agencies in South Korea, through a fan voting system. Mentors helped hone the trainees' skills in singing, rapping and dancing, so they could deliver great stages. The participants performed season two's theme song, "Pick Me," in Mnet's "M Countdown" in March 2017, to promote the show that was scheduled for airing that May. A gif of Jihoon's wink at the end of the performance was uploaded online, and it went viral, earning him the nickname "wink boy."
He easily won the hearts of K-Pop fans, and placed first in popularity during the initial ranking. His catchphrase, 'save you in my heart,' had become a trending topic in social media, and many celebrities used it as a form of "aegyo" (cute expression and gesture) as well, and several companies to market their products or services; it was declared the Best Catchphrase of the first half of 2017 according to the Korea Creative Content Agency, a government agency which oversees the Korean cultural content industry.
He also received several offers for ads and endorsement deals while the show was ongoing.
Jihoon was consistently in the top three every ranking week, that people expected him to be included in the final line-up, and they weren't disappointed as he placed second in the final rankings, with 1,136,014 votes.
Wanna One debut
Jihoon debuted as a member of the project group, Wanna One, under YMC Entertainment on 7 August 2017, at the "Wanna One Premier Show-Con" held at the Gocheok Sky Dome, with their first EP, "1×1=1 (To Be One)" released the next day. It claimed the No.1 spot on the Gaon Album Chart, with over 800,000 cumulative sales, peaked at No.3 on Billboard's World Albums chart, and topped the iTunes Albums Chart in 11 countries. The lead single, "Energetic," topped the Gaon Digital Chart with 2.5 million downloads and 100 million streams, and reached No.6 on Billboard's World Digital Song Sales chart, with 9,000 downloads in the US.
[#박지훈]

[WING-H!ND] 박지훈 'Call U Up' M/V 촬영 비하인드

✔ https://t.co/JTt5HnhotH#ParkJihoon #윙하인드 #WINGHIND #못하는_게_없는_메이만의_박지훈💚💛💖 pic.twitter.com/KfqbffF9YY

— 박지훈 (ParkJihoon) (@Park_Jihoon_twt) April 1, 2021
Jihoon's group received their first No.1 Song of the Week trophy in a music show on the 16th of August, courtesy of MBC Music's "Show Champion", and proceeded to win 14 more trophies from six music programs for the duration of their promotions. The music video (MV) garnered more than 140 million views.
The EP was re-packaged as "1-1=0 (Nothing Without You)", topped Gaon with over 650,000 copies sold, and peaked at No.12 on Billboard's World Albums Chart; Its lead single "Beautiful" topped the digital chart of Gaon with 2.5 million downloads. It was also No.1 on Billboard K-Pop Hot 100, and No.15 on Billboard's World Digital Song Sales chart. The MV had 60 million views.
They were one of the few Korean Pop groups that became million-sellers with their debut album, as the combined sales of the first EP and its re-packaged version exceeded 1.4 million copies. Jihoon's group won the New Artist of the Year award from all major award-giving bodies, and was recognized as the Best New K-Pop Act of 2017 by Billboard.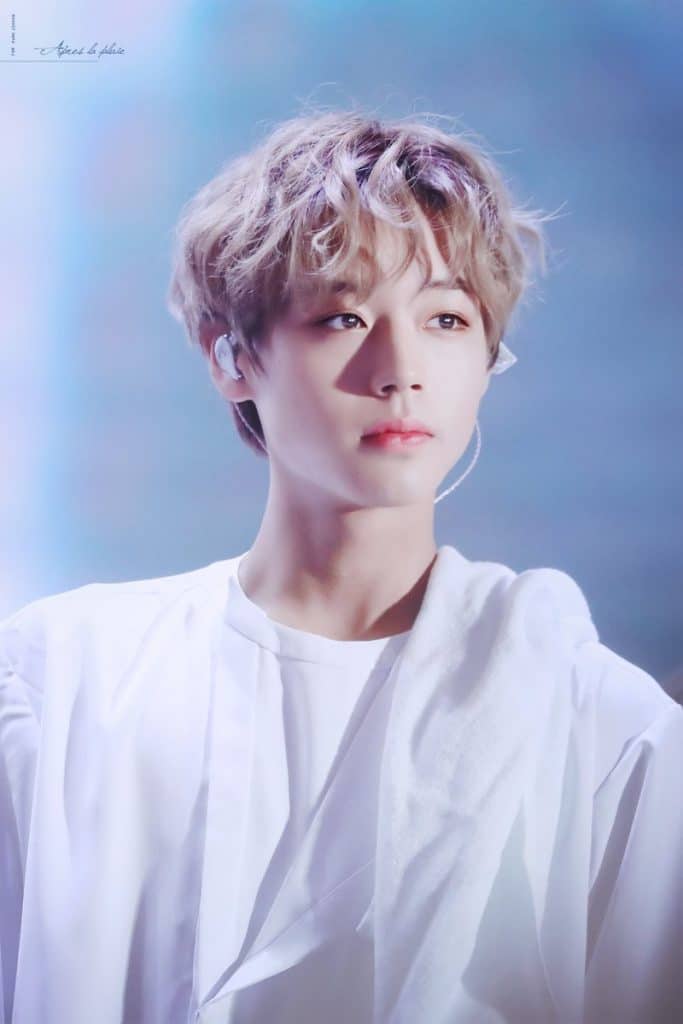 Further success
Their popularity didn't wane at all, as they continued to release chart-topping and platinum-certified albums. "0+1=1 (I Promise You)," released on 19 March 2018, was certified triple platinum by the Korea Music Content Association (KMCA) with 785,000 copies sold. It consisted of seven tracks including the pre-release single "I Promise You (I.P.U.)," "Day by Day," "I'll Remember," and the lead song, "Boomerang," which had 10 music show wins.
Jihoon and the boys headlined the world concert tour called "One: The World" from June to September, starting with a three-day concert in Seoul, then four shows in the US, a dozen in Asian countries, and one in Melbourne, Australia.
Wanna One was divided into four units, each one collaborating with a well-known Korean artist to produce a track. Jihoon with Bae Jinyoung and Lai Guanlin formed the unit called Number 1, and recorded the song "11," produced by rappers Choiza and Gaeko of Dynamic Duo.
It was included in their third EP, "1÷x=1 (Undivided)," released on 4 June 2018, and sold around 645,000 copies, earning double-platinum certification from the KMCA. The lead single, "Light," had seven music show wins.
On 19 November 2018, Jihoon's group released their first studio album, "1¹¹=1 (Power of Destiny)," with the lead single "Spring Breeze," and it was certified double platinum as it sold 730,000 copies.
The project male group's contract was scheduled to end on 31 December 2018, but they still attended year-end shows and award-giving ceremonies until January 2019. They bid farewell to their fans through a four-day concert series called "Therefore" that month.
Solo career
Jihoon returned to his label after the group's disbandment to prepare for his solo debut. His contract with Maroo Entertainment became controversial, when it was revealed that Jihoon reportedly signed an exclusive seven-year contract instead of a trainee contract prior to the survival series, as the former had 'a stronger binding power' with profit distribution already set.
They explained that they had their trainees sign an exclusive contract, as they only chose individuals they planned to debut instead of 'training many and only choosing a select few' so as not to waste resources, and it would inspire the trainees to work harder. However, they didn't disclose contract details.
From February to April in 2019, Jihoon embarked on a fan‑meeting tour in Asia called "First Edition." Before it was over, he released his first solo EP, "O'Clock," on 26 March 2019, which sold about 110,000 copies and charted at No.2 on Gaon. It consisted of six tracks including "US," "The Beginning of," "Would You," and "Young 20" which he co-wrote. The lead single, "L.O.V.E," charted at No.59 on the digital chart of Gaon, and its MV, which was filmed in Prague, had over 13.5 million views. It gave him his first music show win as the No.1 Song of the Week on 5 April 2019, through KBS' "Music Bank."
His second EP, "360," was released in December, and it also peaked at No.2 on Gaon, with over 100,000 copies sold. It had seven tracks including "Whistle," "Hurricane," and "Still Love You." The title track only charted at No.138 on the digital music chart, and its MV attracted 2.9 million views. Jihoon also held a series of shows across Asia that month for his fan meeting, "FanCon Asia Tour."
"The W" released the following year in May was his third EP, and it sold 85,000 copies and charted at No.5 on Gaon. It contained six tracks including "On The Rise," "Driving," "Paradise," and the lead track "Wing," which reached No.109 on the Gaon Digital Chart.
"Message" was Jihoon's first studio album released in November 2020, and it peaked at No.9 on Gaon with 80,000 copies sold in South Korea. Various artists were featured on his 10-track album, such as the female duo Sweden Laundry in "Scenario," rapper Punchnello in "Dress Code," and Penomeco in "Hit It Off." The lead single, "Gotcha," charted at No.102 on Gaon. He held an online solo concert, "Message," in December.
Most recently, in March 2021 he released the single, "Call U Up," featuring R&B artist Lee Hi, and produced by the hip-hop artist Primary for the global K-Pop entertainment platform, UNIVERSE.
As an actor
Jihoon returned to the small screen as one of the male leads in JTBC's historical romantic comedy, "Flower Crew: Joseon Marriage Agency," which aired for 16 episodes from September to November 2019. He played the role of Go Youngsoo, who was the fashion and beauty consultant of the best match-making agency in Joseon.
He then starred as the male lead in the 30-episode teen drama web series "Love Revolution," which aired on Kakao TV from September to December 2020, and sang one of the soundtracks entitled "Midnight." He has been cast to play the male lead role in KBS2's coming-of-age drama series, "Blue Spring From A Distance," set to air in June 2021.
Personal life
Jihoon is 21 and single. He's apparently interested in dating someone who relies on him, and looks only at him.
Hobbies, favorites, rumors, and interesting facts
Gaming is his main hobby.
In February 2021, Jihoon's supposed lawyer disclosed that in 2017, a netizen (online user) accused the idol of bullying him when they were in middle school. However, it turned out that the "victim" was a 27-year-old office worker who had no relation to the idol whatsoever. Jihoon allegedly requested strict action to be taken against the person who falsely accused him.
In January 2018, a video clip began circulating online of a guy, initially thought to be a staff member, aggressively pulling Jihoon's hair for the idol to take his seat in the airplane. Wanna One's agency clarified the misunderstanding, and said that it was fellow member Woojin who made the 'playful gesture', because he wanted Jihoon to sit beside him. Both apologized for what happened that caused their fans to worry.
In August 2018, a Wanna One manager assigned to Jihoon was thought to be a "sasaeng" (obsessive or crazy fan) based on her rude behavior during a fan-signing event of the boyband. A fan shared her story of how the manager took her 'phone and looked through it without her permission, and then snatched the gift she gave to Jihoon as he was checking it out, and returned it to her. Although gifts weren't allowed, other managers returned them politely to fans whenever it happened. Other fans shared similar stories regarding the manager.
Jihoon sustained cuts to his hand due to sasaengs his group encountered while they were on their way to "Immortal Song" for a TV recording, without proper security present. Fans surrounded them and tried to get close enough to touch them, with Jihoon ending up with deep cuts in his middle finger.
Appearance
Jihoon is 5ft 7ins (1.73m) tall, weighs 135lbs (61kgs), and has a lean build. He has black hair and dark brown eyes. His shoe size is 275mm.
Net worth
Jihoon has an estimated net worth of $2.5 million, as of March 2021 according to sources.