Nakamoto Yuta is a Japanese singer-dancer based in South Korea, who became known when he debuted as one of the members of the Korean popular (K-Pop) boyband, NCT 127, in 2016.  His group is the Seoul-based sub-unit of Neo Culture Technology, formed and managed by SM Entertainment, which made him the first Japanese artist under the label. NCT has been called million-sellers in the K-Pop music industry after the release of their album "NCT 2020 Resonance Pt. 1," which sold close to 1.5 million copies.
Just a simple reminder that article is created and owned only by kpopwiki.org. Article cannot be re-published in any other pages or documents. Copyright is protected by DMCA. All found copies will be reported.
Original source: https://kpopwiki.org/nakamoto-yuta-nct-age-height-weight-girlfriend-profile/
Early Life and Family
Nakamoto Yuta was born on 26 October 1995, in Osaka, Japan. He's the middle child and only son of Nakamoto Tatsuo and Nakamoto Sayuri; he has two sisters named Momoka, born in 1994, and Haruna born in 2000. He was quite an active child growing up, and loved to hang out with his friends playing all day long.
At the age of five, he developed a love for soccer, and played the sport until he was 16 years old, wanting to become a professional soccer player someday, but when he saw a performance by the South Korean boyband, DBSK, his interest shifted to music and dancing. He would even search for audition notifications in magazines, but kept it a secret from his sisters as he was embarrassed. His family didn't know that his interest in music would later on become very serious.
Educational Background
He attended the Yashima Gakuen University – International High School, a private distance learning institute in Nishi-ku, Yokohama, Kanagawa, Japan.
Career
When Yuta heard of the global audition that SM Entertainment, one of so-called South Korea's Big Three, was holding in Japan in 2012, he was one of the many hopefuls who went to participate. He never told anyone from his family about it, but they eventually learned of it when he passed the audition.
At the age of 16, he needed his parent's permission to go to South Korea and pursue a career in the K-Pop industry. His parents were surprised at his determination, and were reluctant at first in allowing him to go to another country to receive training, where he didn't even know the language, and because he was quite young. It was the first time he saw his father cry.
First Steps – Training and Debut (2013 – 2016)
Yuta started learning the Korean language back in Osaka, but it wasn't enough, so he studied harder when he landed in Seoul in 2013. He would even write his Korean lessons on little stick-on note pads and post them up on the bathroom walls. He could barely hold a decent conversation in Korean when he started his idol training at SM Entertainment, but he can now make jokes using the language.
He was first introduced to the public as part of the pre-debut training group SM Rookies, in December of 2013.
For three months in 2014, Yuta was seen in the variety show of his senior labelmates called "EXO 90: 2014." As part of his training, he was featured in Chanyeol's music video of the remake version of the H.O.T. song, "Light," and Tao's MV of the cover version of Jo Sung Mo's "Do You Know."
Due to his funny personality and sharp mind, in July 2015 he became a regular cast member in the variety show "Abnormal Summit", which featured non-Korean men discussing mostly Korean culture from the perspective of foreigners living in South Korea. After five months, he left the show in December 2015 to focus more on his music career, in preparation for his official debut.
After training for over three years, Yuta officially debuted as one of the members of the second sub-unit of the boyband Neo Culture Technology called NCT 127 on 1 July 2016 – the 127 in the name refers to the longitude co-ordinate of the city of Seoul.
They released their first extended play (EP) "NCT #127," with seven tracks including two lead singles, "Firetruck" and "Switch." The album entered the South Korean Gaon Album Chart at No.2, but after two weeks it reached No.1, with close to 120,000 units sold. It also peaked at No.2 on the US Billboard World Albums chart, and No.79 on the French Digital Albums chart.
"Firetruck" did better on the charts than "Switch", with around 30,000 downloads, and made it on Billboard's World Digital Song Sales chart at No.2. The official music video (MV) of the song was posted on YouTube on 7 July 2016, and gained over 37 million views.
He was seen in the reality television series "NCT Life," produced by his label to let the fans know more about all the members. He was in all seasons of the show including "NCT Life in Bangkok," "NCT Life in Seoul," "NCT Life: Team Building Activities," and "NCT Life: Korean Cuisine Challenge."
In November 2016, Yuta joined the variety show "Idol Party: Under the Sky Without a Mother" as one of the main cast, along with veteran TV hosts Park Mi Sun and Kim Jun Ho. He left the show in January 2017 in time for the release of a new album.
With the success that Yuta's group achieved in their debut year, they took home the New Artist of the Year award from major music award-giving bodies including the Mnet Asian Music, Golden Disc, and Seoul Music Awards.
Commercial Breakthrough with "Cherry Bomb," First Music Show Win, KCON2017 (2017)
In 2017, Yuta and his group released two extended plays – "Limitless" released on the 6th of January and "Cherry Bomb" on the 14th of June. While both of them sold more than 170,000 units, it was the latter that gave them a commercial breakthrough, with its title track, "Cherry Bomb" peaking at No.37 on the Gaon Digital Chart, which was a far cry from the No.103 ranking that their debut single achieved.
3 years ago 💚 #YUTA

( 180316 )

NCT 127 on Night Night pic.twitter.com/Gkbtbrqn4a

— ً (@nytfiles) March 15, 2021
It was included by Billboard and Idolator on their annual lists of The Best K-Pop Songs of 2017 at No.18 and No.25, respectively. The song also gave them their first music show trophy as the No.1 Song of the Week, on 22 June 2017 from Mnet's "M Countdown."
Yuta went overseas to perform in major cities along with his group for the annual Korean Convention music festivals, also known as KCON2017, including Mexico in May, New York in June, and Los Angeles in August.
Platinum Albums, Japanese Debut, Billboard 200 Entry, and US Promotions (2018)
In the first quarter of 2018, all the sub-units of NCT came together for its first full-length studio album, "NCT 2018 Empathy", on 14 March 2018 with 14 tracks, mostly singles that each unit released since their debut. The album was commercially successful with over 200,000 pre-orders, and eventually sold over 335,000 physical units, giving them their first Platinum certification from the Korea Music Content Association (KMCA) for selling more than 250,000 copies.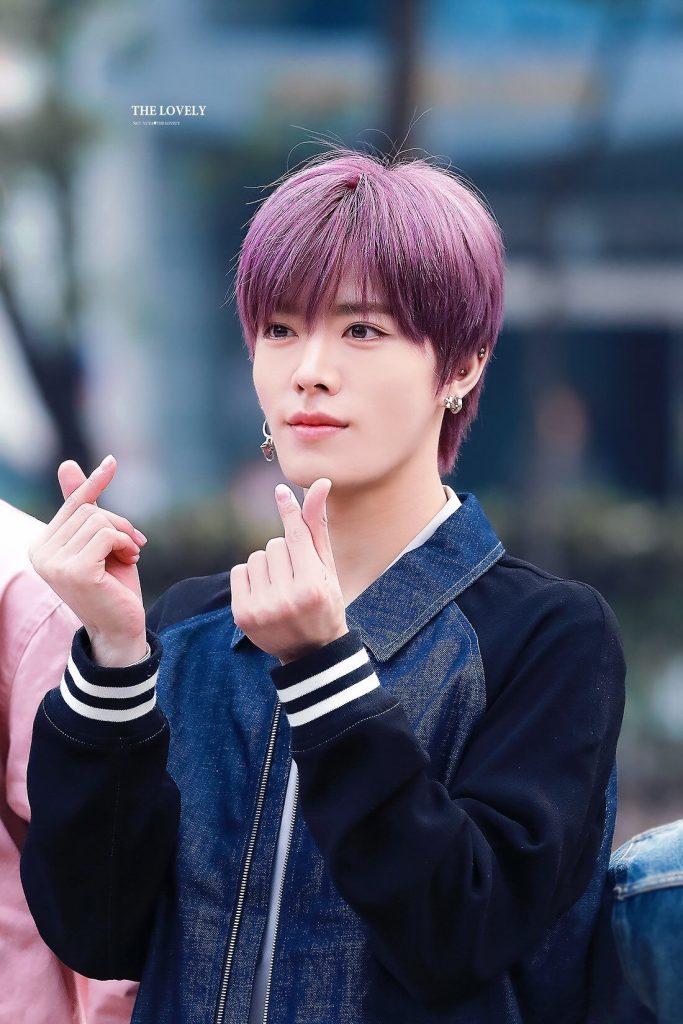 On 23 May 2018, Yuta and his unit went to Japan for their official debut, along with the release of their first Japanese EP entitled "Chain." It peaked at No.2 on the Japanese Oricon Album Chart, and No.8 on Billboard's World Albums Chart. It has since sold more than 55,000 physical copies and about 750 digital copies; the title track also did well on the charts, as it peaked at No.21 on the Oricon Singles Chart.
In October 2018, NCT 127 released their first full-length studio album, "Regular-Irregular," and achieved commercial success both in South Korea and the US. The album debuted at No.1 on the Gaon Album Chart, and No.86 on the US Billboard 200 Chart, an achievement that only a few K-Pop artists can add to their résumés. It sold close to 310,000 copies in South Korea and was certified Platinum by the KMCA. As a sub-unit member, this was Yuta's first Platinum album but his second as a member of NCT.
NCT 127 also went to the US to promote their music, after they were showcased in the Apple Music streaming platform as their "Up Next" featured artist for October 2018. They made their debut US TV appearance in "Jimmy Kimmel Live," performing the English versions of the songs "Cherry Bomb" and "Regular", and in November, Yuta and the boys were also invited to perform in the ABC special, "Mickey's 90th Spectacular TV".
To further cater to the American audience, they released the repackaged album entitled "Regulate" in November 2018, which included the lead track "Simon Says" – while the song only received moderate success in South Korea, it was well appreciated in the US, and reached No.1 on the US Billboard World Digital Song Sales chart.
World Tour, Platinum and Million Certification, Global Promotions (2019 – 2020)
Yuta became even busier in 2019, as his group embarked on their first world tour, "NEO CITY – The Origin."
When it was announced in December 2018, it was just supposed to be an Asian Tour, but requests from other continents came, and they obliged the fans. From January to March 2019, they had 16 shows in Asia starting in Seoul. The second leg was from April to May with performances in 10 cities in North America, and in June they performed in five European cities. The last leg of the tour was dedicated to Asian countries again.
To reach more fans in the US and other countries, Yuta's group signed up with Capitol Music Group and Caroline Distribution in April 2019. As a result, NCT 127 was seen in American shows such as "Strahan and Sara," "The Today Show," and "Good Morning America." They performed "Superhuman," the lead track of their fourth Korean EP "We Are Superhuman," which was released in May 2019. It topped both the South Korean charts and the Billboard World Albums Chart, but most importantly the album debuted at No.11 on the Billboard 200 chart.
The EP sold close to 310,000 units in South Korea – for which the group received another Platinum certification from the KMCA – more than 9,000 in Japan, and around 25,000 units in the US.
With the commercial success of their album, Yuta and his group performed in international events such as the Global Citizen Festival in September 2019 and Macy's Thanksgiving Day Parade 2019 both held in New York, and MTV Europe Music Awards 2019 in Spain.
In 2020, all public events were canceled and traveling was restricted due to the pandemic caused by the Covid-19 virus. His group released their second full-length studio album "Neo Zone" on 6 March 2020, consisting of 13 tracks with "Kick It" as the lead track. It peaked at No.5 on the US Billboard 200 Chart with close to 200,000 album-equivalent units sold, No.1 on the Gaon Album Chart with almost 900,000 units sold, and No.1 on Billboard's World Album Chart.
They were awarded triple platinum certification by the KMCA and eventually sold over a million units, making it the group's first million-seller album.
Their second world tour was canceled due to the pandemic, so in May 2020 they just held an online concert, which attracted around 105,000 virtual attendees from 129 countries
NCT as a whole, with all the sub-units participating, released two full-length studio albums. The first, "NCT 2020 Resonance Pt.1" was released in October 2020. It charted in several countries including at No.1 in South Korea, No.2 in Japan, No.26 in Canada, and No.36 in the UK. The album made it onto five Billboard charts, Billboard 200 at No.6, World Album at No.1, Heatseekers Album at No.5, and Top Sales at No.1, also topping iTunes charts in 33 countries.
The album became the boyband's most commercially successful album to date, with close to 1.5 million units sold in South Korea, over 140,000 units in Japan, about 120,000 units in China, and around 40,000 units in the US. They were given a million-seller certification by the KMCA.
After a month, they released the second album, "NCT 2020 Resonance Pt.2," and the sales results were almost the same as the previous one, with over 1.2 million units sold. The KMCA again awarded them with the million-seller certification for this achievement.
Personal Life
Yuta is currently single, as there is no news about him dating anyone. If he decides to date, it would be someone about 15cm shorter than him, with short hair, an emphatic personality, and who doesn't act as if she's the prettiest in the room.
He resides in a dormitory provided by his label, sharing the upper floor with his bandmate, Taeil.
200316 NCT127 '영웅 (英雄; Kick It)' Vertical Video

( 1 year ago ) 😭💚#YUTA #유타 pic.twitter.com/pqORGJU1Dn

— ً (@nytfiles) March 15, 2021
Hobbies, favorites, rumors, and interesting facts
Yuta had earned many nicknames throughout his training years and as a K-Pop idol, such as Osaka Prince, Guardian of Takoyaki, Yakisoba Prince, and Takoyaki Prince.
His favorites: bento and takoyaki (Japanese food), tteokbokki and crab meat fried rice (Korean food), watermelon (fruit), green tea cake (dessert), dog (animal), sci-fi (movie genre), yellow (color).
Yuta loves everything about Christmas, and it's his favorite holiday.
Just like his father, he sleeps early if possible, and wakes up early each morning.
Yuta has a thing for vegetable drinks, and consumes a glass every day.
Appearance
Yuta has black hair and dark brown eyes, is 5ft 9ins (1.76m) tall and weighs around 130lbs (60kgs) with a lean body. His shoe size is 9 (265mm).
Net Worth
According to authoritative sources, Yuta has an estimated net worth of close to $1 million as of March 2021.