Who is Lee Felix (Stray Kids)?
Lee Felix (South Korean Lee Yong-bok) was born in Seven Hills, New South Wales, Australia on 15 September 2000 – his zodiac sign is Virgo and he holds Australian nationality. He is a rapper and a singer. perhaps best known for being one of eight (initially nine, but Woojin left in October 2019) members of the boy band Stray Kids.
Just a simple reminder that article is created and owned only by kpopwiki.org. Article cannot be re-published in any other pages or documents. Copyright is protected by DMCA. All found copies will be reported.
Original source: https://kpopwiki.org/lee-felix-stray-kids-age-height-girlfriend-net-worth-wiki/
Lee's early life and school
Lee was raised in Seven Hills alongside his older sister Rachel and his younger sister Olivia by their South Korean father who is an engineer, and their South Korean mother who is working at a local telecommunications company.
Lee's interest in singing and rapping became stronger while he was attending the Catholic school St Patrick's Marist College, as he was a member of the school's drama group and sang in nearly all the plays performed there. In 2016 at the age of 16, Lee was walking through a shopping mall with his friends and was noticed by a scout, who asked him if he would be willing to attend a JYP Entertainment audition held in Australia. He was one of the boys chosen at the audition to become members of the new JYP band Stray Kids, so Lee had to fly to South Korea on the same day as another Stray Kids member, Hwang Hyunjin, but because he was still studying, he postponed it until he was done with his exams.
Once in South Korea, he became more proficient in the language, and joined the reality survival TV show "Stray Kids", but was actually removed from the band because he wasn't as good a singer as the rest of the boys, but was eventually given a second chance, and allowed to stay a member of Stray Kids.
Career as a singer and Stray Kids band
The band Stray Kids released their debut music video "Hellevator" on 17 October 2018, and their debut extended play (EP) shortly after that entitled "Mixtape". It was made of seven tracks solely created by the band members, and was a big success as it reached #2 on Billboard's World Albums Chart, as well as on Gaon's Album Chart.
The band's first showcase "Stray Kids Unveil (Op. 01: I Am Not)" was held on 25 March at Jangchung Arena in Seoul, South Korea, and their second EP "I Am Not" followed a day later, reaching #4 on Gaon's Album Chart and selling over 55,000 copies in a month. After their initial success, Stray Kids were invited to perform at KCON Japan 2018, before holding their second showcase "Stray Kids Unveil (Op. 02: I Am Who)" at Kyung Hee University's Grand Peace Palace on 5 August, followed by the release of their EP "I Am Who" a day later. Their third showcase "Stray Kids Unveil (Op. 03: I Am You)" was on 21 October, held at Olympic Hall, then on 22 October, the boys released their new EP "I Am You".
They came up with their new series "Cle" in February 2019 – the first EP in the series "Cle 1: Miroh" on 25 March 2019 and for the EP's lead single "Miroh" were presented with their first award. The second EP in the series "Cle 2: Yellow Wood" came out on 19 June, with "Side Effects" the EP's lead single. They started touring around the world on 23 November, with their first performance being at Olympic Hall in Seoul, and the boys announced that their next EP "Cle: Levanter" would be released on 25 November. However, Woojin left the band on 28 October for unknown reasons, and the EP's release was moved to 9 December.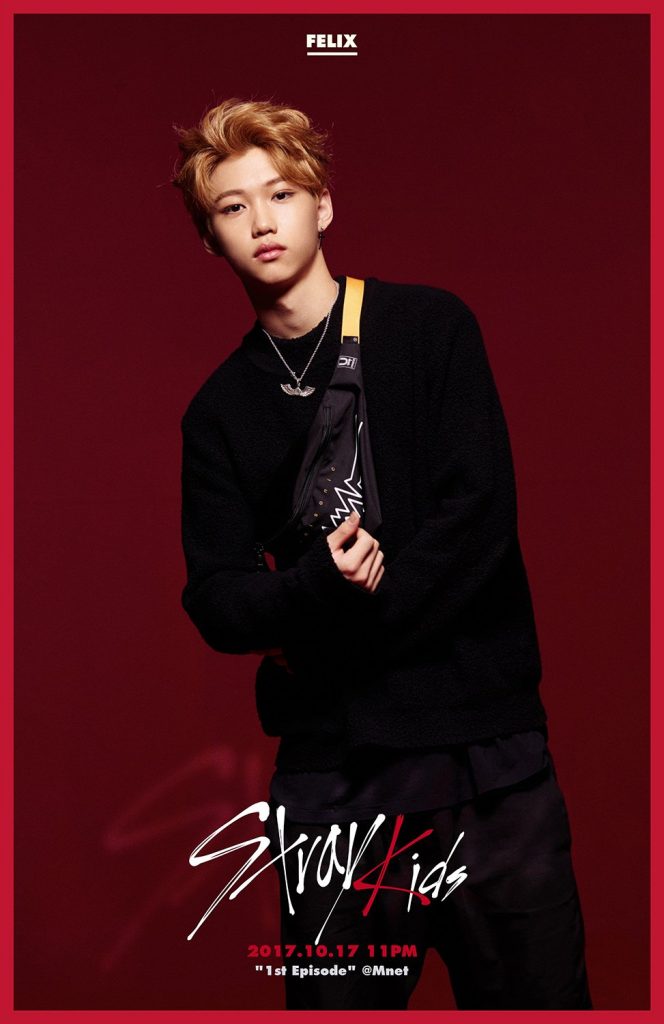 Their Mixtape Project started on 26 December 2019, with the release of the song "Mixtape : Gone Days", and the boys sang English versions of their songs "Double Knot" and "Levanter" on 24 January 2020, the in Japanese for the first time on 18 March 2020 with their compilation album "SKZ2020", and on 26 March 2020, their second song in the Mixtape Project entitled "Mixtape : On Track" was heard. The creators of the anime "Kami no To-Tower of God-" asked Stray Kids if they could produce a Japanese song to serve as its theme song, and "Top" was released on 3 June 2020, gaining good reviews and critiques – the song was later translated into English and Korean. Stray Kids' debut full-length studio album came out on 17 June 2020, called "Go Live".
Since the launch of their careers, the boys have been working as models too, and endorsing a number of popular brands such as Jambangee Jeans and Ivy Club. They modeled for the Youth Brand Festival in July and August 2018, and in September became the ambassadors of Lotte Duty Free. "Pro-Specs" Korean sportswear invited the boys to be their models on 16 October 2019, while they also became ambassadors of the Talk Talk Korea Contest.
Lee is also a bit of a TV personality, as he hosted the TV show "Pops in Seoul" from July 2019 to January 2020, when he had to stop because of his obligations with Stray Kids.
Love life and girlfriend
Lee hasn't talked about any girls he might have dated, and it's most likely that he won't be talking about any in the future, as relationships aren't allowed for rookie artists because it might have negative effects on the popularity of their bands. However, there is a picture on Facebook featuring Lee with a huge plush bear which he allegedly bought to give to his girlfriend. His fans have talked about how lucky his girlfriend is, and although Lee wrote about how the bear is for him rather than for his (supposed) other half, many of his fans still believe that he is indeed seeing someone, but can't admit it because of the obligations he has with his band.
It is believed that Lee hasn't been in a long-term relationship yet, as he is waiting for the right girl.
Interests and hobbies
Felix was very interested in martial arts and a variety of other sports while growing up, and began taking taekwondo lessons at the age of five; today he's the holder of a third day black belt, having entered numerous competitions and won several. He is an avid swimmer, and competed at Swimming Carnival 2015 where he finished second. He is a huge fan of soccer, and occasionally plays it with his friends from Stray Kids. In his spare time, he likes to listen to music (favorite artist Ariana Grande and favorite song "A Little Breaver" by New Empire), dance or go shopping, and one of his main hobbies is travelling – Lee has been to the US on several occasions, while he's also visited many European countries, including England, France and Sweden among others.
Autumn and winter are his favorite seasons as he is a not a big fan of hot weather. Lee likes to taste various cuisines and eat a variety of foods, with rice cakes being his favorite but disliking spicy food. He likes to watch movies, but cannot watch horror films – he once watched "IT: Chapter 2" and later had nightmares in which he saw the clown trying to kill him.
Age, height and net worth
Lee's age is 19. His height is 5ft 7ins (1.71m), his hair color is black although he dyes it blonde (as well as other colors), and his eyes are brown. As of July 2020, Stray Kids' net worth is estimated at over $1.4 million, making Lee's part around $175,000.