Yugyeom is a South Korean singer-songwriter and dancer, who gained fame when his Korean Pop (K-Pop) boyband, Got7, released its first extended play "Got it?" which debuted at No.1 on Billboard's World Albums Chart in 2014 and No.2 on the South Korean Gaon Album Chart. By 2020, the group has accumulated a total of five platinum certifications from the Korea Music Content Association (KMCA).
Just a simple reminder that article is created and owned only by kpopwiki.org. Article cannot be re-published in any other pages or documents. Copyright is protected by DMCA. All found copies will be reported.
Original source: https://kpopwiki.org/kim-yugyeom-got7-age-height-family-net-worth-tattoo/
Early Life and Family
Kim Yugyeom was born on 17 November 1997, in Seoul, South Korea. Due to his father's work, he and his older brother were raised by his parents in Saudi Arabia, as they lived there for quite some time. When they finally returned to South Korea, his family settled in Namyangju-si, Gyeonggi-do, considered his hometown.
Growing up, he was always interested in music and dancing, and oftentimes, would watch dance videos at home after school, and instead of studying he would mimic dance moves from the videos. When Yugyeom showed seriousness in pursuing a career in the K-Pop industry, his mother was initially against it, and tried to convince him to just focus on his studies, but eventually relented, and allowed him to undergo training.
Educational Background
He went to Donong Elementary School and Migeum Middle School, then matriculated from Hanlim Arts High School. Yugyeom is currently enrolled at Daekyung University, studying for a Bachelor's degree in Performance Arts.
Career
Yugyeom was first noticed by a talent scout when he won in a dance competition, and was then given an opportunity to audition at JYP Entertainment, an agency founded by Park Jin Young in 1997, and one of the biggest in South Korea, along with YG Entertainment and SM Entertainment. He passed the audition and in 2010 started training with five other boys, namely Mark, Jinyoung, JB, Bambam, Jackson, and Youngjae.
For the next four years, he trained continuously under the watchful eyes of Park Jin Young and JYPE's elite instructors, as the agency prepared them for launch as their new boyband. The group was initially hyped as Get7 but it didn't sound right, so the JYPE founder changed it to Got7, which means 'seven lucky boys coming together', a name derived from one of JYPE's past successful boybands, g.o.d., a first-generation K-Pop group temporarily called Got6.
— yugyeom pics (@yugypics) December 31, 2020
First Steps – Debut in South Korea and Japan (2014)
On 16 January 2014, Yugyeom debuted along with his group with the release of their first EP entitled "Got it?", consisting of five tracks including "I Like You," "Hello," "Like Oh," and the lead track, "Girls Girls Girls." It peaked at No.2 on the Gaon Album Chart with over 51,000 units sold, and debuted at No.1 on Billboard's World Album Chart. The EP also did well in Japan, with over 6,500 units sold.
Yugyeom and the boys incorporated b-boying along with martial arts tricking in their dance choreography, which helped them gain more public attention, and were compared to their label mate, 2PM, known for their acrobatic dance moves. It was considered a successful debut that Japan's Sony Music Entertainment recognized immediately the potential in them, and had the boys signed to a contract in handling the group's future Japanese promotions.
After three months of promotion in South Korea, they headed to Japan and were given a debut showcase entitled "Got7 Showcase 1st Impact in Japan" on 4 April 2014, at Ryogoku Kokugikan Sumo Stadium in Tokyo, then held a second live showcase in Osaka during the following week. Before the year ended, the group returned to Tokyo and held their first Japan Tour entitled "Got7 1st Japan Tour 2014", and released their first Japanese song, "Around The World."
Six months after their debut, the group released another EP entitled "Got Love" on 23 June 2014, consisting of eight tracks with the lead track "A," and this time it showed a lighter and brighter side of the group, instead of the heavy martial arts tricking dance moves. It went to the top of the Gaon Album Chart with over 60,000 units sold, while it peaked at No.6 on Billboard's World Album Chart.
Yugyeom was busy the whole of his debut year as Got7 released its first full-length studio album, "Identity," on 18 November 2014. It has 11 tracks, and the lead track, "Stop Stop It" was performed in several music shows.  The album peaked at the top of the Gaon Album Chart with over 70,000 units sold, and No. 6 on Billboard's World Album Chart.
They capped their debut year with two Best New Artist awards from both Seoul Music and Golden Disk.
Commercial Success, 1st Music Show Win and Japanese 1st Studio Album (2015-16)
Yugyeom and the boys continued with a full schedule in 2015. JYPE wanted the boys to try out acting to expand their market reach, and from January to March they produced a web drama fantasy series entitled "Dream Knight." The boys acted along with Song Ha Yoon, Choi Woo Shik, and other label mates, accumulating 13 million views, and being rewarded with Best Drama and Rising Star awards from the K-Web Fest in 2015.
The other half of the year was spent on releasing two more EPs – "Just Right" and "MAD." The former was released in July, peaking at No.3 on the charts with over 90,000 units sold, and the latter in September, which topped the charts also with over 90,000 units sold. Yugyeom and the boys finally achieved their first music show win for the lead track, "If You Do," from SBS MTV's "The Show" on 6 October 2015, and returned to win it again for two consecutive weeks.
They continued to fly high in 2016, as they started the year in February by releasing a full-length Japanese album, "Moriagatteyo," consisting of 16 tracks, 12 of which were original Japanese songs and the remaining four Japanese versions of lead tracks from South Korean EPs and studio album. It peaked at No.3 on both the Japan Oricon Album Chart and Billboard's Japan Hot Albums with over 30,000 units sold. Another Japanese EP, "Hey Ya" was released in November, and it also peaked at No.3 on the Oricon Chart and No.2 on Billboard's Japan Hot Albums with almost 45,000 units sold.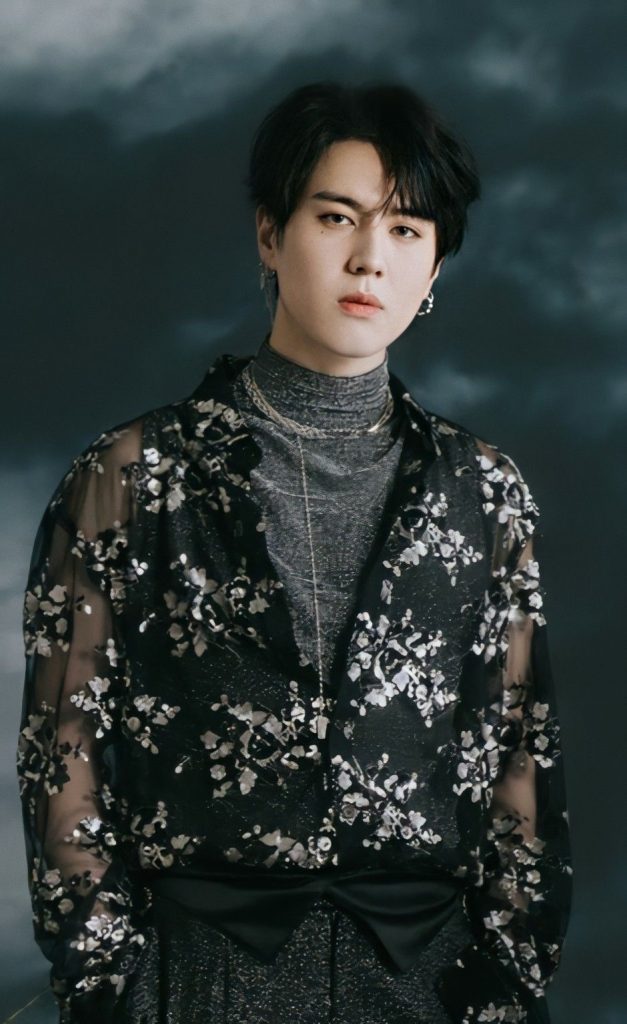 Back in South Korea, Yugyeom and Got7 never had a break, as they released their fifth EP, "Flight Log: Departure," on 21 March 2016, the first of their Flight Log Series. It has eight tracks including the lead tracks "Fly" and "Home Run," along with "See The Light," which Yugyeom composed with bandmates Mark and Bambam. It peaked at No.1 on the local charts, and was their first release to pass the 100,000 mark of units sold, actually almost 190,000 by the end of the year. The EP has 7,000 units sold in the US too, as it peaked at No.2 on Billboard's World Album Chart. It also gave the group five trophies for Top Song of the Week from various music shows, including SBS' "Inkigayo," MBC's "Music Core," Mnet's "M Countdown," and SBS MTV's "The Show." It was the commercial breakthrough that they had all been waiting for.
It was followed up by their second full-length album, "Flight Log: Turbulence," released in September, with 13 tracks including the lead track, "Hard Carry," along with "No Jam," which he helped compose. It was even more successful than their previous EP, as it peaked at No.1 on both the Gaon Album and Billboard's World Album Charts, with totals of 225,000 units sold in South Korea and more than 2,000 in the US.
Further Success – Certified Platinum Albums and World Tour (2017-2019)
The group continued releasing EPs and albums both in South Korea and Japan from 2017 to 2019. All their South Korean releases reached No.1 on the Gaon Album Charts, and most of them had more than 300,000 units sold. Four of them were even certified platinum by KMCA, such as "Eyes on You," the eighth EP released in March 2018 (338,000); "Present: You," third album in September 2018 (333,000); "Spinning Top," ninth EP in May 2019 (316,000); and "Call My Name," tenth EP released in November 2019 (302,000).
In 2019, they held their third world tour entitled, "Keep Spinning," which ran from June to October, beginning in Seoul and performed in four other continents including the US (5 shows), Latin America (2 shows), Oceania (2 shows), and Europe (5 shows). It was one of the busiest years for Yugyeom and his bandmates, and the boys were so tired because the concert was physically strenuous, that they would often take vitamins as each of them needed to take care of their bodies. The mental stress can also be exhausting, and the boys knew that they needed to adopt the mindset they had before their debut, to get past all the distractions around them.
Their hard work paid off as they ended the year with a Grand Prize or Daesang Award – Performance of the Year from the 2019 Asia Artist Awards along with the No.4 spot on the Year-End Social 50 Artist on the Billboard Chart 2019.
2020 Activities – Another Certified Platinum Album and Songwriting Credits
Due to the pandemic caused by the Covid19 virus, most of Got7's activities were halted, including the continuation of the world tour. To make up for it, JYPE released the group's 11th EP entitled "Dye" on 20 April 2020. It has six regular tracks including the lead track, "Not By the Moon," "Aura," "Love You Better," and "Trust My Love." They also included four bonus tracks which were mostly composed by the boys. They held a live online showcase through the Korean Naver V Live app, and performed four songs from the album. Online worldwide viewers reached almost 1.8 million during the showcase, which they followed-up with two-month TV promotions by performing in popular music shows – they won three "Top Song of the Week" trophies for the lead track.
The EP debuted at No.1 on the Gaon Album Chart, and sold over 160,000 units on the first day alone.
Yugyeom and the boys broke their own personal records by selling 280,000 copies in the week after release, and to date has sold over 460,000 units and counting. It also peaked at No.4 on Billboard's World Album Chart, plus giving them another Platinum certification from the KMCA.
On 30 November 2020, they released another full-length studio album entitled "Breath of Love: Last Piece." It has 10 tracks including two lead tracks, "Breath," and "Last Piece," with the song "Thank You, I'm Sorry," which Yugyeom helped compose. The sales result has yet to be announced, as the charts are busy rounding-up the year-end tally.
Yugyeom has been part of the creative process of Got7's discography as lyricist and composer. He has been credited for 21 songs by the KMCA as of November 2020.
Personal Life
He is officially single, as there is no news or rumors that he is dating anyone right now.
The dating ban is no longer in effect as it has been six years since his debut. He doesn't live in the company dorm anymore, but has one of the JYPE producers for a roommate since he's quite afraid to live alone.
Hobbies, favorites, rumors, and interesting facts
His nickname is Brownie.
Yugyeom's favorites: black and yellow (color), hip hop and R&B (music genre), Chris Brown and G-Dragon of Bigbang (artists), bulgogi and samgyeopsal (Korean food).
His celebrity friends are Jungkook of BTS, Cha Eunwoo of Astro, Jaehyun of NCT, and Seventeen's Mingyu, DK, and The8. They would often communicate via an online chat group.
Yugyeom can converse in Japanese.
His motto: "Practice makes perfect. So let's practice until the end."
— yugyeom pics (@yugypics) December 31, 2020
Appearance
Yugyeom is 6ft (1.83m) tall, weighs 149lbs (68kg), and has a lean muscular body. His shoe size is 9. He has black hair and dark brown eyes. His body has seven known tattoo markings:
A Star Dandelion, his favorite flower, placed on the right side of the body, which he mostly used as his personal logo as can be seen on his Instagram and Soundcloud accounts.
'I'm not like that,' a line from his self-composed song, "No Way," can be found on the left side of his body.
An Ox with roman numerals XCVII representing his birth year and a Chinese zodiac sign placed on one of his arms
The phrase, 'Trust Me,' on one of his upper arms, and a green bird placed on top of the words representing the group's fandom.
A graphical representation of the Cross and wings is on his back.
The word 'TRUTH' is on one of his biceps, a tattoo he shares with Mark.
Net Worth
According to authoritative sources, Yugyeom has an estimated net worth of $2.5 million as of December 2020.