JB is a singer-songwriter, dancer, actor, and music producer from South Korea, who rose to prominence for being the leader of the Korean Pop (K-Pop) boy group, GOT7.
Just a simple reminder that article is created and owned only by kpopwiki.org. Article cannot be re-published in any other pages or documents. Copyright is protected by DMCA. All found copies will be reported.
Original source: https://kpopwiki.org/jb-got7-age-height-girlfriend-net-worth-plastic-surgery/
Early Life and Family
JB was born Im Jae Beom on 6 January 1994, in Goyang City, Gyeonggi-do, South Korea. His father is a former KBS anchorman, Im Taek-Geun. He is an only child. When he was little, he would be very afraid when his father got drunk because it would mean his parents would start to fight. This would often happen, so it led to a divorce. His mother remarried and he lived with his mother and stepfather from then on. At first, he was angry at his father, but as he gets older, he has chosen to just understand him. The family's last name can either be spelled as Im or Lim due to the Korean's unique way of writing and enunciating their names.
Education
He went to Gwansan Elementary School and then attended Goyangjeil Middle School. JB matriculated from Sewon High School, and decided to take Film as his major in Geonjuk University, but is currently on school leave due to his K-Pop promotions.
Career
Back in 2009, JB was invited outside the restroom of the venue of a breakdancing event to an open audition hosted by JYP entertainment, and he decided to join. The talent management agency is regarded as one of the 'big three' entertainment companies in South Korea (the other two are SM Entertainment and YG Entertainment). He successfully competed for a spot in the training pool, and tied for first place with another GOT7 member Jinyoung.
First Steps
For three years he underwent rigorous training in singing, dancing and acting, and even attended language classes for future global promotions. JB wasn't keen on singing at first, and focused more on dancing and acting, until he realized the importance of taking singing lessons.
Debut
As an Actor
Instead of debuting as a singer first before going to acting – as most K-POP artists do – JB did it the other way around. He debuted as an actor in 2012 in the Korean drama series entitled "Dream High 2," a sequel to the popular highly-rated drama, "Dream High," with other artists from established K-Pop groups including Jiyeon (T-ARA), Hyolyn (SISTAR), Jinwoon (2AM), his co-trainee Jinyoung, and newbie actor Park Seo Joon. Unfortunately, it was less successful than its predecessor.
As part of a Duo – JJ Project
JYP Entertainment then decided to debut him and Jinyoung as a duo act, "JJ Project", on 20 May 2012, with the track "Bounce," and their MV garnered over a million views within two days of release. A month later the duo released a cover of Yoo Seung Jun's original song "Na Na Na".
After the JJ Project activities, JB and Jinyoung went back to acting. In 2013 he was in a Korean drama, "When a Man Falls in Love," with Song Seung Heon and Shin Se Kyung. He played a supporting role not far from his real persona, which is a trainee of a successful talent agency.
As part of a Boy Group, GOT7
His talent agency decided to create a new K-Pop boy group with JB as the leader of the boys. In 16 January 2014, JB and his new group GOT7 debuted with the single, "Girls Girls Girls," at Mnet's "M Countdown" music show.
The group is composed of multi-cultural members such as JB, Jinyoung, Youngjae, and Yugyeom, who are all South Koreans; Mark, an American‑Chinese; Bambam, a Thai; and Jackson with Chinese nationality from Hong Kong.
Their debut extended play (EP) "Got It," topped the Billboard's World Album Chart, and reached the No. 2 position on the Gaon Abum Chart in South Korea. It was followed by their second EP – "Got Love" – which showed a softer and brighter side of the group as compared to the martial arts/b-boy style evident in their debut performance. Following the promising result of their promotions, they signed a contract with Sony Music Entertainment to start the group's Japanese push. Before 2014 ended, they released their first full-length album which went to the No. 1 spot in the Gaon Weekly Sales Charts, and the album's title track, "Stop Stop It," charted at No. 4 on the Billboard's World Digital Chart.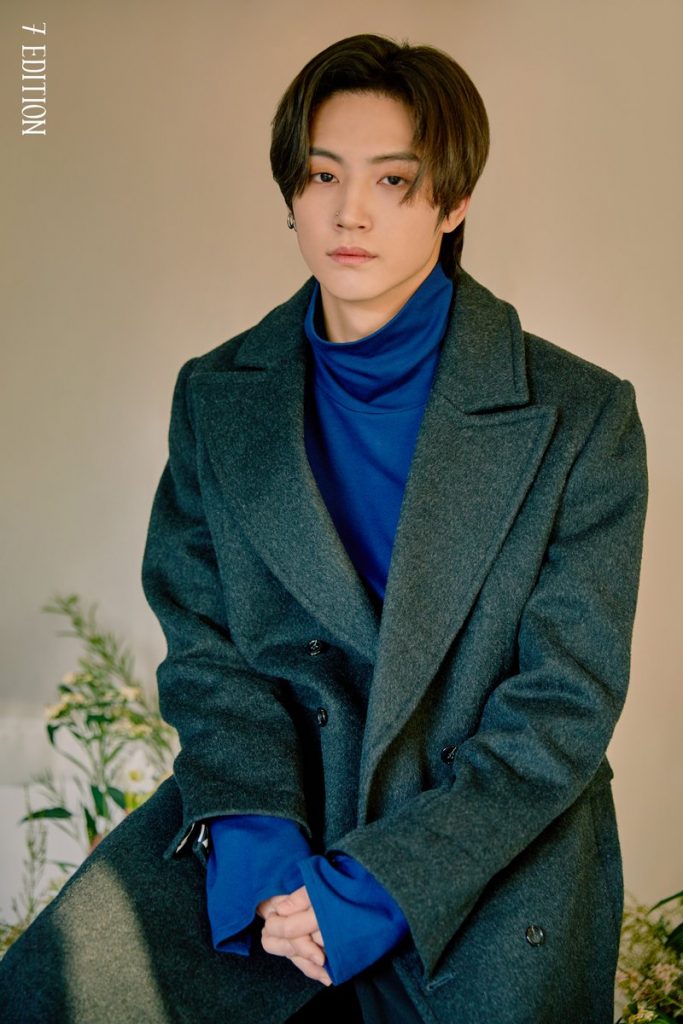 They also held a Japanese Concert Tour series with their Japanese debut single, "Around the World."
Further Success
2015 proved to be a great year for JB and his group as they received the most coveted award for rookies in the entertainment industry. GOT7 was chosen as the recipient of the New Artist Award at the 24th Seoul Music Awards, and the 29th Golden Disc Awards.
It turned out to be a great year for JB's acting career as well, when he was given a lead role in a musical web television drama, "Dream Knight," along with his other GOT7 members. The web series received Best Drama and Best Director awards, and JB's "Rising Star Award" at the K-Web Fest. The series was able to gain around 13 million views.
Japanese Promotions
They continued with their Japanese promotions, as they released another single, "Love Train," which went to the No. 4 position on the Oricon Singles Chart immediately upon release.  Due to its positive results, they immediately followed it up with the release of an EP Album, "Just Right," and the title track with the same name charted at No. 3 for two consecutive weeks at the Billboard World Singles Chart. The music video garnered around 300 million views, and is by far one of the group's most notable milestones.
When they released their full length Japanese album, "Moriagatteyo," it peaked at number two position on the Oricon Album Charts. They were also included in a Japanese educational TV show, "TV Hangul Course," aired on NHK Educational TV network, on which they present weekly skits that would help Japanese viewers learn the Korean language.
It lasted for two years and led them to be included in Japanese textbooks as well.
More Albums Released
GOT7 released two more albums in 2016, both commercially successful, and both lead tracks "Fly" and "Hard Carry" won weekly trophies in several South Korean music shows. The album "Flight Log: Departure" earned them the No. 2 spot upon release on the Billboard Heatseekers Album Chart and Billboard World Albums Chart. The other album, "Flight Log: Turbulence," on the other hand, topped the Billboard's World Album Chart immediately upon release. All of these great numbers led the group to be included in the Billboard Top Artist 100 list in that year. They were at number 45, and became the second K-Pop artists to have achieved such a feat after Psy did it at number 88 back in 1985.
In 2017, the third album from the Flight series, "Flight Log: Arrival," outsold the group's previous albums, and topped both local and international charts when it was released. Before the year ended, an EP was released with the title single "You Are," which was co-written and co-produced by JB, and topped several local music charts in real-time. They also made sure to release new singles in Japan, to coincide with their Japan Tour.
It was followed by a studio album, "Present: You," which was certified platinum by the Korea Music Content Association, and four of their six EPs such as "Eye on You," "Spinning Top," "Call My Name," and "Dye" also achieved platinum certification by KMCA.
As a Songwriter and Music Producer
From the album "Flight Log: Departure" in 2016, up to their most recently released album, "Dye," JB had a hand in songwriting and producing some of the songs in their discography.
Over 20 songs are credited under his songwriting alter ego, DefSoul.
Other Activities
JYP Entertainment again decided to debut JB for the third time in 2019 with another partner, Jungyeom. This new sub unit was named "Jus2", and they released an EP album – "Focus." It proved to be the right decision, as it peaked at No. 6 on the Billboard World Album Chart. The sub unit also released the song "Take," which he co-wrote and co-produced, and was used as an original soundtrack in the Korean drama series, "He is Psychometric."
Personal Life
There's very little information that can be found on JB's personal life, as it's quite taboo for K-Pop artists to talk about dating. K-Pop talent agencies are known to have included the "no dating" policy in the contracts that they give to their artists.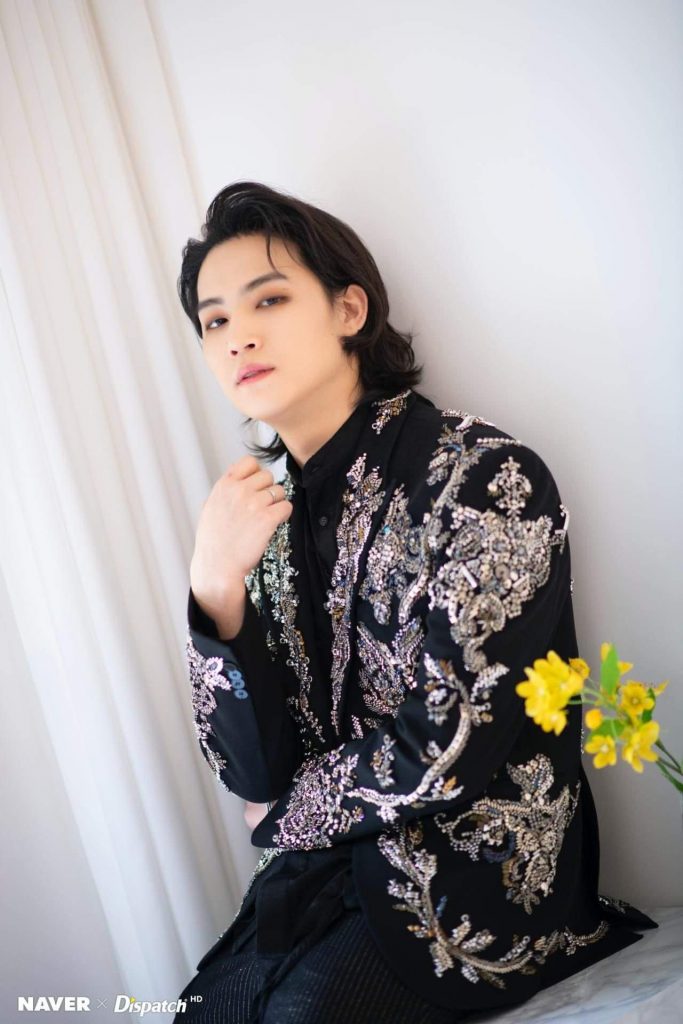 In JYP entertainment, it is well known that they impose a three year dating ban to their artists after debut. This would ensure that the artists would focus solely on their promotions instead of being distracted by the quirks of dating someone. It would also prevent any scandal that may prematurely ruin plans for the artist.
During a guest appearance in the South Korean TV show "Radio Star," GOT7 members were asked about the dating rule in their company, and one of them said that they will be allowed to date if and when they can fill up a venue with 10,000 seats. It was said in jest, but it doesn't matter anymore since they already made the target, so they can now (theoretically) easily date anyone. JB on his part admitted he was once in a relationship prior to his debut, but they have broke-up when he started training at JYP. In another show, he said that his former girlfriend lived far away from him, and he needed to take a long bus trip very early in the morning just to be able to see her, so it was hard to continue the association.
To remain grounded to his core values, JB decided to separate his showbiz persona from his real self in such a way that he can easily adapt to changes in his profession, without creating confusion in himself. Onstage, he embraces the idol life and the oddities of being a superstar as JB. He said during an interview with Allure Magazine, 'I make up my mind that I'm a special person. Onstage, I'm the best version of myself.' He treats this as if it is just a role in a movie or drama he is filming. As Jaebom, he would normally avoid getting into the 'celebrity' clichés and quirks, but he realized early on that it is part of the profession that he has chosen for himself.
Currently he lives on his own, but when GOT7 members were still sharing rooms in the JYP dormitory, he was with Youngjae at one time, and another time with Jackson.
until I crash and burn 🔥 #JB @GOT7Official pic.twitter.com/qyzZgkMBWv

— . (@coconutverbena) August 13, 2020
Hobbies, favorite things, rumors and interesting facts
Plastic surgery is a regular thing for Koreans but JB's facial structure is similar to his pre-debut photos which confirm that he's never been under the knife.
He has five cats and likes to pet them, but is allergic to dog hair.
JB was once rumored to be secretly dating a staff member who is older than him, due to some 'leaked' photos, but it was never confirmed or denied. When it made the rounds in K-Pop fan forums, most of his fans were more upset because of the age difference, than that the girl was ordinary looking. The rumor just faded away when no more evidence could be found.
His favorite movies are "Midnight in Paris" and "Eternal Sunshine."
As a leader of GOT7, he follows a simple method when making a decision – majority rules. He believes it to be the fairest and the simplest.
Appearance
He is 5ft 11in (1.79m) tall and weighs around 145lbs (66kgs). He is Asian with black hair and black eyes, but his hair color and hairstyle varies each time his group is out doing their K-Pop activities, but he would often revert to his original hair color after he is done with his current promotions.  He has several piercings, not only in his ears but also his nose, eyebrow, and right cheek.
Net Worth
Sources estimate JB's net worth to be around $3 million as of July 2020.  He is not considered the wealthiest in the group, as Jackson takes that title easily with his numerous endorsements and shows in China, but JB's share as the group's songwriter and record producer makes him a close second.