DinDin (Kpop Rapper) Wiki
Lim 'DinDin' Cheol was born in Seoul, South Korea, on 20 November 1991 – his zodiac sign is Scorpio and he holds South Korean nationality. He is a rapper and a TV personality who gained recognition in 2013 after his single "Only Gonna Hold Your Hand" peaked at #51 on the Gaon Music Chart.
Just a simple reminder that article is created and owned only by kpopwiki.org. Article cannot be re-published in any other pages or documents. Copyright is protected by DMCA. All found copies will be reported.
Original source: https://kpopwiki.org/dindin-kpop-rapper-age-height-girlfriend-net-worth-wiki/
Childhood and education
DinDin was raised alongside his two sisters in Seoul, by their father who is a businessman and their mother who is working as a teacher at a high school. DinDin started attending a baby school when he was three years old, and was taught English by his teacher Jublo, however, after DinDin's mother noticed that he wasn't getting any taller and took him to a hospital, doctors said it was due to him having an 'intense study schedule', his mother withdrew him from school.
He went on to study at Templeton Secondary School located in Vancouver, Canada, and with his sister was their first student from overseas – because he only learned English curse words and slang language, his sister often had to talk with the school's principle. DinDin attended a high school in Seoul where he had poor grades, so upon matriculation in 2007 didn't enroll at a college, but worked at whatever jobs he could find to financially support himself, before launching his career as a rapper.
Singles and featured singles
His debut single "Rain Sunshine (By Happy)" came out in 2013, but didn't appear on any charts just as most of his later songs, but in the same year he featured in two songs – "Emotion" by 2LSON and Crybaby which peaked at #95 on the Gaon Music Chart, and "So Hard" by Yena which failed to chart.
In 2014, DinDin released two songs – "No Limits" with Mayson The Soul and "Show Me The Money 3" with Soul Dive, Swings, Loco, Jin Doggae, Joosuc and Lee Hyun-do – he was also featured in the song "A Snowy Day", sung by NS Yoon-G, which peaked at #70 on the Gaon Music Chart.
The year 2015 saw the release of his singles "New Leader" which he performed with Guyu Jeong, and "Pour", and in 2016, his three new songs came out entitled "Not Enough" featuring JUNIK, "100 Days Prayer" with Lee Ji-hye, Jang Seok-hyun and Yeon-yeon, and "Slow Letter" featuring B.O. – he was also featured in the song "Farewell Warning" by Lady Jane.
His song "Super Super Lonely" released in 2017 reached #99 on the Gaon Music Chart, while the same year saw the release of his three other songs – "Saxophone Magic" featuring Park Myung Soo, Danny Jung, Yoo Jae Hwan and Chow Hee, "#Drive" with Yeonjung, and "My Sofy". He started the year 2018 with the release of his new single "All Day" (feat Sik-K and JUNIK) and although it became popular, it still failed to make its way onto any charts. He went on to release "Alone", "Insomnia" with Lee Hong Gi, and "DinDin is DinDIn" with Hanhae and Greg in 2018 as well.
DinDin's most recent song, "A Grudge", was released in 2019, featuring Wheein.
Featured in soundtracks
DinDin has been invited to sing on many soundtracks of South Korean sitcoms and series – he made his debut performance in "PotatoStar 2013QR3" in 2013, and then sang "Do It" together with Hea Rang for the series "LAST" in 2015, and later that year sang "Memories" for the series "Cheo Yong 2".
He started the year 2016 with the song "You Look Pretty" that he sang together with Juniel for the series "Beautiful Gong Shim". He was then invited to record "SWEETY" for "Tuyu Project – Sugar Man", "Bottoms Up" for the series "Event King", and "It's the Freestyle" for the series "Freestyle 2".
In 2017, DinDin recorded "Must Be The Money" for the drama "Good Manager" for which he was rewarded with a 10th Korea Drama Award for Best OST, and he then collaborated with Kim Na-young on the song "The Package", which served as the original soundtrack for the eponymous series.
The year 2018 saw him sing "Blue" together with Shannon, which was the original soundtrack for the entertainment show "Dunia: Into a New World", while he also performed "Not Your Sister" with K. Will for the series "Sugar Man 2".
His latest work has been the song "Is It Love" with Soyeon, for the series "My Strange Hero".
Career as a TV personality
DinDin appeared in his first show in 2013, when he competed in "Show Me the Money 2", then in 2015 he was a cast member of the show "Catch Music If You can". He was a member of the main cast of the South Korean variety show "Real Men Season 2" in 2015 and 2016, and then officially became a TV personality in 2016, after he appeared in nearly 10 TV series and shows, such as "Tribe of Hip Hop", "Vocal War: God's Voice" and "Happy Together".
In 2017 he appeared in over 15 series and shows, some of which were "Let's Eat Dinner Together", "Please Take Care of My Refrigerator" and "Fantastic Duo Season 2". In 2018, DinDin made his debut film appearance, when he was invited to play the supporting character MC J Bang Jae-soon in "Queen of Mystery 2".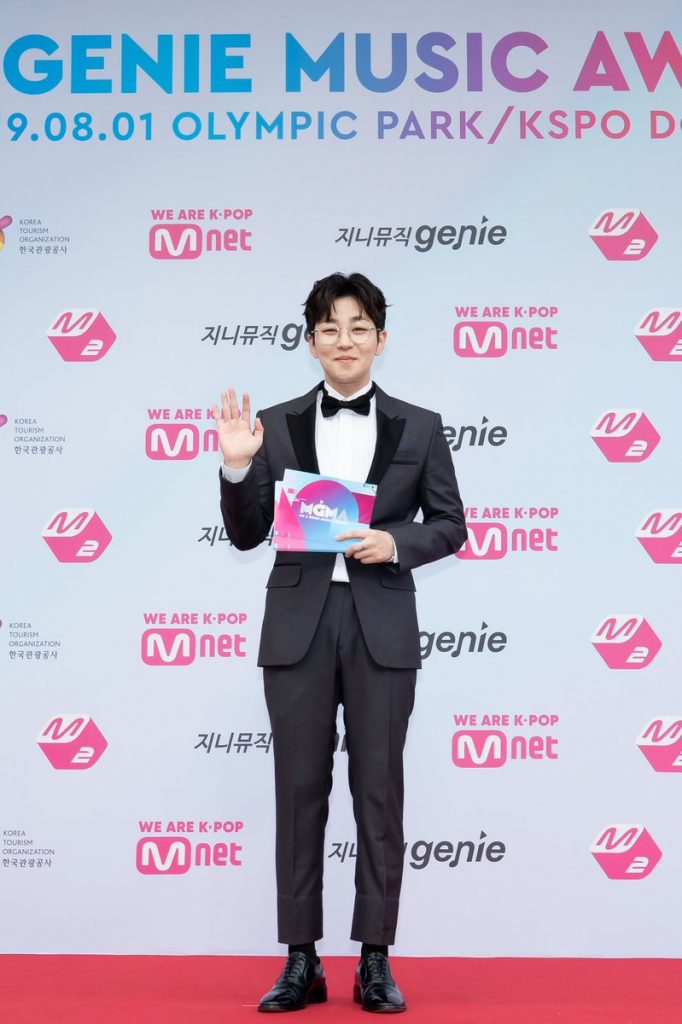 He also hosted the variety show "Not the Same Person You Used to Know", and has since 2018 been hosting the TV show "Welcome, First Time in Korea?"
Some of his most recent appearances in shows have been in "TMI News" (cast) in 2019, "Not the Same Person You Used to Know V2" (host) since 2019, and "2 Days & 1Night" (cast).
Love life and girlfriend
In 2015, DinDin was seen while going shopping with a mysterious girl, and many of his fans reported that she was his girlfriend, but it turned out that the girl in the picture was his sister, and that she'd asked him to help her with her shopping list.
DinDin has only talked about a single relationship that he has been in. He met a girl from Germany while he was still studying in Canada, and years later the two got back in touch and started dating. He hasn't commented on how long the relationship lasted, but their fans stopped seeing them together after around a year, while DinDin stopped mentioning the girl while giving interviews.
As of August 2020, DinDin is single, hasn't married and doesn't have children.
Hobbies and other interests
DinDin likes to drink alcohol and often goes to parties with his friends who are also rappers – he has stated how the good side of being a solo rapper and not a member of a K-pop group is that you do not have to follow the agency's rules, such as the two that forbid you to drink and date.
He knows how to play the guitar, but isn't interested in learning new instruments.
He likes to drive a car, and obtained his driver's license as soon as he was allowed to drive.
DinDin is physically very active, as he lifts weights at the gym several times per week, while he also swims two times a week, and takes Pilates classes.
DinDin is in love with being in love, and uses his lyrics to express his desire and need for love.
He is also a huge lover of animals but doesn't have any pets.
Age, height and net worth
DinDin's age is 28. He has brown hair and his eyes are brown as well. His height is 5ft 4ins (1.63m) and he weighs around 112lbs (51kgs).
As of August 2020, DinDin's net worth has been estimated at over $150,000.