Korean pop, colloquially known as K-pop, is an industry that is successful on a global scale. However, not everything about the groups is viewed as positive. Many members have talked about the difficulty they have faced trying to fit within the narrow margins established as acceptable, and the stringent standard of beauty of style. Aside from being a loved member of the K-pop group, Choi Seungcheol (better known as S. Coups) has publicly faced challenges with mental illness. Not only did he allow the public to be a part of his journey, but he did this in an environment where the very idea of mental illness is taboo. The rapper dancer has blazed a trail in the K-pop industry, and serves as a source of inspiration for millions.
Just a simple reminder that article is created and owned only by kpopwiki.org. Article cannot be re-published in any other pages or documents. Copyright is protected by DMCA. All found copies will be reported.
Original source: https://kpopwiki.org/choi-seungcheol-s-coups-seventeen-age-height-dating/
Early Life and Family
Choi Seung Cheol was born on 8 August 1995, in Daegu, South Korea, the second of two children, as Choi has an older brother who is two years his senior, who lives with his parents in Daegu. Although there has been no media contact with his parents, it is apparent that Choi's ability was clear from a young age, as his parents made sure that he enrolled in schools that would allow him to develop his performing skills, even allowing him to travel to Seoul alone to study his passion. Choi Seung Cheol's name is translated as "To win fairly", a motif that is ever-present in his life, as he works hard to achieve his goals.
Choi Seung Cheol attended Daegu Sang-In Elementary school, and then Sang-in Middle school and Daejin High School.
However, it was during his high school career that he began to prepare for a life in the entertainment industry, and he didn't matriculate from Daejin but instead transferred to Seoul, where he attended the School of Performing Arts Seoul, matriculating in 2014. Recently, Choi Seung Cheol has decided to resume his studies, and enrolled into Hangan University Mirae Bank Education Centre in 2020.
Choi Seung Cheol trained with Pledis, a subsidiary of Big Hit Entertainment, from 2010, being groomed and prepared for an eventual position in a K-pop boy band. He also has interests outside of the K-pop industry, and is a black belt in Tae Kwon Do, having studied the martial art for seven years.
Career
Early Career
Prior to his appearances in K-pop groups, Choi Seung Cheol made various appearances alongside other K-pop artists.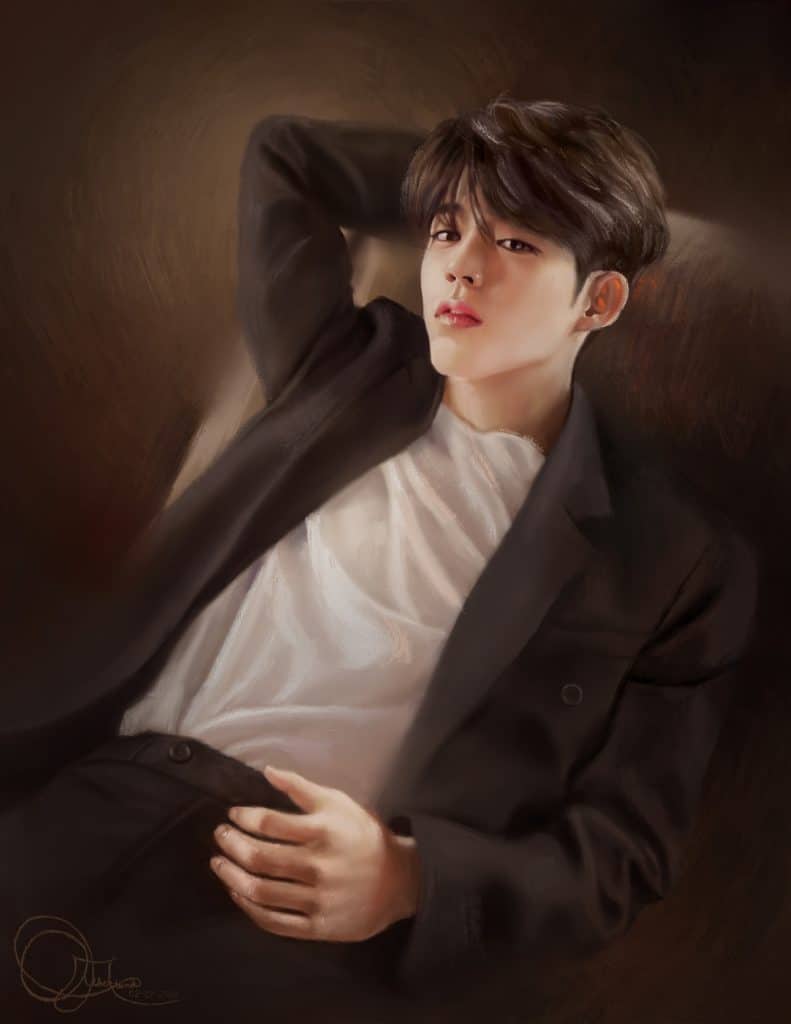 He was a dancer for AS BLUE in for the song Wonder Boy in 2011, and also appeared in the Happy Pledis song "Love Letter" in the same year. He also participated in Venus for Hello Venus (2012), and "My Copycat" for Orange Caramel (2014).
Tempest
After being a trainee aunder Pledis for two years, Choi Seung Cheol was cast to be a member of the K-pop band Tempest, which also comprised four other boys – Doyoon, Yoosang, Yangwon, and Jihoon – who were divided between Pledis and NU'EST. Choi was originally supposed to debut with NU'EST, but was withdrawn for some unknown reason. Although Tempest was scheduled to debut in 2012 or 2013, they never made it to the stage, and the group disintegrated when NU'EST shot to fame, completely obscuring the group. While the other members departed to completely engross themselves in NU'EST, Choi Seung Cheol and Jihoon went on to become members of Seventeen.
Seventeen
Beginnings
A year after the failed launch of Tempest, Choi Seung Cheol was given another shot at fame when in 2013 he was cast as the leader of the upcoming K-pop group, Seventeen,. To accrue enough following and exposure to merit launching the band, the members of the band were involved in several reality TV shows. The first of these was "Seventeen TV" which ran for several seasons, introducing the trainees to the public and allowing them insight into the rigmarole of training.
The group also participated in a limited TV show from 6 to 26 May 2015, called "Seventeen Project: Big Debut Plans". The show lived up to all expectations, and the final episode on 26 May 2015, culminated in an hour showcase in which the group debuted their combined musical talent.
Choi Seung Cheol decided to pick a stage name to suit his new role as the leader and main rapper of the group, choosing the pseudonym S. Coups. He selected the initial 'S' as a nod to his name (Seung Cheol) and the 'Coup' as an abbreviation of "coup d'état", a symbol of his hard work and rebellious streak.
Gaining Momentum
Following the success of their debut, the group released their first extended play (EP), "17 Carat" on 29 May. The EP was an instant success, and remained on the charts longer than any other K-pop album of the year in the US. It also set the record of being the only rookie album to appear on that year's Billboard's "10 Best K-pop Albums" chart. As if this was not successful enough, the EP that they released on 14 September later that year, "Boys Be", won three awards and was the highest-selling rookie album of the year.
Since their initial success, Seventeen has received 45 awards, both national and international, and has been nominated for 136 others. Some titles include the Disc Bonsang award from Golden Disc that they received for four consecutive years from 2017 to 2020, The Best Star Award in 2016 as the Asia Artist's Awards, and Asia's Group of the Year at the Asia Music Festival in 2019,.
Despite the name of the group, there are only thirteen members of Seventeen. The name Seventeen is derived from the thirteen members, added to the three units and the single united group they create. S. Coups' talent did not just earn him the position as leader of the group, but also as the leader of the Hip Hop unit, which also consists of Wonwoo, Mingyu and Veron. The nature of the group is that the members are heavily involved in the production process – from choreography to lyrics and music.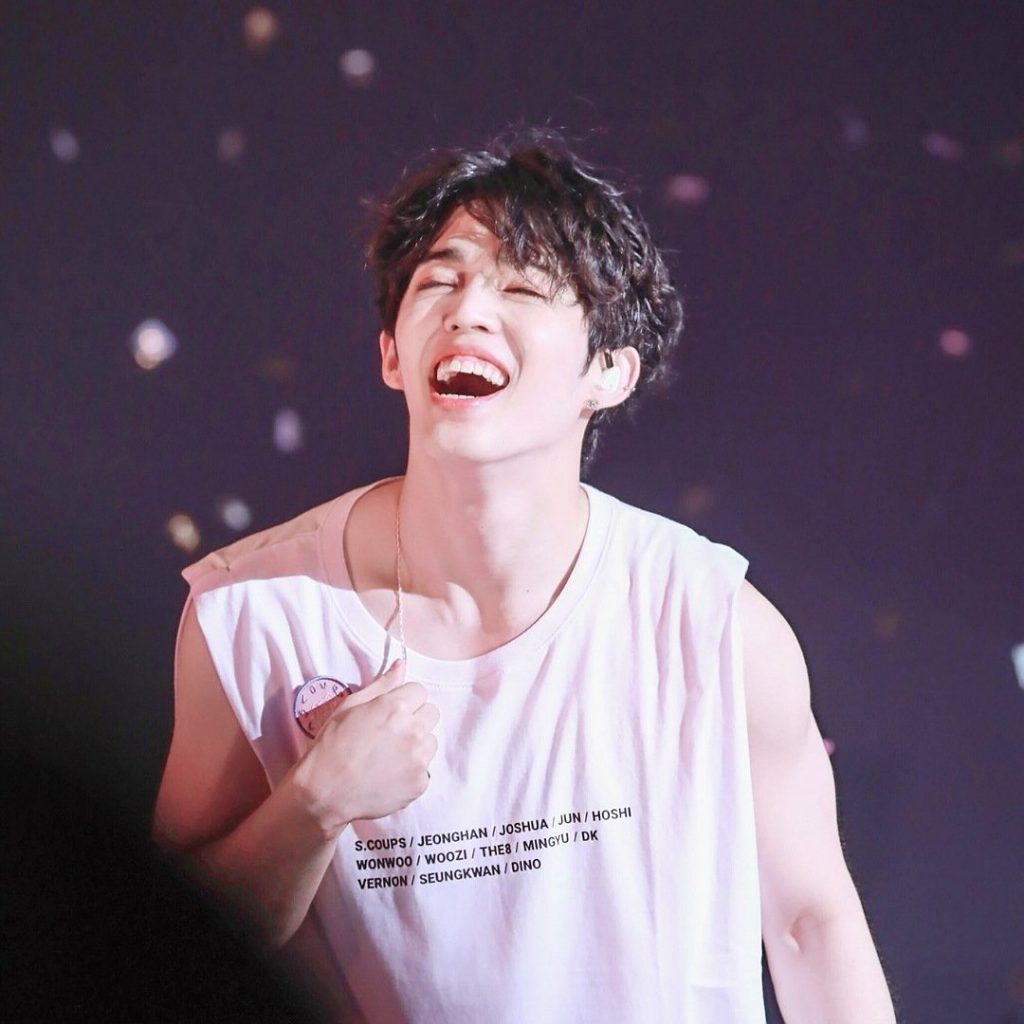 To better display their vast array of talent, they are divided into three units: The Hip Hop Unit, as mentioned above, the Performance unit (Jun, Hoshi, The8, and Dino), and the Vocal unit (Jeonghan, DK, Woozi, Joshua, and Seungkwan).
TV Appearances
As the leader of Seventeen, a lot of responsibility and expectation is placed on the shoulders of S. Coups, and he's often chosen to represent the group, regularly appearing on TV shows. He's familiar with the process, having made his first television appearance in 1998 in "Pops in Seoul". Since then, he has made dozens of appearances including in the popular "Weekly Idol" in 2011, and in three different episodes, 2015, 2017, and 2018 of "Idol Star Athletics Championships". He is also entrusted with being the main host for Seventeen related shows, such as "SVT Club" (2018), and "Inside Seventeen" (2019). Although S. Coups dreams of being an actor, he has not yet had an opportunity to do so.
Personal Life
Personality
Coups is a highly sensitive individual, but like many in the industry, he prefers not to show his vulnerability. While he often puts up a strong front and prefers to work out issues on his own, other members of the group crying will often trigger him to do the same. He is known as '17's Father', the general father figure in the group. This stems from his sympathetic nature, and the way he is always there to listen and provide advice to the other members of the band. Despite all of this, he is still a fun-loving and mischievous individual.
Hiatus
On 18 November of 2018, S. Coups announced to the fans of Seventeen that he was taking a break from the group's activities to deal with mental health issues. Pledis revealed that he had been displaying symptoms of anxiety, and after an assessment it was decided that it was in his best interests to take some time to recuperate from the stress of the K-pop industry.
While it is not unusual for members of K-pop groups to suffer from anxiety, what is unusual is his willingness to discuss the matter.
Mental illness is still somewhat of an unmentionable topic within the industry, and S. Coups allowing the public to be a part of his journey is a monumental step in bringing this issue to light. Hi fans recognized this, and offered him support using #GETWELLSOONSCOUPS
On 3 March 2019, S. Coups announced that he would be recommencing his activities as the leader of Seventeen. He explained that he would not be jumping straight into the thick of things, but would be taking his time. He assured his fans that "I've gotten a lot healthier, so I'm going to resume activities. Rather than suddenly [appearing] again, I thought it'd be better if I told you myself through V Live. Thank you for your concern, and you don't have to worry about me anymore since I'm a lot better now."
Hobbies and Activities
While S. Coups enjoys cerebral pursuits such as reading, he is also highly competitive and enthusiastic about sports.
Choi Cherry the cutest. #SCOUPS who? #seungcheol who? pic.twitter.com/4sUhptNgAU

— UYUdan👼🏻🥛🍼 (@parksubakkk) September 2, 2020
He loves to play any sport that introduces an element of competition, and enjoys the adrenalin rush of winning. Like many K-pop members, S. Coups is recognized for his style, but he revealed that he relies on the stores that fellow group member, Mingyu recommends, and often shops with his friend. S. Coups also greatly admires people who can play the piano and cook, and claims that his ideal romantic partner should be able to cook and eat a lot.
Appearance
Coups is well-loved for his expressive face – deep dimples and long eyelashes. He has several piercings in both ears, and has worn his hair in various shades of blond, brown, pink, and grey as well as its natural black. He has a slim but muscled figure, and claims that despite his minimal exercising, he maintains muscle mass well. He is 5ft 10ins (1.78m) tall and weighs 145lbs (65kgs).
Net Worth and Salary
Having dedicated his life to the entertainment industry, S. Coups has seen the fruit of his work, having an estimated net worth of close to $1 million.