Byungchan is a South Korean singer and member of the Korean pop (K-Pop) boyband, Victon, which stands for Voice to New World. His group was on the verge of disbandment when he and another band member participated in a reality survival TV series, "Produce X 101," as their last shot in gaining the attention of the public, and it worked.
Just a simple reminder that article is created and owned only by kpopwiki.org. Article cannot be re-published in any other pages or documents. Copyright is protected by DMCA. All found copies will be reported.
Original source: https://kpopwiki.org/choi-byungchan-victon-height-girlfriend-net-worth-bio/
Early Life and Family
Choi Byungchan was born on 12 November 1997, in Jeonju, Jeollabuk-do, South Korea – his father, a policeman, and his mother, a housewife, are both quite supportive of his chosen career. When he was a little kid, he wanted to follow in his father's footsteps and join the police force, however, when he was in 10th grade, his interest shifted to music as he was inspired by artists performing on TV, and decided to become a singer. He has an older brother.
Educational Background
He attended a local elementary school in his hometown, then went to Jeonju Poongnam Middle School. He studied at Insang High School and was close to graduating, but due to his training he dropped out, and just took the General Educational Development Test (GED) later on.
Career
Byungchan became a trainee in Plan A Entertainment for almost five years before he debuted in the K-Pop music industry. He had intensive training in singing, dancing, hosting and acting with six other trainees, to prepare them as a K-Pop boyband.
First Steps – Debut
Prior to debut, Byungchan's talent agency produced a reality television series entitled "MiChilNam," also known as "Me and 7 Men," documenting his group's preparations for the grand debut showcase.
Although the boys were already introduced in a documentary special with established singer and label mate Huk Gak, the reality show gave the fans a more in-depth look at the different personalities and skills of each of the trainees. It aired for 10 episodes on the Mnet cable channel, from August to November of 2016.
On 9 November 2016, Byungchan along with Heo Chan, Kang Seungsik, Han Seungwoo, Jung Subin, Sejun, and Do Hanse, debuted as a group with the name VICTON, which stands for Voice to New World, with the release of their first extended play (EP) entitled "Voice to New World." The EP consists of six tracks including the title track "I'm Fine," "The Chemistry," and "What Time Is It Now," which was a pre-release track for which Byungchan co-wrote the lyrics.
VICTON made promotional rounds in popular music shows for two months, performing the pre-release song and the title track. The EP made it to the top 20 on the South Korean Gaon Chart and peaked at No.11, but after a month it dropped to the No. 24 position. Music insiders considered it a weak debut, based on low sales and impact.
2017 A Series of Unsuccessful EP Releases
Byungchan and the boys worked harder in 2017, with a packed schedule of promotional activities to penetrate the highly competitive South Korean music industry. Three EPs were released by Plan A Entertainment for the whole year, the first on 2 March  entitled "Ready" with five tracks, in which some of the members co-wrote the lyrics. The group performed the title track, "Eyez Eyez," in popular music shows. While it peaked at No. 6 on the Gaon Charts, it only sold around 28,000 units after two months of promoting it.
The second EP for the year entitled "Identity" was released on 23 August – it has five tracks including the title track "Unbelievable," "Slow Goodbye," and "Stay with Me." To boost the promotion of the EP, they made their live comeback showcase in one of the popular universities in South Korea, Ewha Woman's University, and also started to promote in Japan to gain more following. However, the EP only sold around 22,000 units according to Gaon Chart, peaking at No. 6 but went down the charts immediately. It charted on the Japanese Oricon Chart, but was way down at No. 50, and only sold around 1,100 units.
Byunchan's group tried again on 9 November 2017, when they released their fourth EP, "From VICTON" with six tracks along with the title track "Remember Me."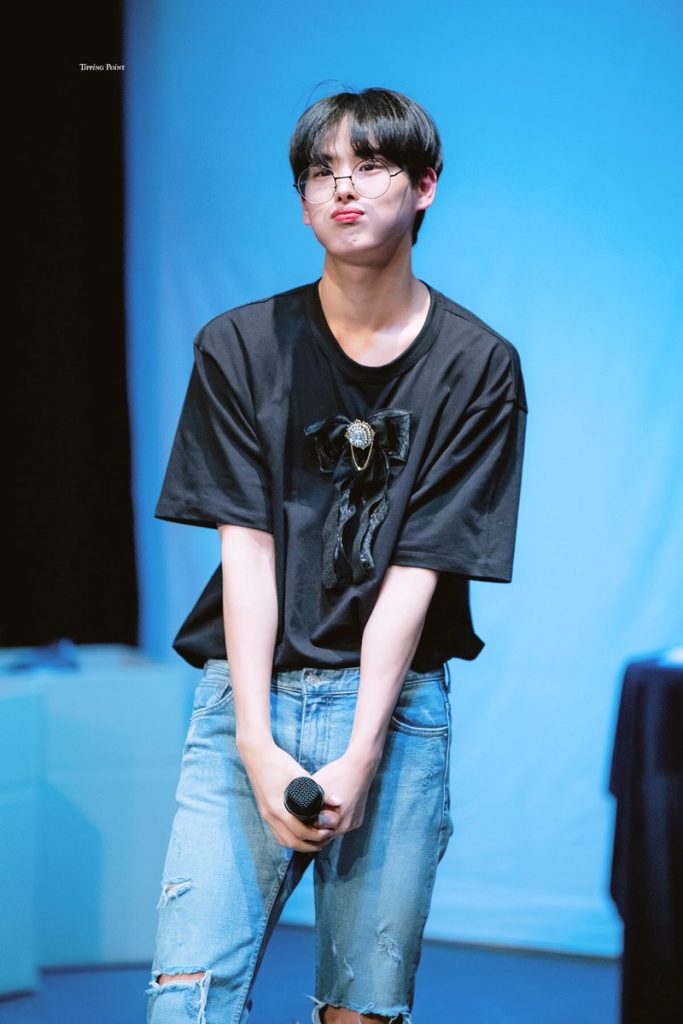 Unfortunately, among all the EPs released, it was the lowest charting on Gaon, peaking at No. 14 and with the lowest number of units sold amounting to only 14,000.
2018 "Law of the Jungle" New Cast Member, Busking Project, and Single Released
To help in increasing the group's popularity, they participated in popular variety shows, and Byunchan became one of the new cast members of the reality television series, "Law of the Jungle", during its Cook Islands episode from 5 to 26 January of 2018. It was a tiring and dangerous adventure, as Byungchan had to create a shelter, hunt for food, and make a fire with the other cast members, led by the survival chief Kim Byugngman, on an uninhabited island in the South Pacific Ocean.
Plan A Entertainment decided to let VICTON go back to the basics.
They pursued a different marketing route, and instead of making a live grand showcase in some popular event hall, the boys did a busking project. For four consecutive Sundays in March of 2018, Byungchan and the boys went to popular hip places in Seoul such as Gangnam, Sinchon, Dongdaemun and Starfield to perform in the streets. They performed songs from their EPs along with other popular hit songs from other K-Pop artists including 2NE1, Red Velvet, and BTS.
On 23 May 2018, the group released a single entitled "Time of Sorrow", aptly titled since it was the time they couldn't find their footing on the South Korean music scene. The single peaked at No. 2 on the Gaon Chart, but went down quickly as it was only able to sell over 18,000 units after two months of promoting it.
#BYUNGCHAN: you are my sunshine !! pic.twitter.com/eYCr5lRsfO

— rose (@byunng) September 11, 2020
Joining and Quitting "Produce X 101," Disbandment Rumors in 2019
VICTON was on the verge of disbandment following a series of unsuccessful EP and single releases. Even the group's loyal fandom – Alice – knew that when a group continued to produce low profits, it would lead to disbandment. As a last attempt to avoid it, Byunchan and Seungwoo joined a reality survival TV series entitled, "Produce X 101", competing with almost a hundred trainees for a spot on a temporary boyband the show was producing that time. Several contestants would be eliminated every round, and the online and audience voting for the final round would reveal the 11 boys who received the most number of votes and who would debut.
It was considered as a major turning point in VICTON's career, and Byung Chan said, 'I'm happy to be able to promote VICTON thanks to many opportunities that resulted from participating in the show.'
The support of the other members comforted him during the competition series, although unfortunately Byungchan left the show in Episode 11, and wouldn't be included in the final elimination round, as he was in so much pain due to Achilles tendinitis, which was an old injury, and became worse due to the intense physical training in the reality TV series. He received medical treatment during the competition, but it was difficult for him to continue, and doctors advised him to quit the show. Seungwoo asked him if he could hang on a bit more as the final episode was so near. It was one of the most difficult moments in his life. Byungchan was frustrated as well as apologetic to fans who continued to support him in the show. His name never left the real-time rankings, and it became controversial.
Seungwoo, on the other hand, ended up ranking 3rd on the final 11, and debuted as a member of a temporary boyband called X1.
Commercial Success for the fifth EP and First Music Show Win
On 4 November 2019, the group's hard work paid off when they released their fifth EP entitled "Nostalgia", with six tracks including "New World," "Here I Am" and the lead track "Nostalgic Night." The EP peaked at No. 4 on Gaon Charts, and around 75,000 units were sold. The lead track also became their first song to chart on Melon, along with the other songs in the EP except for the Intro. Melon Chart is mostly based on the total number of unique listeners.
Byungchan and Seungwoo's participation in "Produce X 101" gained them more fans and boosted VICTON's popularity.
Three years after their debut, the group minus Seungwoo (promoting as X1 that time) took home their first music show win, as "Nostalgia Night" won the Top Song of the Week in SBS MTV's "The Show." It means that their song is the most listened-to song for that particular week, among those newly-released songs in South Korea. A music show win is a milestone for every K-Pop artist, as it signifies success and popularity. Byungchan cried when they were announced as the winner, because it took them a long time to get one. and it also coincided with the group's 3rd anniversary.
2020 – First Concert in Seoul and First Asian Tour
The boys started 2020 right by holding their first major concert dubbed as "New World" at the Olympic Hall for two nights, on the 4th and 5th of January. The 5,000 tickets were released in December of 2019, and were sold within five minutes. They also went to key cities in Asia, including Manila (Philippines), Bangkok (Thailand), Taipei (Taiwan), and Singapore.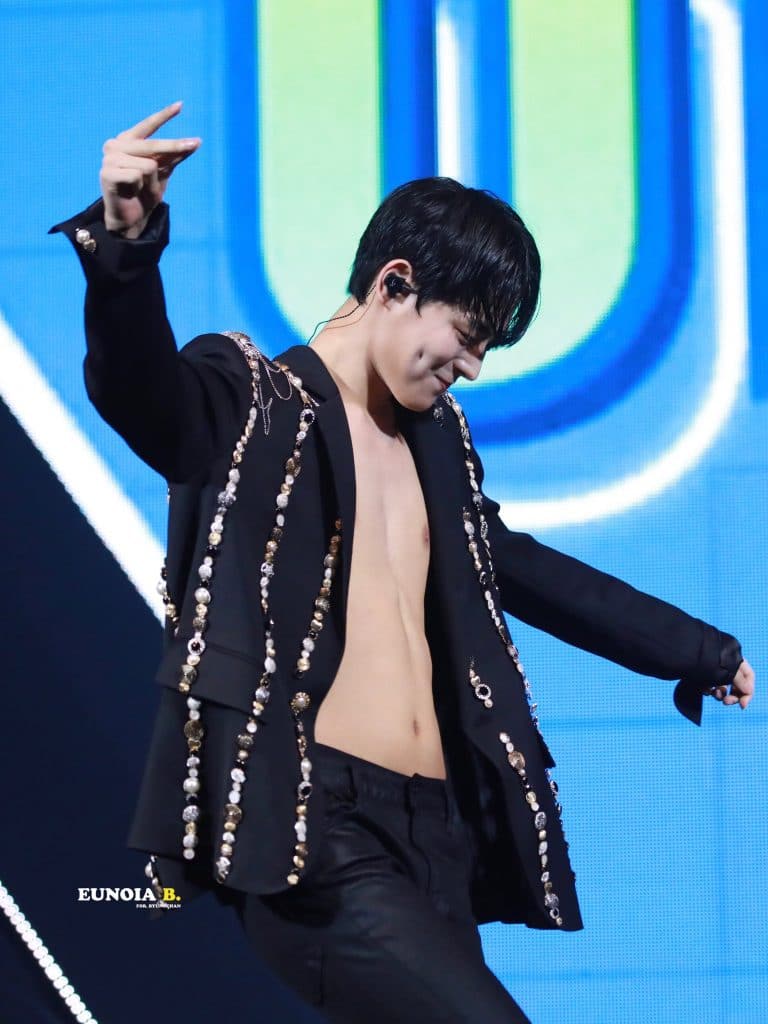 Further Success – First Concert and Asian Tour, EP Released, and Solo Promotions
VICTON's success continues in 2020 as evidenced by the result of the sales of their sixth EP, "Continuous." It peaked at No. 2 on Gaon Chart with around 95,000 copies sold five months after it was released on 9 March 2020. It has five tracks including the title track, "Howling," along with "Nightmare" and "White Night." It also peaked at No. 38 in Japan's Oricon Charts, which is the highest-charting they had there. However, Byungchan was diagnosed with a herniated disc in the neck, and his symptoms worsened during practice, so he underwent a surgical procedure on the cervical spine on March 10, and stopped participating in the album promotions to focus on his recovery.
Despite the Covid19 pandemic that limited their promotional activities and prevented them from having live interaction with fans, Byunghan and the boys were still able to enjoy their support.
They released a single entitled "Mayday" on 2 June 2020, and it peaked at No. 2 on Gaon Chart with over 95,000 copies sold.
Due to their success as a group, their talent agency decided that the boys would have their solo promotions this 2020. It started with Han Seungwoo who left X1 due to the early disbandment of the temporary boyband as a result of the voting manipulation scandal that rocked the South Korean entertainment world. The rest of the boys would follow, and Byungchan is currently preparing for a solo release of his own EP.
Personal Life
There is no information about Byungchan's personal life, as K-Pop artists value their privacy too much, and fans are possessive of their idols as well. A no‑dating clause is normally added to their first contract, which effectivity lasts for the first three to five years after the artist's debut.
He is currently living in a dormitory shared with other members of his group, provided by his talent agency.
Hobbies, favorites, rumors, and interesting facts
During his free time he likes listening to music, watching Bigbang music videos, playing video games, and window shopping.
His nicknames during the training period were "Giraffe", as he is tallest in the group, "Model" because of good looks, and "Achilles Heel" due to his weak ankles.
His favorite color is black.
He considers BTS' V along with Bigbang members and Shinee's Taemin as his role models.
Byungchan's group regarded him as the least manly and the weakest among them, but when it comes to spiders and other bugs, he's the bravest as he can easily kill them, whereas the others are too afraid of them.
He can eat anything except for seafood and tomatoes.
When he joined "Produce X 101," someone gave him the nickname "Jeonju Spy", and it became his favorite. During one of the missions in the show, Byungchan went back to his hometown, and a woman asked for his phone number. Since he couldn't give it to her, he told her that his "special occupation" prohibits him from sharing his mobile number.
He's very fond of cats, and has a pet cat named Bree.
He has poor eyesight, and needs to wear high corrective lenses.
Appearance
He is 6ft 1ins (1.85m) tall, weighs 120lbs (55kgs), and has a lean build. His shoe size is 10.5ins. He has black hair, dark brown eyes, and has dimples on both cheeks.
Net Worth
According to authoritative sources, Byungchan has an estimated net worth of over $100,000 as of October 2020.