Cha Jun Ho – known more simply by his stage name Junho – is a South Korean singer and dancer, born under the zodiac sign is Cancer on 9 July 2002, in South Chungcheong Province, South Korea. He came to prominence by participating in the reality show "Produce X 101".
Just a simple reminder that article is created and owned only by kpopwiki.org. Article cannot be re-published in any other pages or documents. Copyright is protected by DMCA. All found copies will be reported.
Original source: https://kpopwiki.org/cha-junho-produce-x-101-age-plastic-surgery-family-bio/
Early Life
Although not much is known about Chan Junho's childhood and hobbies, it's been disclosed that he has two older siblings – a brother and a sister – and studies Music at the Seoul-based Hanlim Multi Art School.
In an interview with Singles Magazine in March 2020, he briefly talked about his school life and its importance: 'I learn a lot on stage or on set too, but I think there are things I can only learn in school.
For example, things like relationships with friends. To be honest, I don't spend a lot of time at school so I don't get to see friends a lot, which is a bit sad.'
Setting goals is important for Chan Junho, thus he wants to improve his personal relationships with people his age before his matriculating in 2021: 'In the year (of school) that I have left, I hope to find a friend that I can open up to about all my feelings, and I want to work hard at both studying and practice so that I can wrap up my high school life in a meaningful way.'
In the same interview, he was asked about his plans for university. However, he revealed he's unsure about enrolling in college: 'I'm still thinking about it.
It seems like it would be good to go, but there are also things that I realistically have to do and I don't think it would be easy to be promoting while also going to school.' He also admitted that he didn't want to take a hasty decision regarding his career choice and was still discovering what he wanted to study.
Career
Woollim Entertainment
Chan Junho was signed as a trainee under the management of Woollim Entertainment during his teens. However, not much is known about his audition process and the exact date his contract started.
Produce X 101
In 2019 Chan Junho became a contestant in the survival show "Produce X 101". In this program produced by Mnet, a group of 101 male trainees competed to be part of a new Korean pop (K-Pop) group.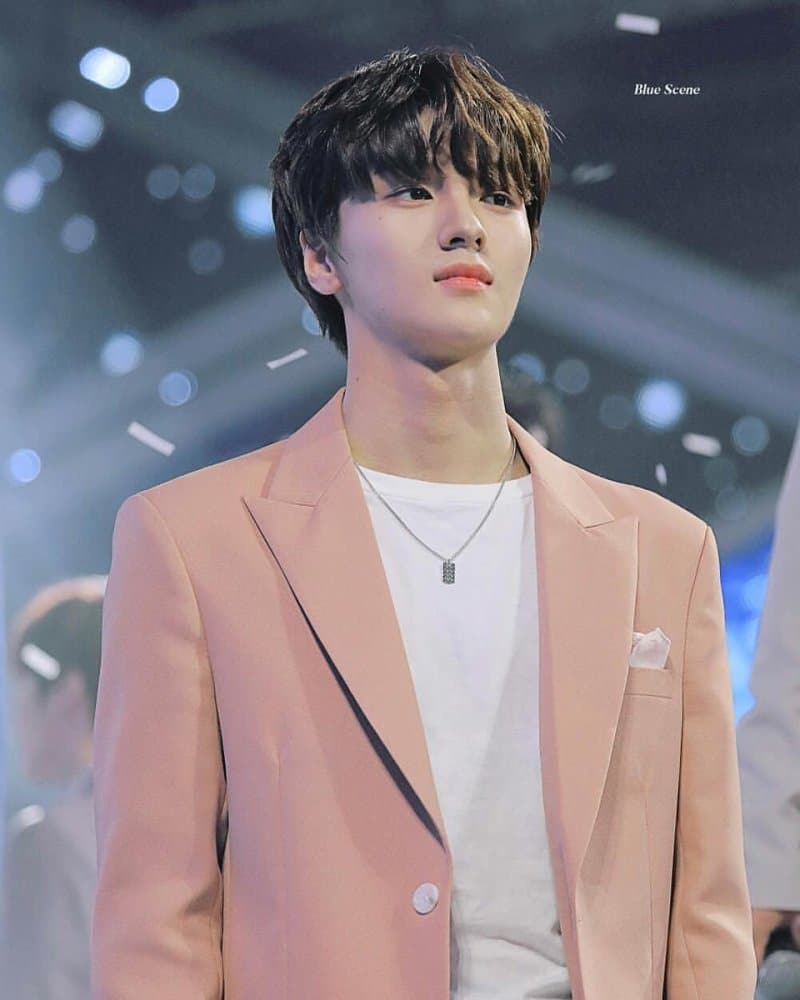 During his time in the show, Cha Junho gained viewers' hearts thanks to his vocal and dancing skills. As a result, his fans created the "Charangdan fanclub" online, on which they shared information about him and his trainee journey.
In "Produce X 101", Junho formed a work team with Han Seung-woo and Kim Yo-han, performing a variety of songs with them until the last episode. This trio was nicknamed by their show-mates as "We Bare Bears". Cha Junho was able to pass to the last episode of the series, during which it was revealed that he received more than two million votes. He was placed ninth in the overall rank, thus ensuring his debut with the newly created group X1. The name of the group was chosen by the show's fans' suggestions, and by contract, the group would promote for two years before members had to return to their original agencies.
Debut with X1
With the release of the extended play (EP) "Emergency: Quantum Leap", Cha Junho – along with his 10 bandmates – made his debut as a member of the K-Pop group X1 on 27 August 2019 under the management of Swing Entertainment and Stone Music Entertainment. In a  video released during X1's debut, the members shared their goals as a group. In his message, Cha Junho expressed his desire to deepen his relationship with his bandmates: 'I hope we'll be like a family to each other'.
The album charted on Billboard's lists, and sold more than 500,000 copies. The music video for the lead single "Flash" has attracted more than 100 million views on YouTube.
Controversy and Disbandment
Although the debut activities of X1 proceeded normally, it was over shadowed by the controversy generated by allegations of by viewers of "Produce X 101", who accused the show's producers  – and its affiliated TV franchises such as "Produce 48" – of manipulating the votes, and deliberately choosing winners by their own preferences. After the arrest of producer Ahn Joon-young in November 2019, the group's activities were temporarily put on hold. The members' agencies along with Swing Entertainment agreed that the group would disband in January 2020.
In a heartfelt letter, Cha Junho thanked fans for their support, and expressed his gratitude for being able to form part of X1: 'I am really thankful that I have gained great older brothers, friends, and younger brother to be with forever.
I will never be able to forget the times we cried, laughed, and chatted together. Thank you so much to the Swing family who weren't able to sleep, and worked hard together with us. I will now be cheering on the success of our 11 members on each of our individual paths.'
Later in February, Cha Junho revealed that he had resumed activities with Woollim Entertainment.
Debut with DRIPPIN
In September 2020, Woollim Entertainment announced Cha Junho as part of the new group DRIPPIN, which was formed by seven members and is set to debut in October.
Personal Life
There's no information about Cha Junho's current romantic life or any previous partners, as he has chosen to keep those details private.
Growth As Artist
At the start of 2020, Cha Junho talked to Singles Magazine about his growth as an artist and singer: 'In the past year, singing and dancing have become really fun and I've improved, I'm also ambitious about wanting to do better. There are a lot of sides of myself that I haven't been able to show yet. I hope you'll look forward to them'.
Despite his young age, Cha Junho has achieved considerable success in his career. However, after the disbandment of X1 he decided to improve his artistic skills further: 'Rather than calling it a break, I'm taking time to work on self-improvement. After our shoot today, I have to go for a vocal training lesson. (…) I'm learning choreography and carefully reviewing my vocal performances. I'm trying to improve on the things that I've lacked.'
Controversy
In June 2020 an alleged former classmate of Cha Junho accused him of bullying during their time in elementary school.
The person – whose identity hasn't been disclosed – shared photos on their social media accounts of a school album in which Cha Junho appears. Several messages that supposedly proved the allegations against the idol were also posted.
However, Woollim Entertainment released a statement negating Junho's involvement with said case: 'The agency has confirmed that there are posts with malicious and unconfirmed content spreading on various social media platforms and online communities. We immediately checked the truth of these reports, and confirmed that the content is absolutely false.'
Later the agency also confirmed that they were taking legal action against the person who initiated the rumors.
Net Worth
As of 2020 Cha Junho has a net worth of close to $100,000, which is a result of his activities with K-Pop groups X1 and DRIPPIN.
[📸] 'WE ARE DRIPPIN!' behind #02 #DRIPPIN #드리핀 #차준호 #CHAJUNHO pic.twitter.com/hz4YpkKp1P

— 𝙙𝙧𝙥𝙣. (@drpnedits) October 4, 2020
Physical Appearance
Cha Junho is a handsome man who is 5ft 8ins (1.78m) tall and weighs around 140lbs (63kgs).
Interesting Facts
In an interview with Marie Claire he said he was interested in exploring various music genres in his career. He also revealed his favorite singers were Ariana Grande and Bruno Mars.
His blood type is A.
Cha Junho is a very reserved person, thus during his time in "Produce X 101" he was often compared to a robot.
He physically resembles Infinite's member L.
He's good friends with his former showmate Kim Yo-han, who also was part of X1.
Rumours surfaced that Cha Junho has had plastic surgery, but there is no evidence to support these claims, and at his age it would seem extremely unlikely.