Dok2, pronounced as Dokee, is a South Korean rapper, songwriter, and record producer, who co-founded the independent hip-hop label Illionaire Records in 2011. He was a child prodigy on the hip-hop scene, writing and producing tracks for legendary hip-hop artists including Epik High, Drunken Tiger, and Dynamic Duo in his early teens. In 2009, he released his debut solo album called "Thunderground," under the Map The Label, and from then on became one of the most influential and successful rappers in South Korea, without the backing of a major entertainment agency.
Just a simple reminder that article is created and owned only by kpopwiki.org. Article cannot be re-published in any other pages or documents. Copyright is protected by DMCA. All found copies will be reported.
Original source: https://kpopwiki.org/all-about-dok2-net-worth-cars-height-tattoos-girlfriend/
Early Life and Family
Dok2 was born Lee Joon Kyung on 28 March 1990, in Busan, South Korea. He grew up in a mixed-race household with a half-Spanish half-Filipino father, and a Korean mother.
When he was in his early teens, his parents ran a huge restaurant in his hometown but it went bankrupt and his family was in dire financial straits. As a result, he stopped going to school and immediately did something to help his family. Entering the music business was the first thing that came to his mind, as he felt it was the easiest way to earn money.
Back when he was seven or eight years old, his uncle, who was a US citizen from his Filipino side of the family, worked in the US military base in South Korea, and would often bring him to shop in the PX goods store inside the base. He grew up listening to American hip-hop artists, as his uncle would buy CDs of Lauryn Hill, Puff Daddy and Mase among others. He was also amazed by the music videos of famous rap artists surrounded by money and living a lavish lifestyle.
One of his early motivations in life was to get a huge house with a closet full of branded clothing and shoes, with lots of jewelry and cash, vowing that he would be a rap superstar in South Korea someday. However, when he went to Seoul to pursue his goals, he soon realized that it wasn't as easy as he envisioned it to be.
Educational Background
For the first three years of his primary education, Dok2 went to a local school in Busan, then transferred to an international school, and continued with his studies until sixth grade. He was mostly mentored by Australian teachers, and so became fluent in the English language. However, due to his parent's financial situation, he dropped out of school and never returned to study.
Career
At 12 years old, he signed up with rapper-producer Cho PD's record label, Future Flow Entertainment.
He was made to live in a trailer container by his agency, and almost starved as he wasn't provided with food. No one wanted to work with him as they found him too young and too raw; he was regarded as a karaoke rapper. When he signed up, he initially thought that he would just be a rap artist, with the agency providing him with tracks to work with, but the agency kicked him out, as they expected him to make tracks for them, but never guided him, and told him that he had no vision.
First Steps – Debut Album Released as part of All Black (2006)
Dok2 signed up with another record label, Gap Entertainment, and again found himself being taken advantage of by unscrupulous people in the business. They somehow forced him to be in a duo called All Black, with another Korean teen rapper Microdot, assuring Dok2 that to release his solo album, he needed to do this first.
In 2006, All Black released their first and only album "Chapter 1". which he didn't like at all, not because it was inferior but because he was ripped-off by the label. He wasn't given his dues and only later did he realize that he was trapped in a slave contract. For eight long years he would be required to write 10 albums for the label, under unfair conditions. However, two years into his contract, he thought of a way out, and in 2008 self-released a mixtape entitled "Thunderground Mixtape Vol.1". He sold about 3,000 units and added his earnings to the money he saved from his live gigs, and bought out his contract for $30,000 from Gap Entertainment. At 15 years old, Dok2 already showed his will, and determination to beat all odds.
Collaborations, Mixtapes, and First Solo Album (2009 – 2010)
Dok2 then met decent rappers and record producers who guided him in forging a new career path.
For instance, he was quite grateful to the veteran rapper Son Changil, who goes by the name Double K, as he was one of those people who were responsible for showing Dok2 the other side of the hip-hop business. Double K said that the entertainment business might look fancy on the outside but if not careful, one could be conned by bad people, as had happened to Dok2.
For two years Dok2 wrote and produced tracks for legendary hip-hop artists including Dynamic Duo, Epik High, and Drunken Tiger; at that time, he couldn't believe that the music he made would be used by these great rappers. He was welcomed by other rappers, and became the youngest member of Drunken Tiger's hip-hop crew called The Movement Crew. He also released another mixtape, "Illstrumentalz Vol. 1," on 14 May 2009; it had 18 tracks with featured hip-hop artists such as Paloalto, Beenzino, DJ Friz, and Jinbo.
— DOK2GONZO (@notoriousgonzo) September 8, 2020
In 2009, he officially became part of the now defunct independent label, Map The Soul, established by Epik High. Finally, on 25 November, he released his first solo album entitled "Thunderground," which consisted of eight tracks including the lead track, "It's Me."
Encouraged by the positive feedback in the hip-hop community, he continued to create and release more music in collaboration with other artists. However, his new label closed down, so he didn't have a choice and went back to self-released mixtapes. In July 2010, he collaborated with Rado of Blackeyed Pilsung to release an extended play called "It's We", which had eight tracks including "Doin Good" featuring Jay Park, another hip-hop mogul in the making.
Dok2 collaborated with the rapper and record producer Shin Dong Gab, also known as The Quiett, and released the mixtape "Rapsolute Mixtape, Vol. 1" in August 2010.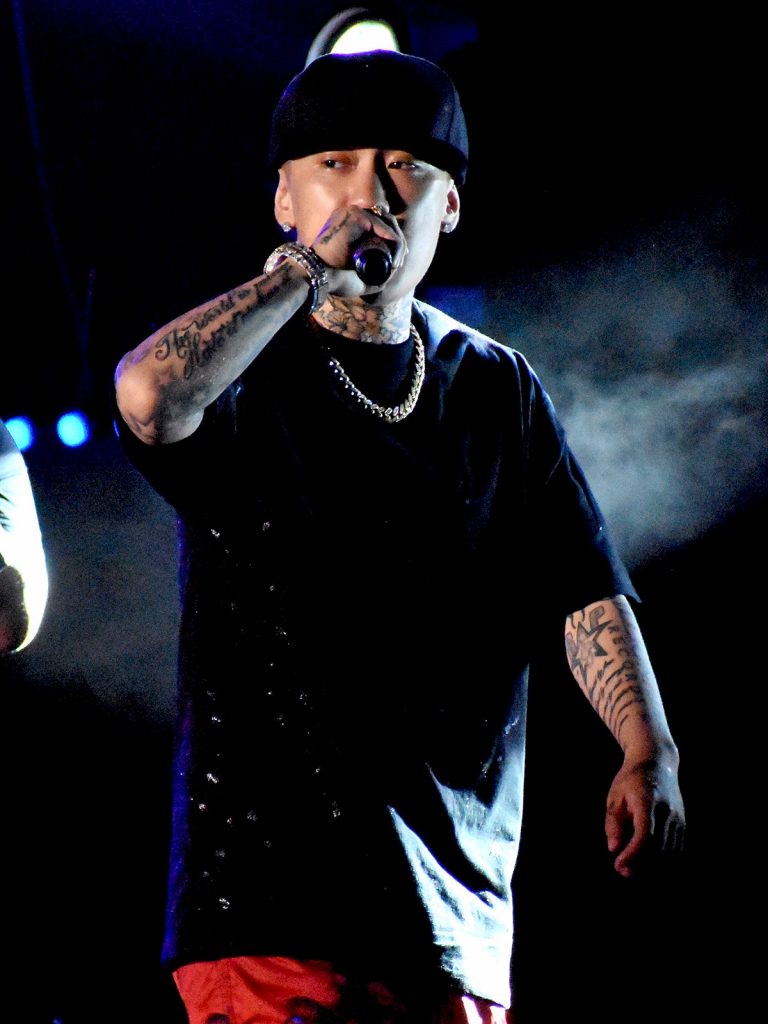 Both weren't aware at the time they started the project that it would be the start of something far greater than they both had imagined.
The last album collaboration before he created his independent label was "Flow 2 Flow", which Double K released on 25 January 2011.
Birth of Illionaire Records (2011)
When Dok2 established Illionaire Records with The Quiett in January 2011, they knew they were taking a big risk. Major players in the music industry such as big entertainment agencies and distributors were discouraging them, saying that it wouldn't be long before they folded. Other artists who tried to go independent failed just as happened to Epik High's label. They received offers from other labels that assured them they could make more money if they just joined them. However, they both felt that they weren't looking to earn millions of dollars as it wasn't their goal to construct a huge building.
They would be satisfied just to earn hundreds of thousands of dollars, and maintain their identity without being pressured by management.
Since Dok2 and The Quiett met during their struggling years, they knew what pitfalls to avoid. One thing they agreed upon was to make everything simple, which meant no fancy office, as most of their work was done at their respective homes, and they would only hire one person to work as their liaison officer for communication and scheduling purposes. All their earnings go directly to themselves, except 10-20% for the company's savings account for overhead expenses.
In April 2011, he released the studio album "Hustle Real Hard," with 14 tracks. He worked again with Jay Park, and collaborated with successful hip-hop artists such as Zion T., Soulja Boy, and YDG.
Beenzino and The Quiett were also featured on some of the tracks. For unknown reasons, this wasn't released under their new label.
Illionaire Records Signed Up Their One and Only Artists, Rejected Jay Park (2012)
After a year, he and The Quiett accepted the rapper Beenzino, in Illionaire Records, the first and only contract artist under the label, remaining true to their agreement that the label would stay small and simple. The Quiett said too many cooks in the kitchen would ruin the food, and Dok2 said that the three of them had different styles, which worked for them. If they accepted another one into the label, it would rock the stability that they were enjoying.
Even Jay Park, who's a good friend of his and wanted to join the label, was rejected by Dok2, not because he didn't like his music style or personality, but that Jay was too big for the label. His music video ideas were way too expensive and grand.
However, Jay was so inspired by Dok2 that he established his own independent label, AOMG, after two years, which became one of the most successful and influential hip-hop labels in South Korea, like Illionaire Records.
Concert Tours, Collaborations, Album/Single Releases, Variety Show (2012 – 2015)
Dok2 released many singles and albums under his label – his most profitable collaborations were said to be with Jay Park.
In February 2012, he released the studio album entitled "Love & Life, The Album." It had 11 tracks, with four featured artists Zion T., Jinbo, Bumkey, and Rado. In this album, he veered away from his usual style called "dirty south" rapping, and showed a different style and character through the songs.
He along with The Quiett and Beenzino then embarked on a concert tour entitled "ILLIONAIRE TOUR 2012", in several key cities in South Korea, performing their hit songs and also releasing the free track, "Illionaire Gang," for their loyal fans.
From July to September 2014, he and The Quiett participated as judges in the reality-TV rap survival series, "Show Me The Money 3." In this season, four teams were created including Team Illionaire. They ended up producing the winner for the season, Bobby, from the upcoming boyband iKon under YG Entertainment.
In June 2015, Dok2 released the studio album entitled "Multillionaire" with 13 tracks, and eight featured artists on it. He was also seen making a guest appearance in MBC's reality TV show, "I Live Alone," which showed the everyday lives of celebrities who lived alone – viewers were amazed at his lifestyle.
Further Success and More TV Appearances (2016 – 2019)
Dok2 was lured into making more appearances on TV, saying that it was primarily because he was offered a huge amount of money; even if he didn't like it that much, he couldn't say no.
He participated in seasons 5 and 6 of "Show Me The Money", then in 2017 he was also seen in the top-rated TV show, "Infinite Challenge," in which he partnered with Yoo Jaesuk for the "Hip‑Hop x History Special", to write a song about Korea's rich history. He recorded the song "Like," with the veteran host featuring Lee Hi. His opulent lifestyle was also featured in the show, since Jaesuk visited him in his penthouse.
It was also in 2017 when he released his last album under Illionaire Records, called "Crazy." Since then, he's only released non-album singles.
Jewelry Scandal (2019)
Dok2 would often visit his family in the US, and in November 2019, it was reported that a case was filed against Illionaire Records in Seoul by a US-based jewelry store for dodging payment for jewelry worth $200,000 that he bought.
The store said that Dok2 still owed them $34,000, and that they could no longer contact him. Apparently, Dok2 was robbed in Los Angeles and lost the sponsored jewelry, but the store said there wasn't any sponsorship agreement. They dropped the charges in Seoul since the judge ruled that the store couldn't ask the label to pay for it, since it was Dok2 who bought the jewelry and not the label.
Illionnaire Records Closed Down (2020)
In February 2020, Illionaire Records posted on their social media accounts that they had decided to close the business after 10 years. They thanked everyone, but never gave any reason for it. Fans speculated that since Dok2 was often in the US, he would no longer have enough time for his label.
Ohana vibes 🤙🏽🌺🇵🇭 pic.twitter.com/4s9j2bLEzX

— DOK2GONZO (@notoriousgonzo) September 17, 2020
Personal Life
At the moment, Dok2 is single as there isn't any news that he is dating anyone. In September 2018, he'd already announced that he'd left his penthouse and would be moving to the US. It was his childhood dream to live in California, but he said he would continue to make music and do live gigs in South Korea.
Appearance
Dok2 is 5ft 3ins (1.61m) tall, and weighs 136lbs (61kg). He has brown skin, black hair and dark brown eyes. He has tattoos all over his body, such as "Get Money," "Illionaire," "Hustle Real Hard," etc.
Net Worth
According to authoritative sources, Dok2 has an estimated net worth of $6 million as of March 2021. Before he moved to the US, Dok2 was staying in a rented hotel penthouse, and had a collection of luxury cars such as Rolls Royce, Phantom Drophead, Lamborghini Murcielago, Mercedes Benz G63, and BMW i8. He said that he would have more if not for the expensive import taxes in South Korea.