Who is Kpop YouTuber Saesong?
Saesong was born in South Korea on 19 April 1991 – her zodiac sign is Aries and she holds South Korean nationality. She is a Kpop YouTuber, perhaps best known for her amazing vocal skills, but also for the fact that she prefers not to show her face in the videos she uploads.
Just a simple reminder that article is created and owned only by kpopwiki.org. Article cannot be re-published in any other pages or documents. Copyright is protected by DMCA. All found copies will be reported.
Original source: https://kpopwiki.org/who-is-kpop-youtuber-saesong-why-is-she-hiding-her-face/
Early life and education
Seasong was raised as an only child in South Korea by her father who is a janitor, and her mother who is working as a cashier at a local supermarket.
Her family didn't have much while she was growing up, so Seasong often wore used and worn out clothes and was thus often bullied at elementary school, which led her to become shy and stay away from groups of people.
She attended a local high school at which the bullying stopped, and she went on to practice her vocal skills there, while she was also a member of the school's drama club appearing in many of the plays performed there.
Saesong matriculated in 2009, and then worked several jobs to financially support herself, before launching her career on YouTube in 2016.
Career as a Kpop YouTuber
Saesong launched her eponymous YouTube channel on 5 April 2016, and she has since gathered over 2.65 million subscribers and around 225 million views of all her videos combined. She mostly uploads her covers of popular South Korean songs – two of her most popular videos are "iKON(아이콘) – 사랑을 했다(LOVE SCENARIO) COVER by 새송|SAESONG" which has been viewed over nine million times since 15 February 2018 and "BLACKPINK(블랙핑크) – 'DDU-DU DDU-DU(뚜두뚜두)' COVER by 새송|SAESONG" which has been seen over 7.3 million times since 24 June 2018.
Saesong has also collaborated with various popular South Korean musicians and YouTubers, including Charming_Jo who is also a Twitch star and a gamer.
Saesong is also active on various South Korean social media networks, and she can also be found and contacted on Instagram, Twitter and Snapchat.
Why is she hiding her face?
Saesong has recently stated that she is not as confident as she used to be, which is believed to be because of the negative comments she sometimes gets on her videos on YouTube.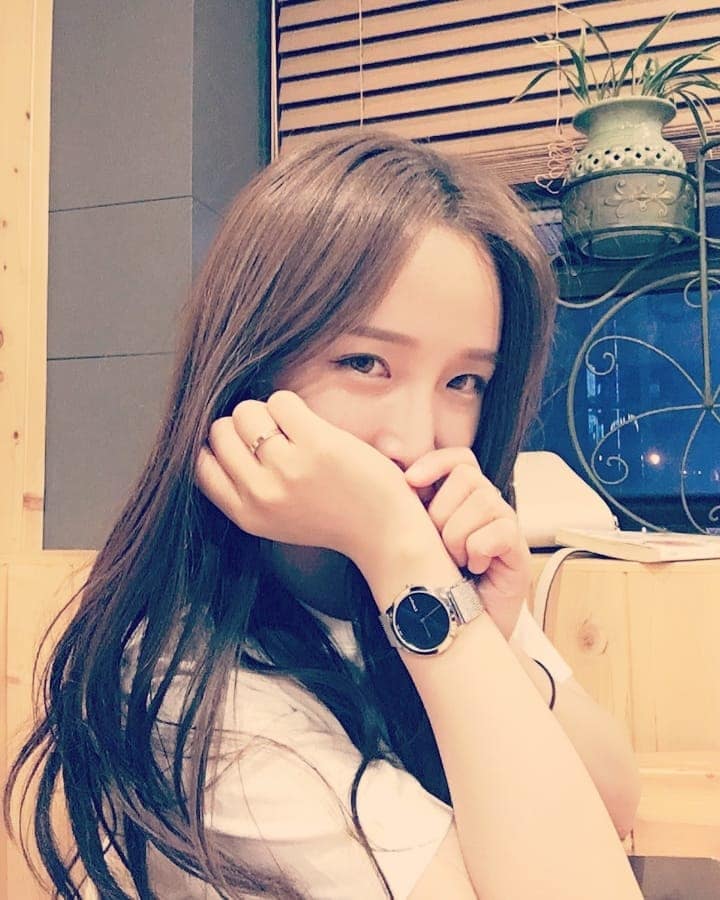 She believes that her videos are not as good as she would want them to be, which is why it sometimes takes her a long time to choose what to cover and what to upload. She has also received negative comments regarding her looks, which is why she usually tries to hide her face behind the microphone while shooting for her videos.
Some people have criticized her for wearing the same clothes in her videos, so today she always changes outfits and sometimes her entire style for new videos.
Love life and boyfriend
Saesong prefers not to talk about her personal matters on the internet, which is why nothing is known about her past and present affairs. It is widely believed that she hasn't so far been in a long-term relationship, which is one of the reasons why she is shy and why she avoids showing her face on YouTube.
여러부우우운 새해 복 많이 받으세요 ♥_♥그리고 2월말 늦어지면 3월초에 유튜브 업로드 계획이 있어요! 조금만 더 기다려주세요. 미안하고 고맙습니다 ㅠㅠ ily-I'm not good at English 😢 I'll study English ! 🔥🔥

Posted by 새송 Saesong on Tuesday, 5 February 2019
However, several of her fans have stated seeing Saesong spending time with a man at a restaurant in Osaka on multiple occasions. The two allegedly met the first time she visited the city, and it is believed that she came to Osaka only to meet him in the first place – according to these rumors, the two have been dating for three years now, but Saesong hasn't commented on this.
As of August 2020, she is single, hasn't married and doesn't have children.
Hobbies and other interests
Saesong likes to travel, but has only been to several Asian countries, although is hoping to one day travel around Europe and the US – out of all the places she has visited, her favorite is Osaka in Japan which she has visited on multiple occasions. She is interested in learning English as she is not very good at it, and has promised her fans she would improve it. Saesong is a lover of animals, and during her teenage years volunteered at a local animal shelter, mostly because she wanted to be close to animals but her parents didn't allow her to have a pet.
In her spare time, Saesong likes to watch Hollywood movies, and her favorite actor and actress are Johnny Depp and Julia Roberts, while some of her favorite movies are the franchise "The Pirates of the Caribbean", "Edward Scissorhands" and "The Runaway Bride".
Appearance and net worth
Saesong's age is 29. She has long brown hair and brown eyes, is 5ft 5ins (1.65m) tall and weighs around 110lbs (49kgs).
As of August 2020, her net worth has been estimated at over $100,000.