Kim Chaewon is a South Korean vocalist, dancer and songwriter, who rose to fame through participating in Mnet's survival show, "Produce 48," and debuting as a member of IZONE.
Just a simple reminder that article is created and owned only by kpopwiki.org. Article cannot be re-published in any other pages or documents. Copyright is protected by DMCA. All found copies will be reported.
Original source: https://kpopwiki.org/kim-chaewon-izone-produce-101-age-height-family-bio/
Early life and family
Kim Chaewon was born on 1 August 2000, in Gaepo-dong, Seoul, South Korea, and has a sister who is six years older than her. Their mother is the veteran theater actress, Lee Ran Hee, who has been working for three decades in the field, and is known for the roles she's portrayed in stage plays that include the "20th Century Writer," "Kansai Fist," and "Fall Into Me." She is supportive of her daughter's career choice, and was seen attending the final live broadcast of "Produce 48."
Education background
Kim studied at Seoul Poi Elementary School, Guyong Middle School, and matriculated from Gaepo High School. She currently attends Hanlim Multi Art School.
Career
First steps
It has been a dream of hers since she was young to become a K-Pop (Korean Pop) girl group member. Her first taste of what it was like to perform in front of an audience was in 2012, when she participated in KBS' Korea Children's Song Contest. Years passed before she eventually became a trainee for Woollim Entertainment, which is home to popular idol groups such as Infinite and Lovelyz. She appeared in her label mate Golden Child's official music video (MV) for the song entitled "Let Me," released on 4 July 2018 and which garnered two million views.
"Produce 48" Survival Show
She trained for eleven months before her biggest break came, when she joined Mnet's "Produce 48" to have a shot at becoming one of 12 in the group that the show was planning to debut. This third season of the "Produce 101" series was highly anticipated, considering the first two seasons were able to launch the careers of many, as the winners debuted as members of IOI (Season one) and Wanna One (Season two), which both became successful K-Pop idol groups.
In this show, the 96 trainees from various management agencies who participated were not just from South Korea but also from Japan, as it was a joint project of Mnet and Yasushi Akimoto of the Japanese idol group franchise, AKB48. The first episode was aired on 15 June 2018 in both Mnet Korea and Mnet Japan, and ran for 12 episodes.
The girls were mentored by professionals in dancing, rapping and singing, and were given challenges or missions to show their skills as they appeal to the viewing public, whom they referred to as the "national producers," and who would decide their fate through online and live audience voting.
During the final live broadcast on 31 August 2018, the top 12 trainees who received the most votes and would debut as members of Izone (stylized as IZ*ONE and pronounced as "eyes one") were revealed. Chaewon placed tenth in ranking with over 238,000 votes. She would then promote with the group for two-and-a-half years under Off The Record and Swing Entertainment.
Debut as member of Izone
The name "IZ*ONE" means "the 12 members together as one", with "IZ" representing the number 12. The group's official name for its fandom is WIZ*ONE with "WIZ" taken from the word "wizard," and refers to the fans who are making a magical future together with them as explained by one of the members.
It didn't take long for the group to debut, with Chaewon as the lead vocalist and lead dancer. As members of an idol group, they can all sing and dance, while some of them can rap; however, each one has a specific role in the group such as Eunbi being the leader and Wonyoung is the center; Minju, Sakura, and Hyewon are in charge of visuals; Yena is the main rapper; Chaeyeon is the main dancer; Yuri is the main vocalist; Yujin is the lead vocalist and lead dancer; and Nako and Hitomi are the vocalists.
They released their extended play (EP) entitled "Color*Iz" (pronounced as "colorize") on 29 October 2018, as well as held their showcase concert, "Color*Iz Show-Con," to a sold-out crowd at the Olympic Hall in Seoul on that same day; it was broadcast live on YouTube and Facebook.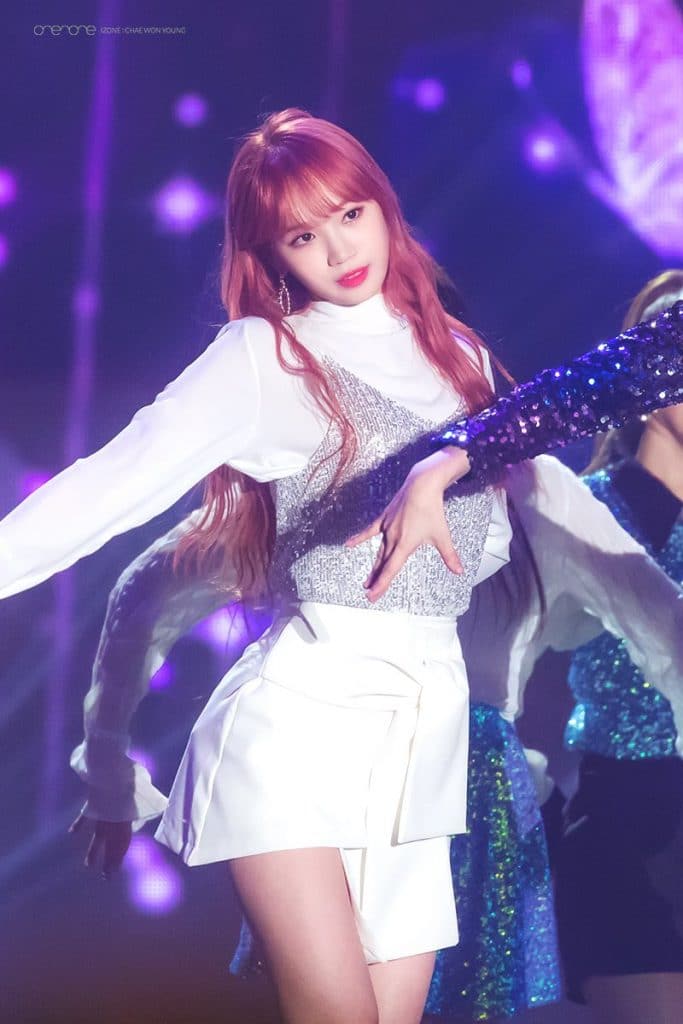 Two versions of the physical EP were released, namely "Color" and "Rose." Korean record labels usually released several versions of an album with the same music content but different album covers, photo cards, and photobooks. It is a great marketing strategy to increase sales as most fans buy them all for their collection as well as to show their support for their idols. The physical EP has eight tracks, four of which were re-recorded by the members, as they were included in the digital album entitled "Produce 48 – Final," and the rest were new ones including the title track, "La Vie en Rose." The digital release only has seven tracks – the show's official song, "Pick Me," isn't included.
It was received well by the public, as it topped international music charts including Japan's Oricon charts, as well as the iTunes charts in 10 countries that included Thailand, Singapore, Indonesia and Israel. It also charted at No.9 on the Billboard World Albums Chart. Locally, it ranked second on Korea's Gaon Album Chart. Upon reaching 250,000 unit sales, KMCA (Korea Music Content Association) gave them their first Platinum certification. The official MV currently has more than 130 million views.
Ten days after the EP's release, they won first place on Mnet's music show, "M Countdown," which made them the fastest girl group to do that at the time. As a successful rookie group, they were able to bag the Best New Artist of the Year Awards from Mnet Asian Music, Seoul Music, Gaon Chart Music, and Golden Disc Awards. Billboard hailed them as one of the best K-Pop idol groups to debut in 2018.
Further success
The group signed a recording contract on 6 December 2018 with Japan's EMI Records label for their Japanese promotions. On 20 January 2019, they held their Japanese debut showcase concert in Tokyo Dome City Hall, to meet their fans and perform the Japanese debut single, "Suki to Iwasetai" "(Tell Me You Love Me). This single was released on the 6th of February, and topped the Oricon Singles Chart with almost 194,000 physical copies sold that day. It ranked No.2 on both the Billboard Japan Hot 100 and the weekly Oricon Singles Chart. It was certified Platinum on the 8th of March by the Recording Industry Association of Japan (RIAJ) as it surpassed 250,000 unit sales.
Their second EP entitled "Heart*Iz" (pronounced as "heart eyes") had over 200,000 pre-orders and more than 130,000 copies were sold when it was finally released on 1 April 2019.
It topped the Gaon Album Chart, and was later certified Platinum by KMCA. It peaked at No.6 on the US Billboard World Album Chart, and No.4 on the Oricon Chart. The EP contains eight tracks such as "Highlight," "Really Like You," "Airplane," and the title track, "Violeta" which peaked at No.18 on the Gaon Digital Chart, and No.8 on the Billboard World Digital Song Chart. On the day of its release, they held a comeback showcase concert entitled "Heart To," which was aired live on Stone Music's YouTube Channel and the Mnet channel.
Izone held their first-ever concert tour, "Eyes on Me," from 7 June to 9 June 2019, which kicked off with a three-day concert at the Jamsil Indoor Stadium in Seoul, followed by Thailand, Taiwan, Hongkong and Japan with over 80,000 attendees. The group also performed at the KCON held on the 6th of July at the Madison Square Garden in New York City.
KCON stands for the Korean Wave Convention, which is a music festival held annually in various parts of the world, in which fans get to see several K-Pop groups perform their biggest hits and newly released singles.
On 26 June 2019, they released another Japanese single entitled "Buenos Aires," which has 16 editions that include solo member jacket editions, a limited WIZ*ONE CD edition, regular CD+DVD edition, and a CD Box Set edition that has all the members edition and WIZ*ONE edition. It reached the top position on both the Billboard Japan Hot 100 and Oricon Singles Chart, as well as receiving platinum certification from RIAJ. Their third Japanese single, "Vampire," was released on 25 September 2019, and it also performed well on the music charts in Japan, and was awarded Gold certification by RIAJ with over 200,000 copies sold in its first week.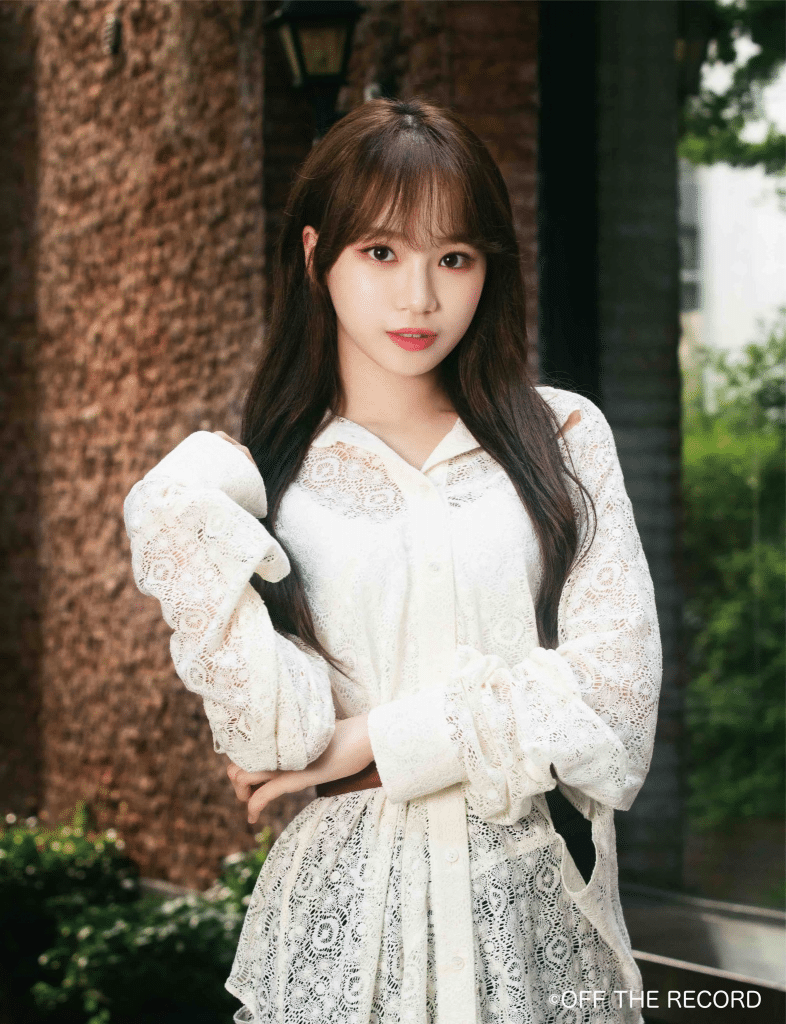 On 17 February 2020, they released their first studio album entitled "Bloom*Iz" (pronounced as "bloom eyes") which has three versions, namely "I Am," "I Was" and "I Will." It has 12 tracks including "Ayayaya," "So Curious," "Someday," and the title track, "Fiesta." They broke the record for the most number of albums sold on the day of release, with 184,000 copies sold as well as the record for Hanteo Charts' first-week sales, with over 356,000 copies sold. Hanteo counts the number of individual album sales from approved websites or online stores, while Gaon Charts count the number of albums shipped out to stores.
Their third EP, "Oneiric Diary," which they released on 15 June 2020 was even more successful, as it broke their previous first-week sales record on Hanteo Charts with close to 390,000 copies sold.
It ranked No.1 on the Gaon Albums Chart, and received double-platinum certification from KMCA for exceeding 500,000 copies sold. The EP has three versions, namely "Oneiric," "3D," and "Diary", with eight tracks including the song "With*One," which Kim co-wrote with other members, and the title track, "Secret Story of the Swan."
Personal life
Chaewon is 20 years old and currently single. If she is dating or seeing anyone, it is unlikely that it would be revealed to the public. As a member of a K-Pop girl group, she would be bound by the no-dating clause that is included in the contract she signed with her label, which bars her from dating for three to five years after her debut, because may prove a distraction from focusing on her career, which the management hopes to avoid. It also has the potential to ruin her image that would subsequently affect the group as well.
Hobbies, favorites, rumors, and interesting facts
Her English name is Anna Kim, and nicknames Fairy Chaewon, Radish Cabbage Fairy, Angel Chaewon, Toy Poodle
Her favorite artists are IU and Taeyeon of Girls Generation (SNSD)..
One of her special talents is peeling three tangerines in half a minute.
She likes to eat spicy food, fried chicken, and cheesecake.
Mint chocolate is her favorite ice cream flavor; she likes it so much that she does the "mint choco choco dan" aegyo and is known for it. K-pop idols are known for doing aegyo, which is acting cute by doing baby talk or using baby voice with matching facial expression and gestures. It is a way to show affection or appeal to someone.
Favorites: Blueberry, the color pink, and the movie "La La Land" (2016)
She is in charge of cuteness in Izone.
Her hobbies include listening to ballads as well as watching dramas, choreography videos, and "mukbang" (eating broadcast) videos.
She has become close to fellow member Kim Minju, and there are some netizens (internet users) who like to put malice into their relationship saying that they are a couple while others said that they are just friends.
The (production director) Ahn Joon Young admitted to manipulation of votes and ranking for "Produce 48," which resulted in speculations on the real ranking for the final 12 members who debuted. All those involved including the production team and entertainment agencies were investigated. After Young was arrested, a closed trial was held to protect the names of the trainees who would be affected.
Fancams of Chaewon's performances on music shows have been trending on news portal sites in Korea since the start of 2020 as netizens praised her for her beauty, charm, and skills. Netizens call her the "hidden gem" of Izone.
Her answers to Ask.fm when she was in high school became controversial. One example is when she was asked, 'Do you like fat people?' and she replied, 'Who does?' She also said that her ideal type is someone who is not short. Some netizens criticized her for being superficial, while others defended her.
Appearance
She is 5ft 5ins (1.64m) tall, weighs 95lbs (43kgs), and has a lean build. She is Asian with black hair and brown eyes. She keeps her hair long but changes its color during album promotions.
Net worth
According to sources, Kim Chaewon has an estimated net worth of close to $1 million, as of August 2020