Jang Moon Bok is a singer, rapper and dancer born on 11 April 1995 in Daegu, South Korea. He's known for being a former contestant in the second season of "Produce 101", and as a member of boy group LIMITLESS.
Just a simple reminder that article is created and owned only by kpopwiki.org. Article cannot be re-published in any other pages or documents. Copyright is protected by DMCA. All found copies will be reported.
Original source: https://kpopwiki.org/jang-moon-bok-age-height-boyfriend-family-profile-2020/
Early Life
Information about Jang Moon Bok's childhood is undisclosed, though it's known he studied in Pyeongrye Middle School, and matriculated from Daegu Jeil High School.
Although the identity of his family is unknown, Jang Moon Bok revealed that his mother died in 2019: 'My mother battled with cancer and she asked me to do something. She said it as though it was her will. She said she wanted to see me officially debut in a group.'
Career
Early Steps
In 2010 Jang Moon Bok appeared in the TV survival show "Superstar K 2", in which contestants proved their vocal skills in order to pass to the final round. Although he was selected as one of the 151 initial participants, Jang was unable to pass the first elimination round.
Despite his brief appearance in the program, viewers were unable to forget his rapping skills and artistic presence. In addition, his audition tape for the show was went viral on the internet, resulting in him attracting the attention of agencies and the media.
Produce 101 Season 2
Nothing is known about Jang Moon Bok's career immediately after he left "Superstar K 2", though at some point he was signed by the agency ONO Entertainment, which allowed him to release his first single "Hip Hop President" in July 2016.
In 2017 Jang Moon Bok became a contestant of "Produce 101" during its second season. In this survival show, 101 boys – including trainees and rookies – compete to join a newly formed Korean pop (K-Pop) group.
During the first episode of the series, Jang was given the privileged second position in the overall ranking.
However, as the program advanced he lost his position on the voting polls and was eventually placed number 27th, which resulted in his elimination from the show in episode 10.
Despite not being able to pass to the final round, Jang Moon Bok thanked his fans and the show's staff for the opportunity he was given by appearing in "Produce 101": 'I was so surprised by all of the attention and love I received, even before the show aired, and I finally have the opportunity to greet you properly. Though I'm late, I want to sincerely thank you all.  (…) I was able to stand in front of so many people to perform, I became friends with other trainees, and most of all, I was happy to experience what it's like to stand on stage with other people when I'm so used to being alone.'
In a livestream through his Naver V App in June 2017, Jang Moon Bok confessed that participating in "Produce 101" was exhausting for him. Despite that, however, he missed being in the show and felt lost after his elimination: 'Now that it's over, I'm sad. When we finished filming that episode, I went straight home and fell asleep. When I woke up the next morning, I thought to myself, 'Now what do I do.' My mind went blank with that thought. I felt dispirited.'
He also commented on not being completely pleased with his work in the survival program, saying he didn't show his talents and sense of humor completely. Regarding his physical condition, Jang said his sleeping schedule was drastically changed during "Produce 101", admitting he felt that he didn't have enough time to sleep between his training and filming the program.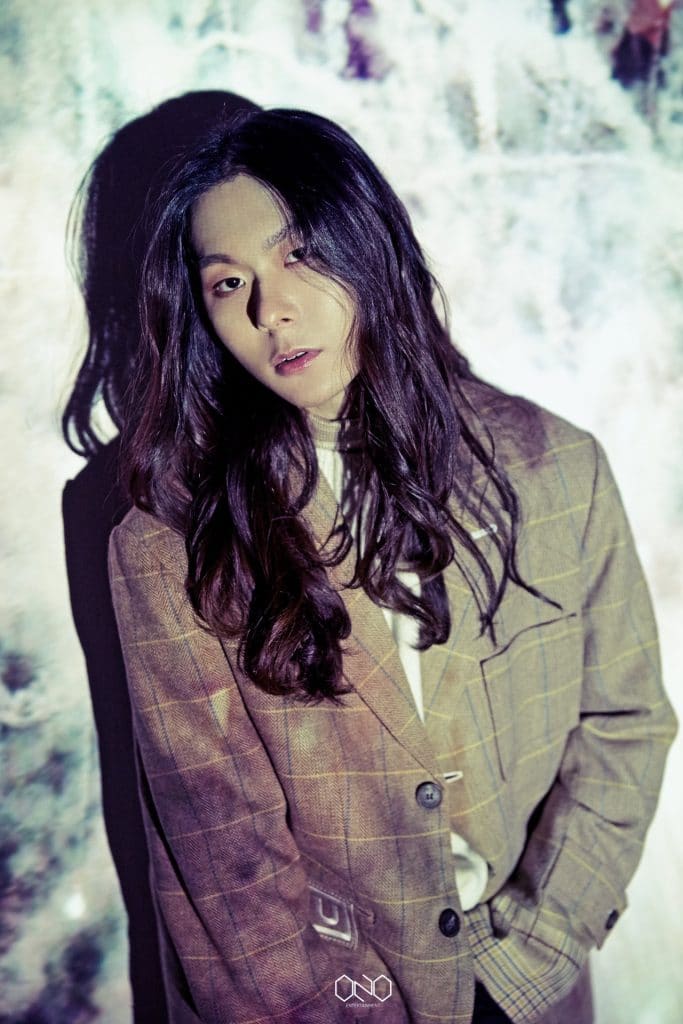 Despite the harshness he endured, he confessed that he would like to participate in the show again in the future: 'I think I'd be able to show a better side of myself. I could tell that my skills were really improving, especially in dance, and the other trainees gave me a lot of motivation'.
Solo Activities
In March 2017 Jang Moon Bok released his second single, entitled "Check" and featuring Lee Se Young. As he was still fairly unknown to the general public at the time, the song wasn't commercially successful. However, after participating in "Produce 101", his popularity was on the rise, which resulted in him becoming a regular guest on the OnStyle's variety show entitled "A Sound Like Passion", hosted by Heo Ji Woong.
Grateful for the opportunity, Jang commented: 'Thanks to all of the fans who have supported me, I'm able to be in this position to represent people's hopes and passions, and for that, I'm so thankful. It's an honor. As a representative of youth, I will speak candidly about the realities of our generation, so please look forward to the show.'
This wasn't the only improvement in Jang's career though, as in July he gathered media attention with the release of the single "I Will Walk Together" and its music video, on which he showed a softer, more romantic side of him.
His career as a model was going well too, as L'Oréal Paris contracted him to become one of the company's endorsement models in the country. Also, in December Jang Moon Bok won the Rising Artist category at the Hallyu Awards.
Following this event, he along with his friend and former show-mate Seong Hyun Woo released the single "Do Not Be Afraid", produced by FlowBlow.
2019 – LIMITLESS & More
In March 2018, Jang Moon Bok released his first mini album entitled "PEEPS", including seven songs and a variety of features with other fellow rappers and singers.
In July, Jang made his debut as an actor, when he appeared as Min Dong Han in the web drama produced by tvN entitled "Wild Guys".
More exciting news was in store for his fans that year though, as it was announced he would debut as part of the K-Pop group LIMITLESS. Though the group was first introduced as ONO Boyz by Star Entertainment – previously known as ONO Entertainment -, the name was later changed. In addition to this, LIMITLESS started a project to collect funds for their debut.
Now known with the stage name of VOK, Jang Moon Bok's dream to be an idol became a reality with the release of "Dream Play" in July. LIMILESS' first single was followed by "Wish Wish" in November that year, when it was also announced two Chinese new members would join the band.
Nowadays LIMITLESS is on a semi-hiatus caused by the COVID-19 situation. However, Star Entertainment confirmed that the group had plans to extend their activities to Japan. In August 2020, the member Yoon Hee Seok officially left the group for personal reasons, and conflicts with the agency.
Personal Life
Ex-Girlfriend Controversy
In 2020 a woman of unknown identity posted a message on an online community affirming she was Jang Moon Bok's ex-girlfriend.
In the controversial post, she denounced Jang Moon Bok's problematic behavior during their time together, starting from the time they met during a social gathering where he allegedly invaded her personal space. The woman also wrote that he continually lied to her and was very insistent on having sex with her regardless of her constant rejections.
Star Entertainment confirmed the unknown woman was indeed Jang's ex-girlfriend, asking fans to respect the idol's private life.
Net Worth
Jang Moon Bok has an estimated net worth of over $100,000, which is a result of his solo activities as a singer, including as a member of LIMITLESS, and his modeling career.
[Happy Birthday to our Amazing Moonbok ♡]#JANGMOONBOK #장문복 #MOONBOK #문복 #ONOBOYZ #오앤오보이즈 #HappyMoonbokDay @ono_boyz
✨💎☀️☄️🌿✨💎☀️☄️🌿✨💎☀️☄️🌿✨💎☀️☄️🌿✨💎☀️☄️🌿 pic.twitter.com/xlmEFNV4Uu

— R.O.S.E♡ (@STA5LIGHT) April 10, 2019
Physical Appearance
Jang Moon Bok's most outstanding physical characteristic is his beautiful, long and healthy looking hair. He's 5ft 5ins (1.68m) tall and weighs around 110lbs (50kgs).
Interesting Facts
In 2017 he appeared in "The Return of Superman".
He speaks Japanese at a basic level.
He loves video games.
He used to live in rapper Outsider's house, who is his close friend.
Jang is a fan of the Samsung Lions baseball team.
Fans have said he physically resembles Red Velvet's member Seulgi.
He appeared in the TV show "The King Of Mask Singer", dedicating his performance to his late mother.
Jang said Sejeong from the group Gugudan is his ideal type: 'She's full of bright and optimistic energy, and I really like seeing that.'