Holland is a South Korean singer and dancer, who became known as the first openly male gay Korean Pop (K-Pop) artist. The LGBTQ+ issues are still taboo in South Korea, and no entertainment agency signed him up when they learned he wanted to promote as a gay person. It took working at two jobs to release his debut single, "Neverland," and a crowdfunding campaign to fund his self-titled debut album in 2018. His main purpose in joining the music industry was to be the voice for the LGBTQ+ community, and promote equal rights in their conservative society.
Just a simple reminder that article is created and owned only by kpopwiki.org. Article cannot be re-published in any other pages or documents. Copyright is protected by DMCA. All found copies will be reported.
Original source: https://kpopwiki.org/holland-%ed%99%80%eb%9e%9c%eb%93%9c-kpop-stars-biography-age-height-profile/
Early Life and Family
Holland was born Go Tae Seob on 4 March 1996, in Daegu, South Korea. Due to South Korea's strict and conservative society, his parents didn't know of his sexual orientation growing-up because he kept it a secret.
Being an only child, he never had anyone to confide in, and when he felt the need to confess his gender preference, he turned to his close friends.
However, the next thing he knew, the day after his confession he was the topic of the school gossip mill. For the next three years in school, he had a difficult time as he was bullied every day for his sexuality, even if he tried to keep a low profile. His own friends joined in torturing him, and had at one time dragged him in the schoolyard with a rope around his neck. If not for a true friend's comforting words telling him that his existence isn't wrong, his suicide attempt would have been successful.
He also found consolation in music, and became a huge fan of the boyband Shinee, which later inspired him to become a singer.
Educational Background
He attended the School of Performing Arts located in Seoul.
Career
After being a victim of bullying in school due to his sexual orientation, Holland aspired to become a voice for the LGBTQ+ community by being a K-Pop idol. He knew the risks involved but felt that it was something he needed to do, but said that he wanted to share his story and make music with a positive message. Gifted with a singing voice, he went to numerous entertainment agencies so he could debut his song of hope and love for his gay peers. However, all the agencies wanted him to keep his gender preference a secret. It would be a contradiction to his purpose of becoming a K-Pop artist so he declined, and made plans to debut using his own resources.
First Steps – Debut Year (2018)
Holland was the stage name he used to pay homage to the first country in the world that allowed same-sex marriage. Since no entertainment agency was willing to back him for his debut as an openly gay singer, he worked two part-time jobs just to save enough funds to make his dream come true.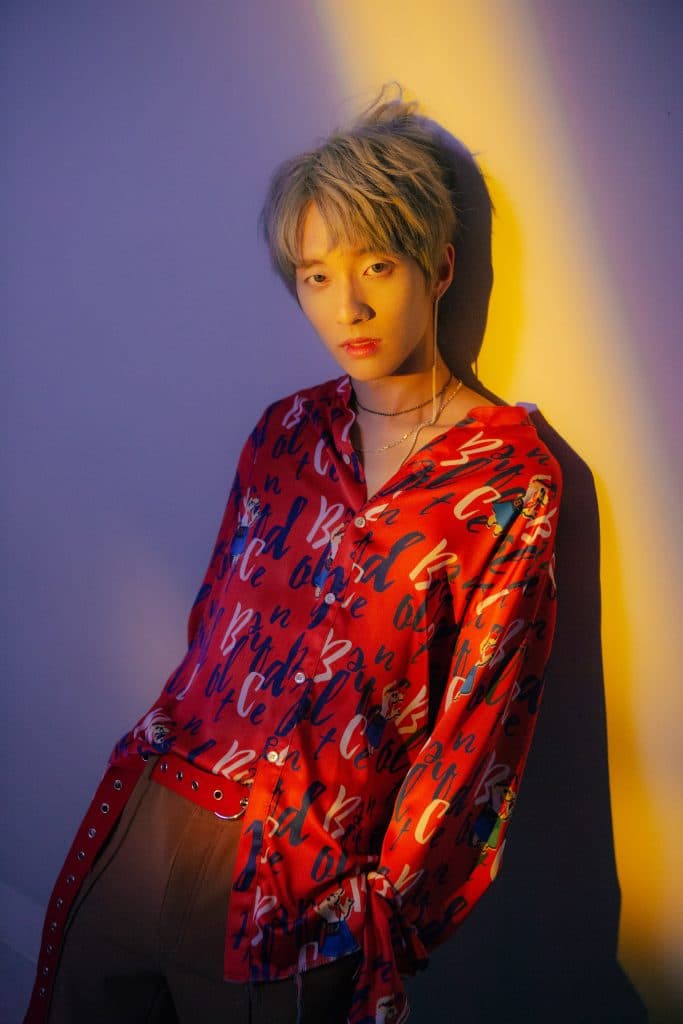 Finally, on 22 January 2018, he made his official debut in the K-Pop industry, with the release of the digital single entitled "Neverland." With an unapologetic music video uploaded on YouTube on the same day, depicting same-sex kissing, it was quite shocking that it flew under the radar of the mainstream media. However, social media was buzzing about it, as fans tweeted about Holland's daring debut, and the hashtag #HollandDebutDay even trended worldwide on Twitter.
The music video had 1.6 million views within 24 hours. It was given a 19+ rating in South Korea, which means it was only appropriate for a mature audience. He has since attracted more fans and gained attention around the world, so that his MV had close to 14 million views as of February 2021. The song might not have entered the Billboard Chart, but it gained attention as Billboard wrote an article about it, and made a video about him.
After six months, Holland followed it up with the release of his second digital single entitled "I am Not Afraid" on 6 June 2018. A music video was also uploaded onto YouTube, and has almost six million views to date. His message of hope and love despite the odds continued to inspire people, and to carry on with his narrative, he released his third digital single, "I'm So Afraid," on 17 July 2018.
Holland knew back then that it was just the start of a long uphill climb, since no agency would help him out. Encouraged by the positive feedback from fans, he planned to release his first extended play (EP). However, he could work hard and it still wouldn't be enough to fund the album, so he turned to crowdfunding to produce it. In a matter of 24 hours, Holland was able to raise about $40,000, which made him more determined to keep on using his voice to speak for gay acceptance and visibility in South Korea.
Extended Play Released, World Tour (2019)
When his crowdfunding campaign ended, he had raised close to $110,000, which was more than 200% of what he aimed for when he started it. On 31 March 2019, Holland released his self-titled debut EP. It consisted of five tracks, including "Neverland," "I'm Not Afraid," "I'm So Afraid," which were all his previously released singles, along with two new songs, "Up" and the lead track, "Nar_C." This was all made possible by his collaboration with MyMusicTaste, an online global music service that caters to music fans around the world.
Responding to increasing demand for live shows, Holland embarked on his first overseas tour entitled "Holland 1st World Tour 'Ep.1: Invitation from Neverland' In Europe."  He met his European fans whom he called 'Harlings' from five countries, kick-starting the tour in Spain (Madrid) on 8 December 2019.
He also performed in France (Paris), UK (London), Germany (Berlin), and ended the tour in the Netherlands (Amsterdam) on 18 December 2019.
Before the year ended, Holland released his fourth digital single entitled "Loved You Better" on 11 December 2019. Three versions were released – the original song sung by Holland, the second song featured Isaac Hong, and the third was the instrumental version of the song. The MV premiered on the same day the single was released, and had close to 2.8 million views.
Tour Thank You Fan Project, Third Anniversary (2020 – present)
In March 2020, in collaboration with MyMusicTaste, he launched the "Tour Thank You Fan Project" crowdsourcing campaign, and raised a little over $58,000 from his supporters; he bought special items for fans who participated in the project. He said that he would release a new album during the summer; however, he posted a letter on his Instagram account that his album production was halted due to the Covid-19 pandemic.
Holland was supposed to reveal the agency that he signed up with, along with many promotional activities that they had scheduled for him. Unfortunately, with the recent outbreak, there were many changes to his plans. It didn't work out again with the agency, and he had to look for another one that would match his goals.
Most of the videos he uploaded onto his YouTube account in 2020 were mostly about his trips to several countries, prior to the Covid-19 pandemic restrictions. The latest he shared with his fans was a music video of his first European Tour, with a special "Thank You" song he posted on 30 November 2020.
Holland celebrated his third anniversary in the music industry, and posted an emotional letter to his fans on his Instagram account on 22 January 2021.
He expressed his appreciation to his fandom as well as his guilt for not being able to do much in exchange for the love he has been receiving since his debut day.
He knew that he had a long way to go to reach his ultimate goal as the LGBTQ+ voice in South Korea, but for now he had become a recognized influencer, and had been featured in many music and lifestyle online media sites including Allure, Billboard, Cosmopolitan, and Forbes. Holland also won the 2018 "Dazed 100" out of numerous young celebrity nominees for the most important youth influencer.
For his future plans, he wants to release his full-length album and challenge himself in other fields such as acting, and giving a TED talk.
Personal Life
Holland was rumored to have been dating Jaeseok, the male model featured in his "Nar_C" music video. Fans claimed that his posts on Twitter and Instagram with Jaeseok were his way of announcing to the world that he's in a relationship. However, he's never confirmed it and those captions that he posted may just be his way of promoting his new song and MV back then.
From his Instagram posts, it seemed that he's focused on making music, since the male model was never featured on his account again after the song and video were released. If he dates anyone, it would be someone like Hyunjin of Stray Kids. He revealed that he once confessed his love to a boy back when he was in secondary school, but 'the response was not good,' which made things difficult for him at that time.
love you pic.twitter.com/tIuBJOZ7o7

— HOLLAND (@HOLLAND_vvv) February 19, 2021
Hobbies, favorites, rumors, and interesting facts
Holland tries to learn languages to converse with his international fans. Right now, he can communicate using English, French, Japanese as well as Korean.
While his ultimate boyband is Shinee, he also admires Bigbang's G-Dragon, BTS' Jimin and V, Exo's Chanyeol, and NCT's Taeyong.
Holland is a huge fan of Western artists such as Harry Styles of One Direction, Coldplay, Sia Furler, and Bruno Mars.
His favorite Korean drama is "My Love From The Star", which starred Jun Ji Hyun and Kim Soo Hyun.
Holland wants to travel the world and visit several continents including South and North America.
Two of his favorite LGBT movies are "The Danish Girl" and "Carol."
During his free time, Holland plays online games with his friends, such as "Battleground" and "Overwatch".
His favorite animated movies are "Alice in Wonderland," "Peter Pan," and those produced by Studio Ghibli.
While he is fond of dogs and cats, he can't play with them as he has an allergy to fur.
Holland's favorite colors are white and blue.
He has a close friendship with Yeri of Red Velvet, which started when they both worked for the Burberry campaign.
For his fashion style, he prefers wearing comfortable streetwear and hoodies for his daily life, but when he wants to show his artistic side, he dresses in what he calls a "romantic style", such as the vintage look of Ann Demeulemeester.
Appearance
Holland is 5ft 9ins (1.75m) tall and weighs 100lbs (45kgs) with a slim body frame. His shoe size is 8. He has black hair and dark brown eyes.
Net Worth
According to authoritative sources, Holland has an estimated net worth of $300,000, as of February 2021.